I just got through doing a project that hand some curved raised panels, but instead of being outy's these were iny's. I go through the same process to make the panels the only difference is the way the profile on the edge is run. I purchased a horizontal router table from Woodhaven to help get these made and a vertical raised panel router bit that matched the all the flat panels on the project.
Like I said the process is really close to the same, its just the way location of the cutter that is different. I thought some of you might like to see the difference so here is a few pictures.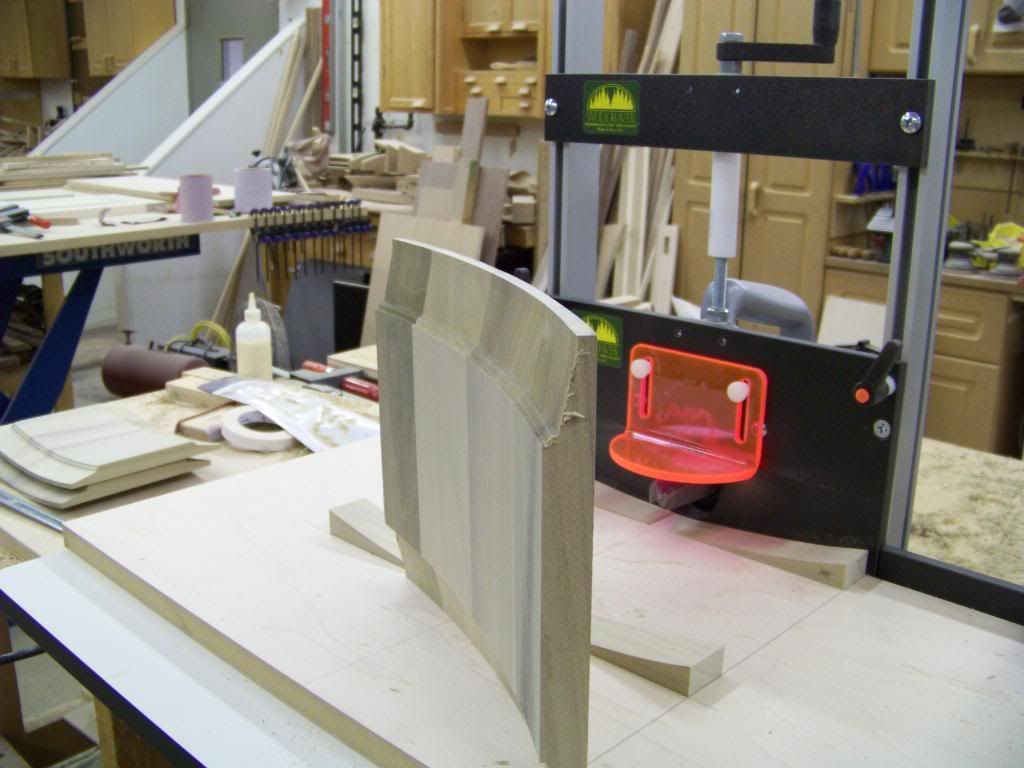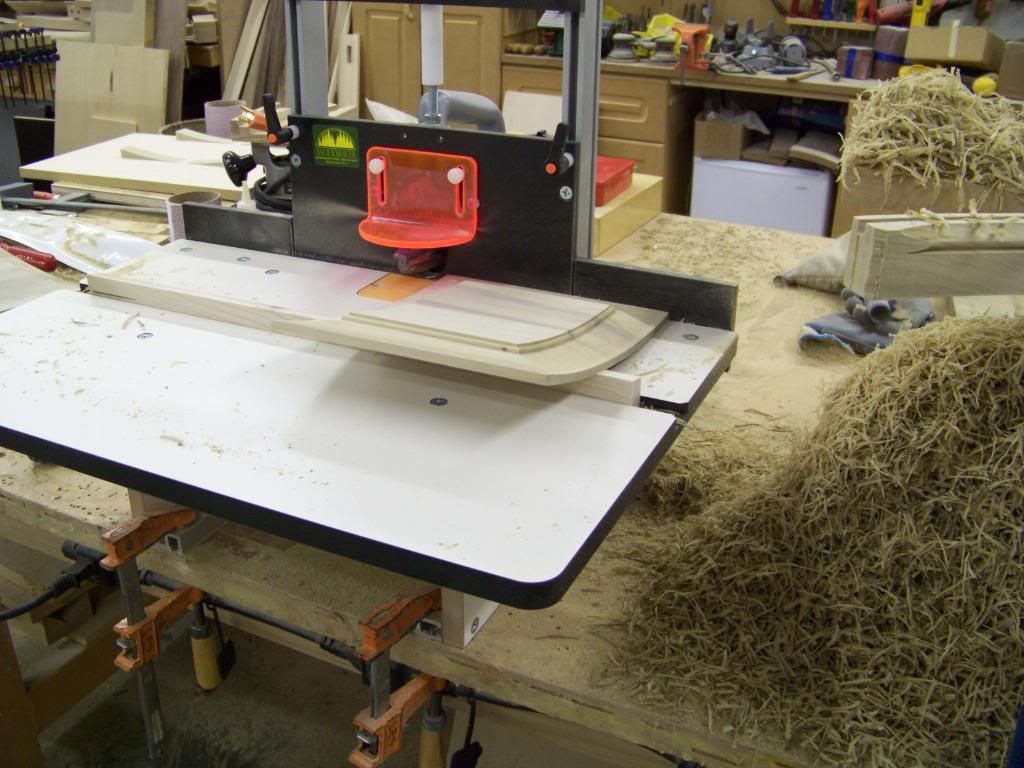 Here is the panels installed, its a ceiling in a bonnett over a vanity.
Thanks for having a look!
-- Les, Wichita, Ks. (I'd rather be covered in saw dust!)
---