Finally getting the first pair pretty much done, just need to to do a little more sanding. I put the muttin bars all together and made them so I could set them in the back of the door after the door frame was already glued up. This first picture is of the last glue up putting them inside the door frame.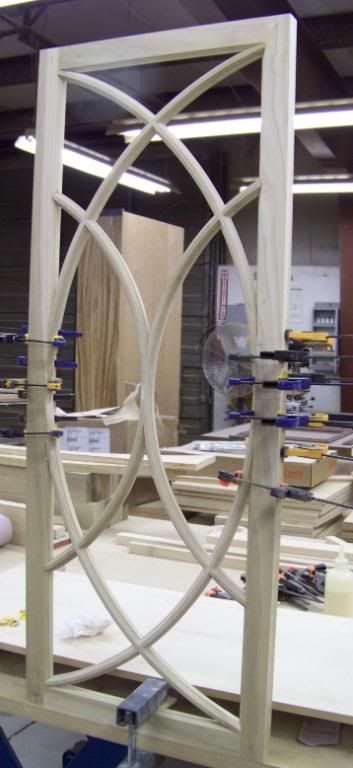 The rest of the pictures are of the doors already hinged and hanging in the cabinet. There's a wide gap between them right now. One door will have a style attached to it when its done. The last picture is of the inside side of the door. These will be true divided light doors, each piece of glass will have a leaded frame around it that will be seen a little frome the front side after the glass is installed.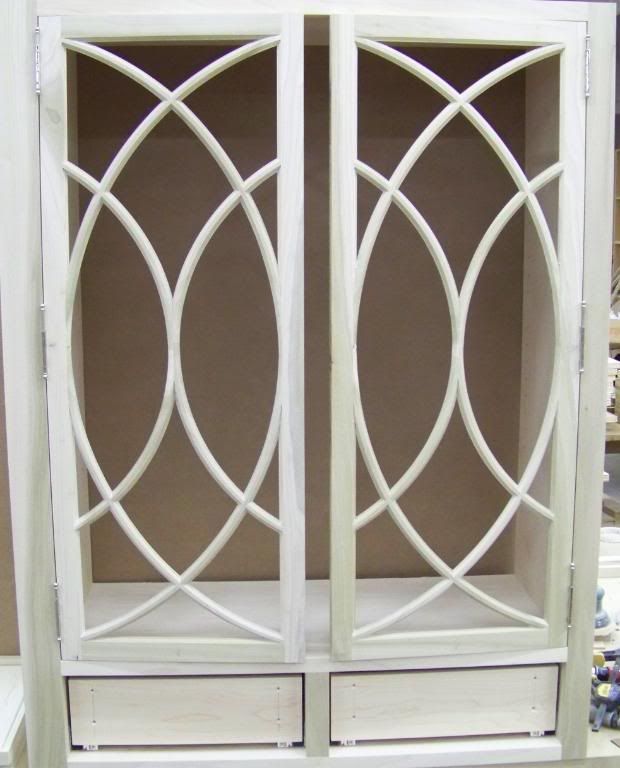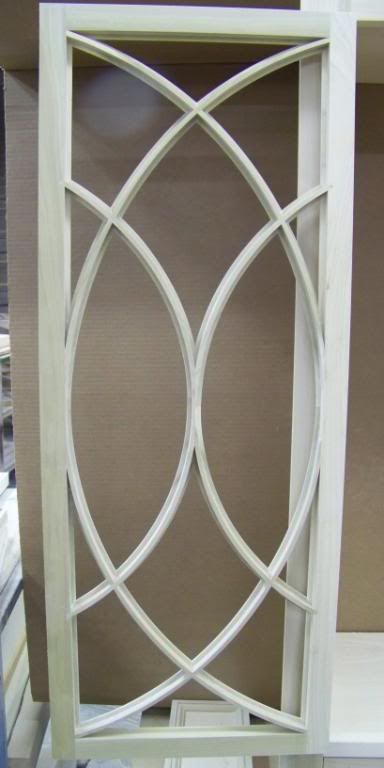 I'm working on the other two smaller ones now, they are a little bit different. More pictures later.
Thanks for looking!
-- Les, Wichita, Ks. (I'd rather be covered in saw dust!)
---