I've been debating for a while now,,,,,what kind of feet should this crib have? I'm running our of time so something simple, yet goes with the rest of the design. Needs to be fast to make, since time is running out. Ah Ha! I have it!
Here's Grandpa back in the shop hard at work at the lathe…....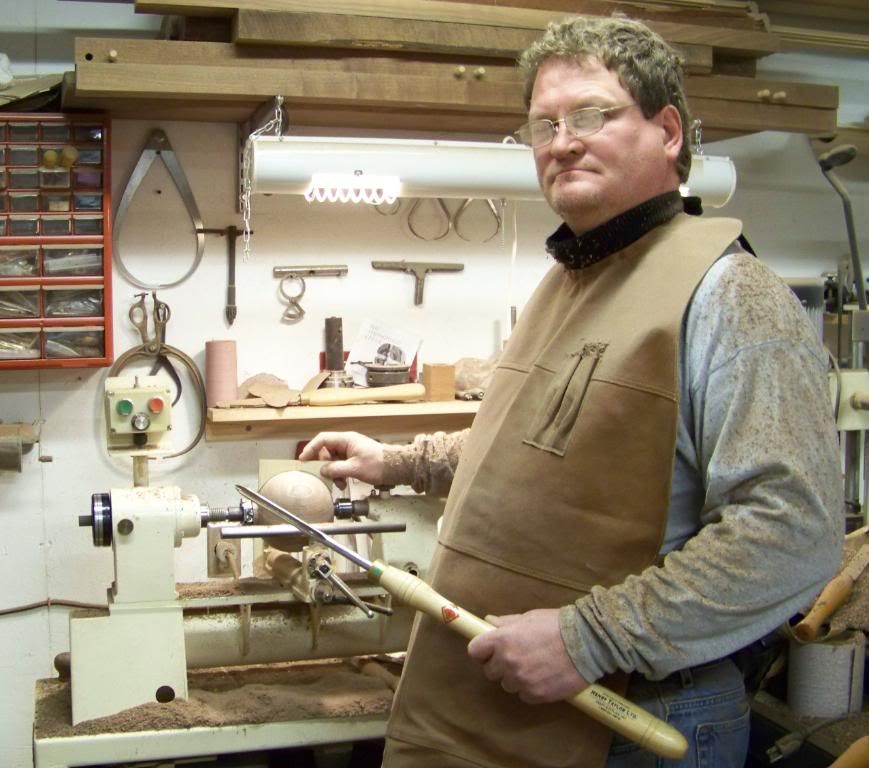 The feet have been started (one extra for a sample) But they look like just a plain ole ball Grandpa!
Yes they are just a plain ole ball,,,,,,but I'm not quite done just yet! Said Grandpa. Let's go the the other shop and put them on the Legacy. So Grandpa heads to the other shop.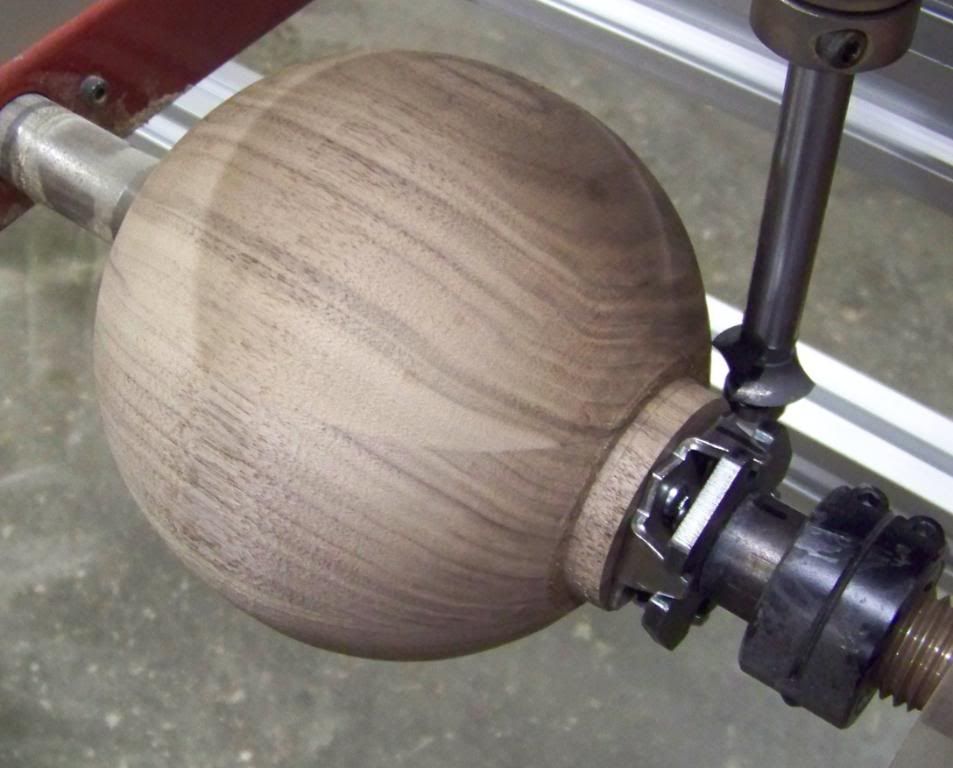 The machine is all set up and we're ready go. In just minutes the balls are transformed into little pumkins. ;o)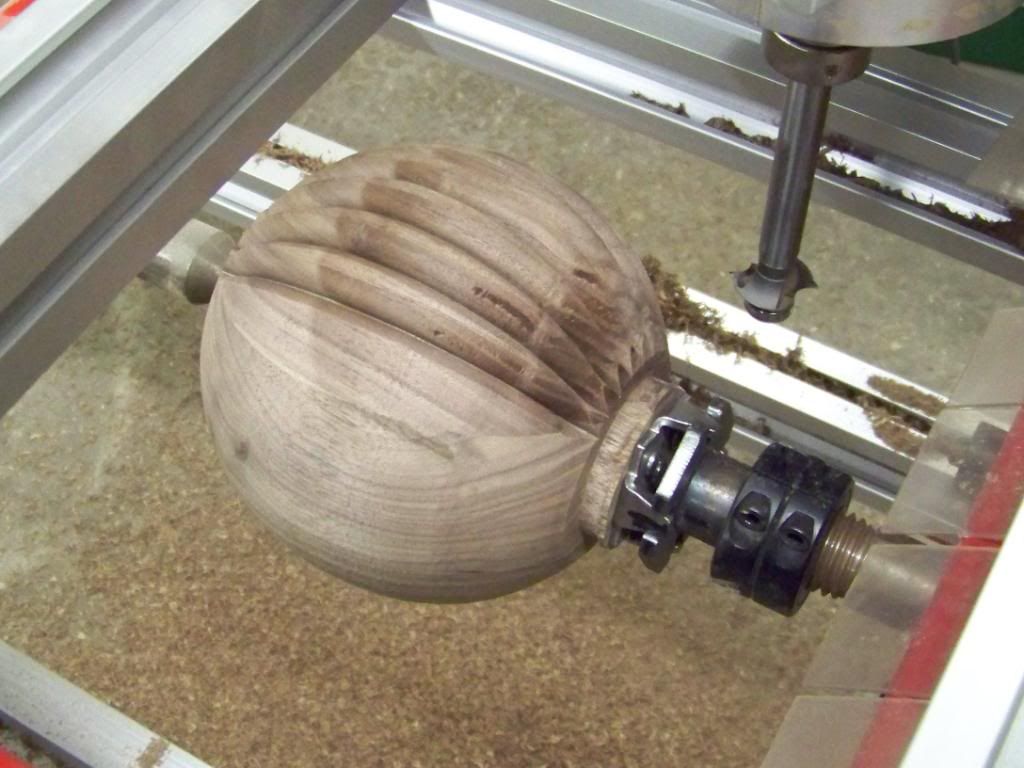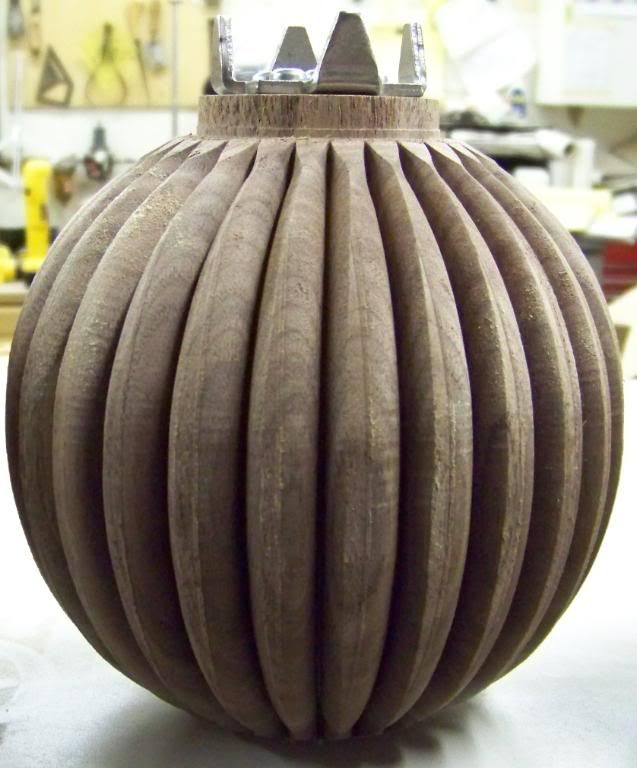 Both ends of the crib are close to being done, after a little more sanding fun. The fixed rails have been started, drilled for bolts and attached to the ends. Its finally starting to look like a crib and none to soon.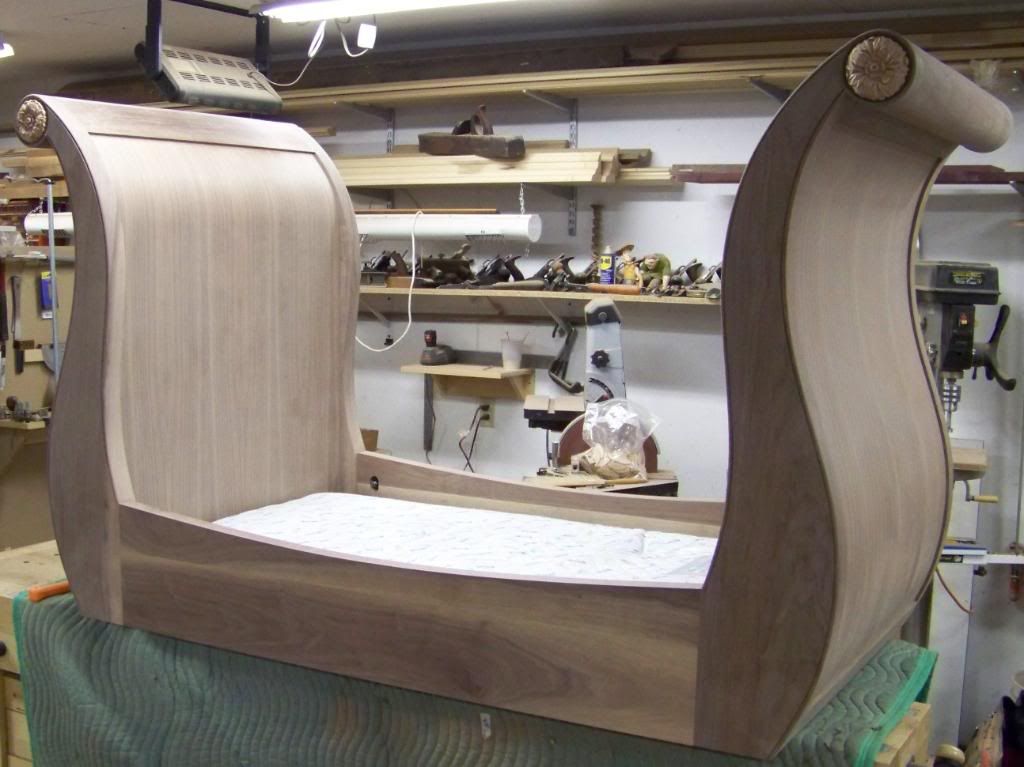 Oh please Addison give Grandpa just a little more time, I'll be done soon.
Love Dad/Grandpa
-- Les, Wichita, Ks. (I'd rather be covered in saw dust!)
---