The bow front vanity that I just posted has an upper portion with tall glass doors on each side with a curved bonnett going between them. I've been making the parts for the doors for a couple of days or so now. Finally getting started putting some of the muttins together.
Sorry I'm going to blog how I go about this, it would be kinda tuff to explain I think. There is a lot to it. I just thought I would share some pictures of some of it with you all. There will be two doors like this one and then two others that are a little different, they go over the linen cabinet base.
Remember you can click on the picture to see to get the full view.
Thanks,,,,,,enjoy!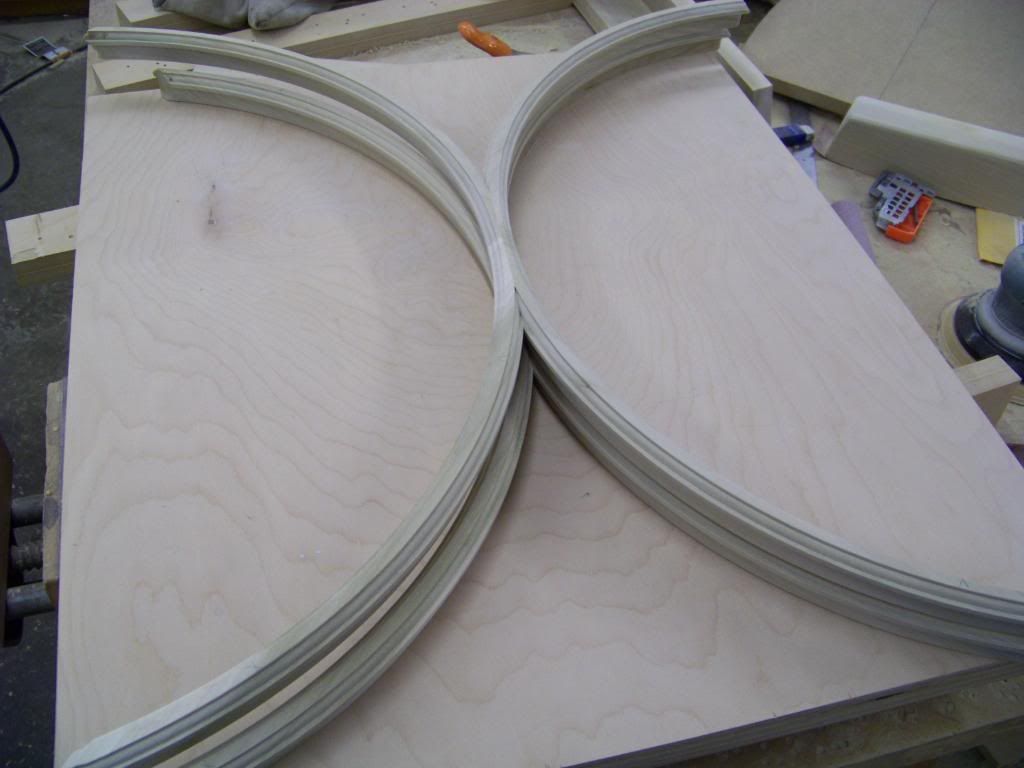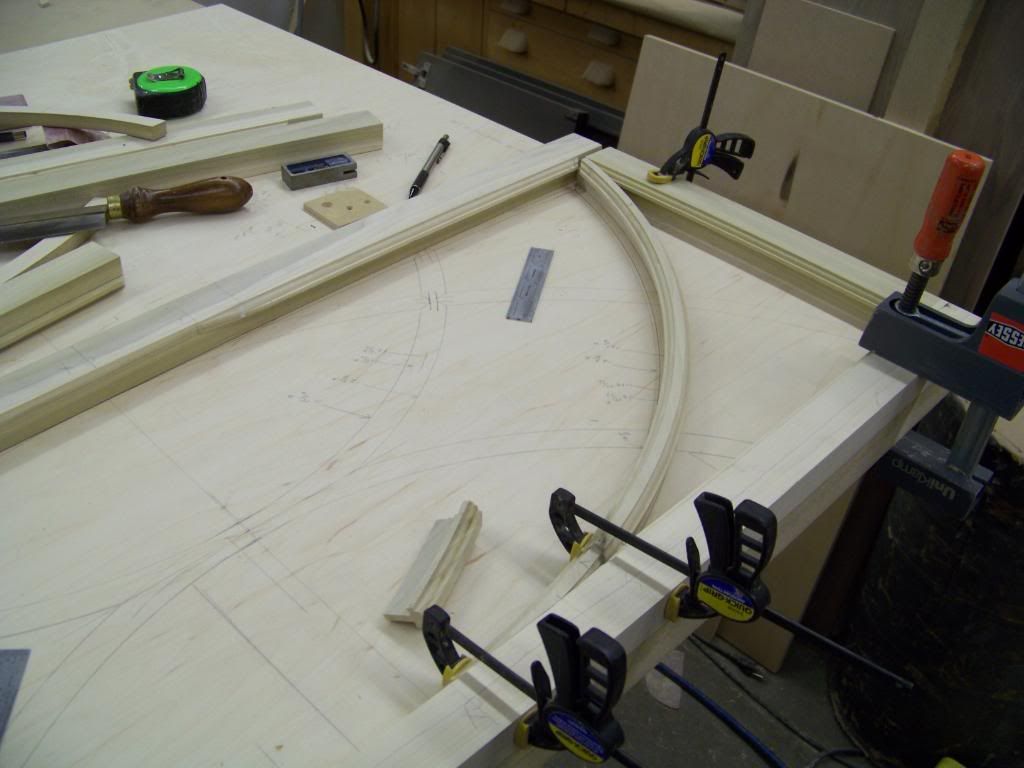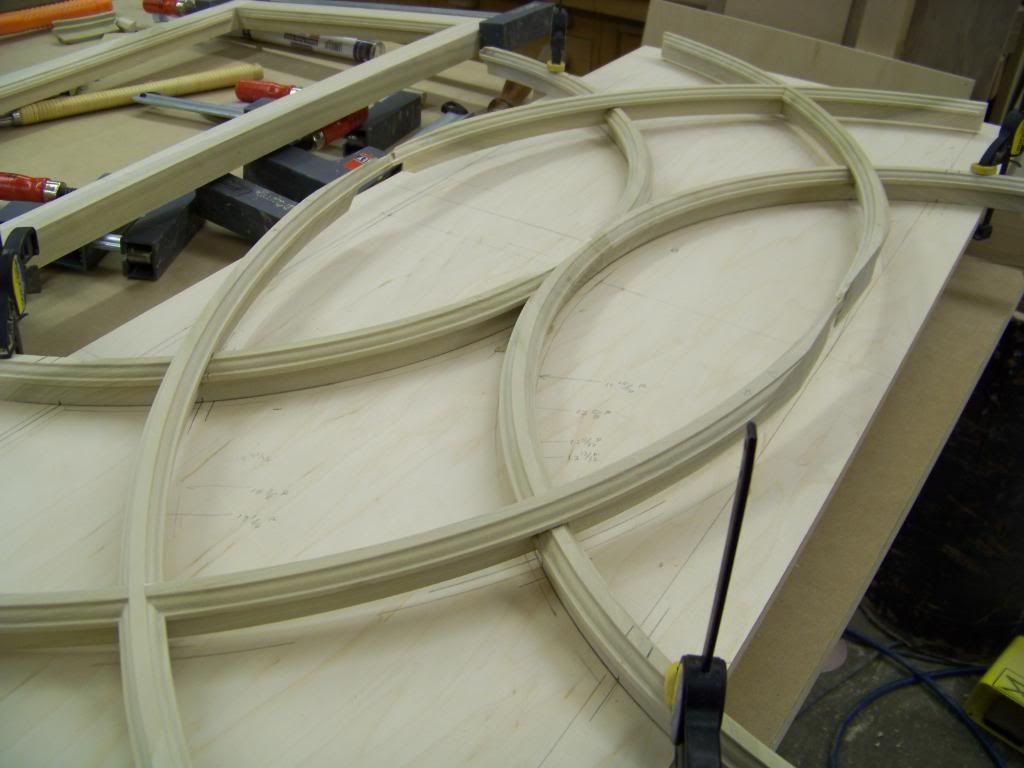 -- Les, Wichita, Ks. (I'd rather be covered in saw dust!)
---