The crest rails are made up of three pieces. One piece is about half of the rail. Another piece of about a quarter of the rail is milled and glued to the half piece. A filler piece is then glued into the open quarter section with craft paper between the pieces. this so it will come out after the piece is turned on the lathe to size. Below is the turned pieces ready for the next step.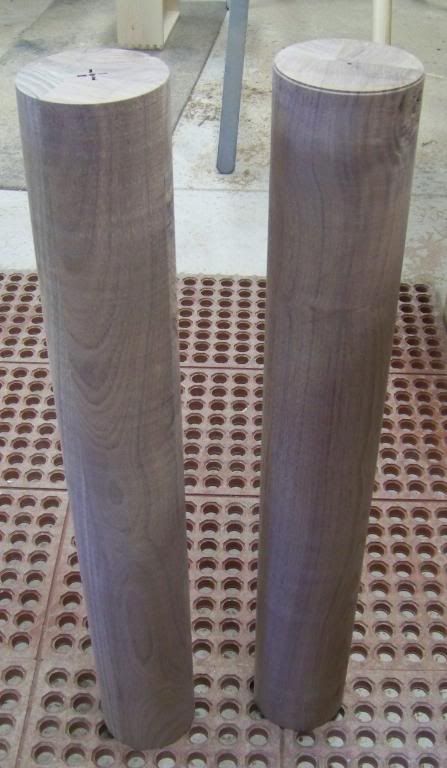 Now the the sections that were glued in with the craft paper are removed for the next step.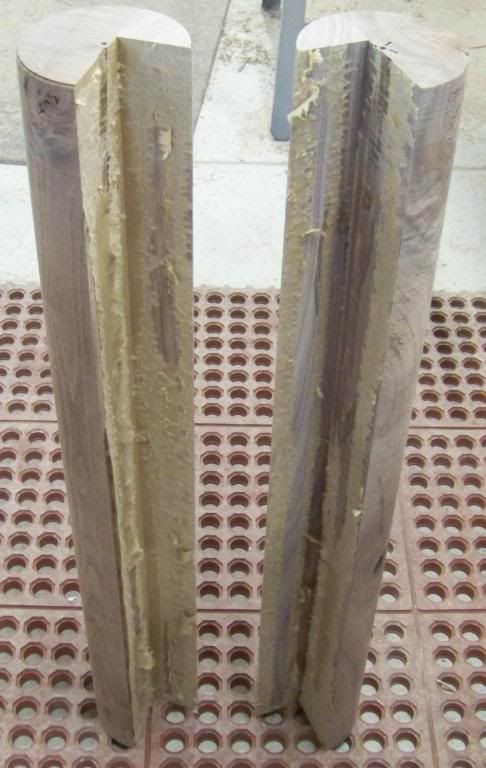 Once the waste piece is removed and the glue and paper have been sanded away. The final piece of the rail can now be glued into place.
After the glue ups have been completed I place each piece on the the leg where it goes and marked where it needed to trimmed to. The piece is a little to large to trim on the table saw so I made mutiple pass's on the jointer to get it close on the one side and used the table saw on the other small side. Below is the rail starting to take shape.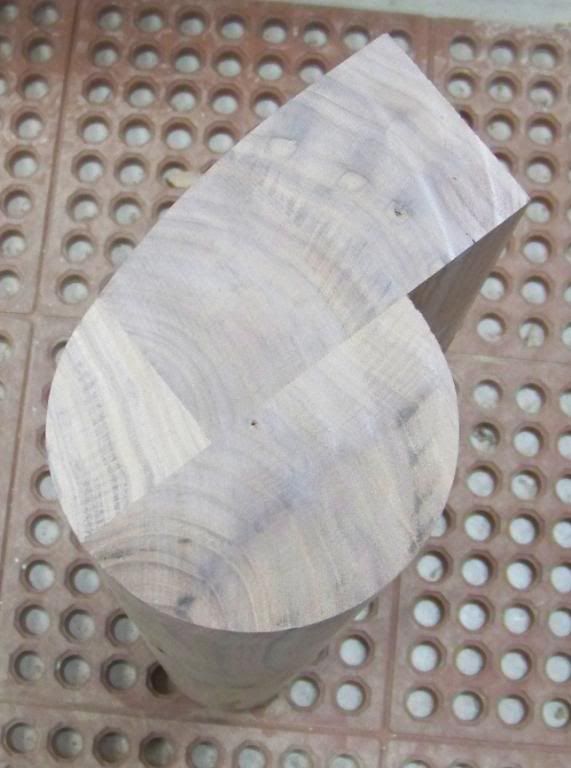 The only thing left besides a lot of sanding is making the groves for the inside and outside curved panels to silde into. Shown below.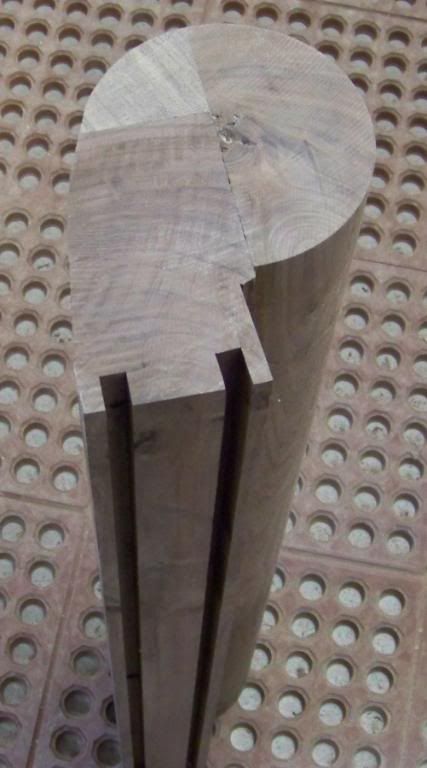 Ok! After some clean up of the rails its time to start getting some assembly done. The next couple of pictures are of one of the end leg sections being assembled.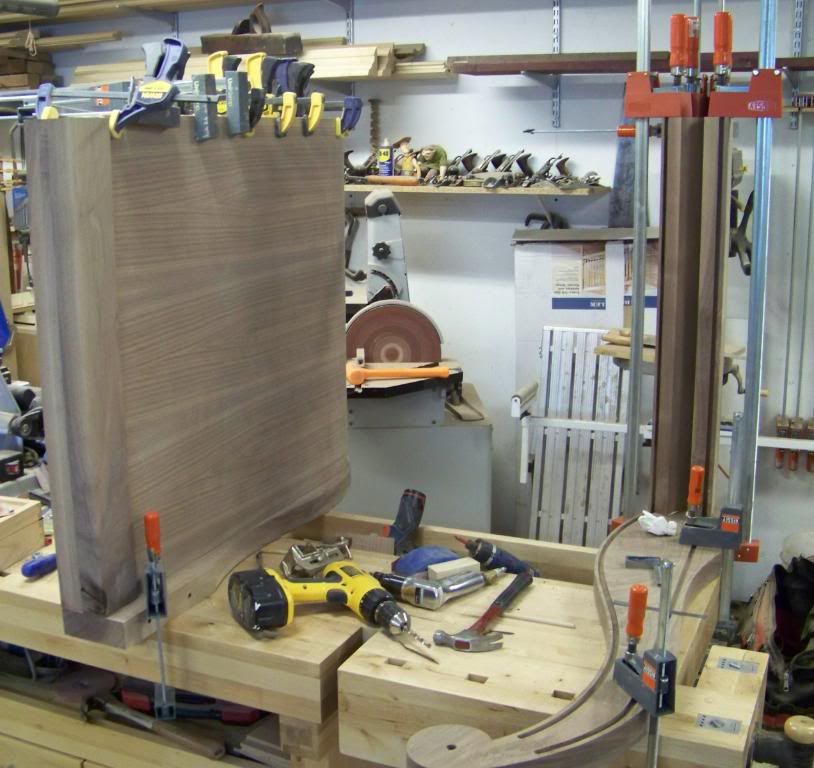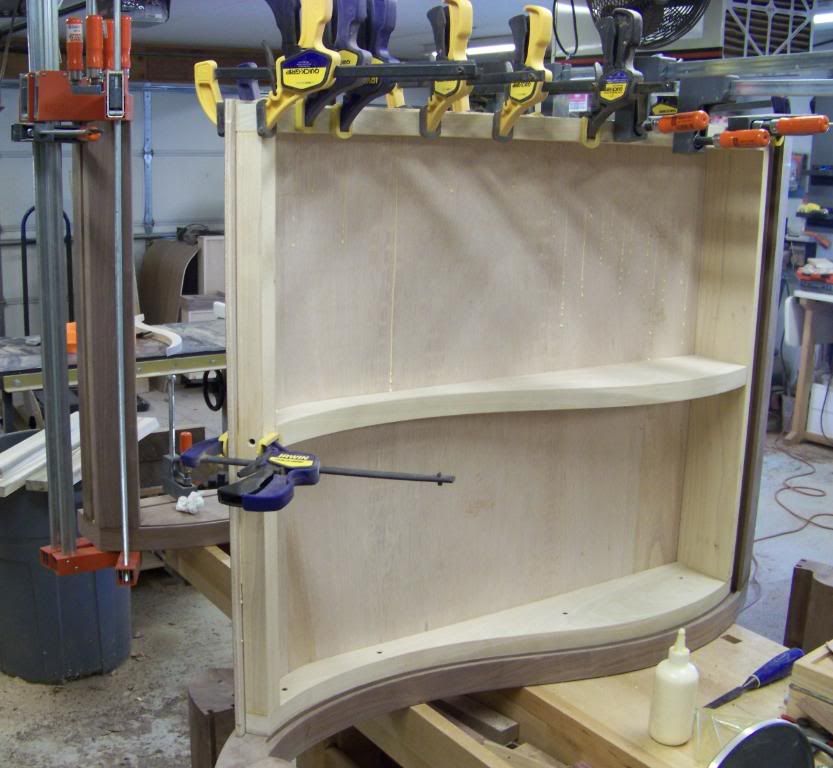 I have one leg section now complete other than some final sanding and clean up. In the next three pictures you can see how this Bad Boy came out. I pretty happy with how it came out. I'm getting excited to see the whole thing together myself.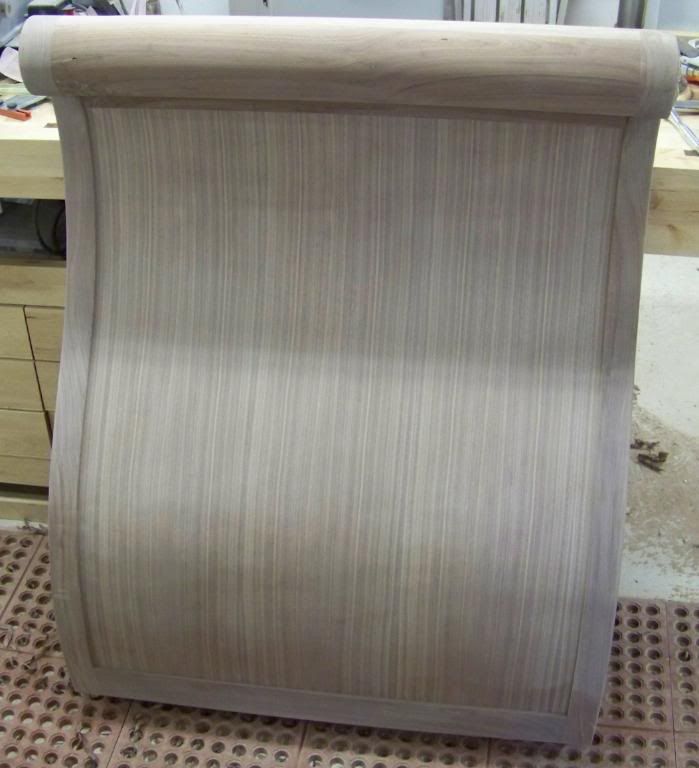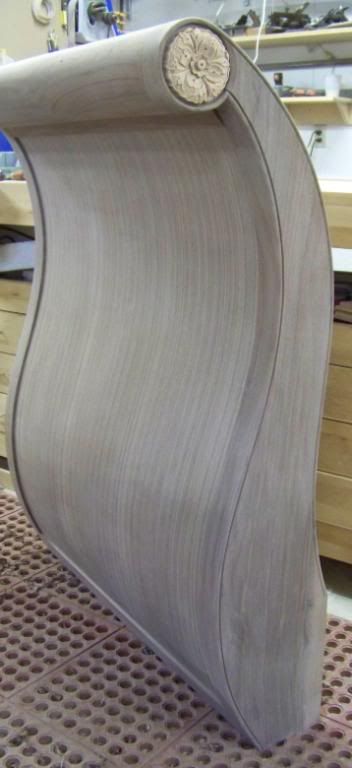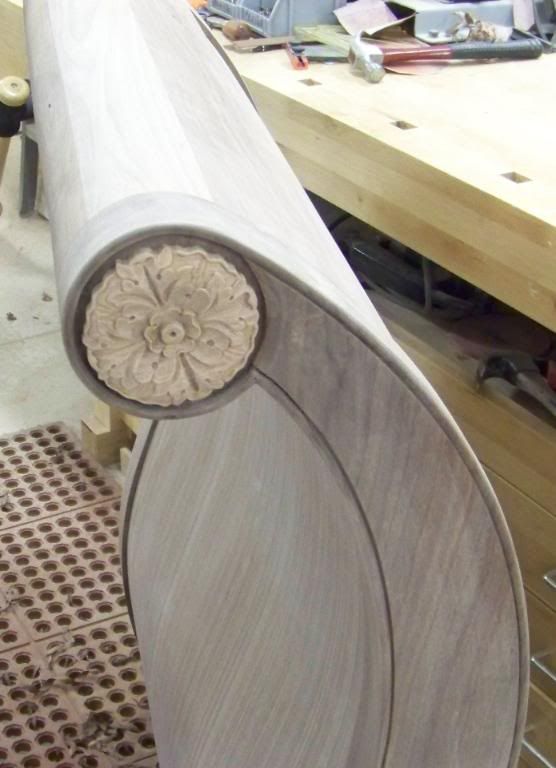 I leave you with one final scene from the shop. Grandpa Les after a hard days work on Addison's crib soon to be.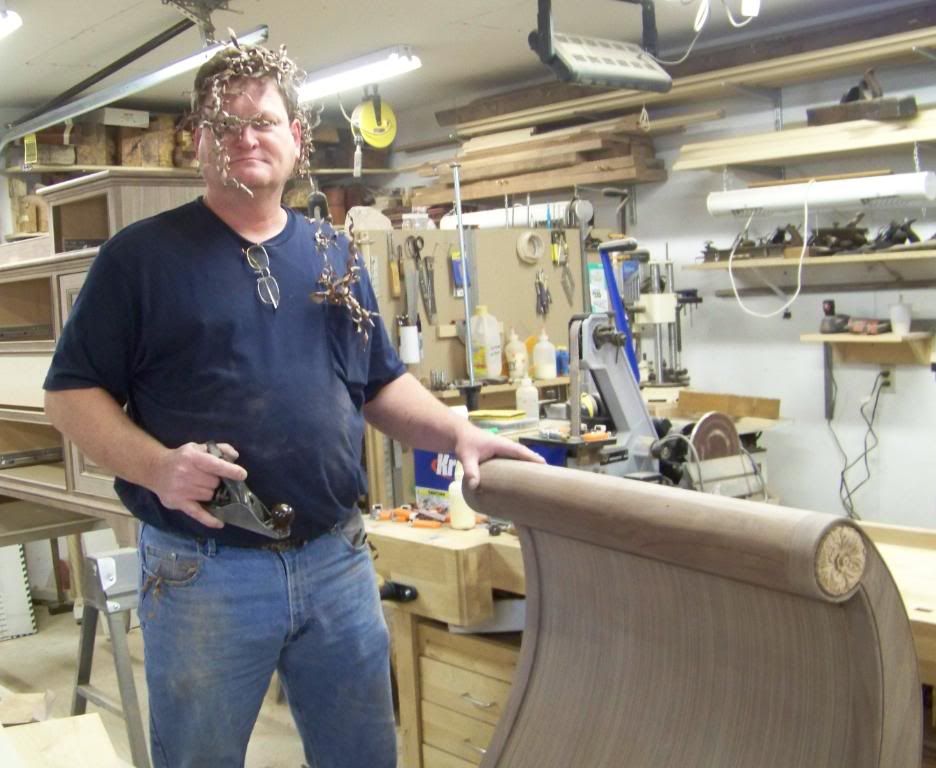 Love Dad/Grandpa
-- Les, Wichita, Ks. (I'd rather be covered in saw dust!)
---