Yes,,,,,,,, I said routing in the carvings. I'd much rather carve something by hand, but I'm quickly running out of time. I took a piece of 3/4 FC walnut scrap and made a routing template the correct size. I'll use a plunge router to rout out the area needed for the carvings. I purchased the carvings out of cherry, but they will color and match the rest of the walnut just fine.
Here's the template all set up and clamp in place ready to go.
I made the routing template a little small so that I would not get into the bead work that is already done. So that leaves a small amout of clean up by hand shown below.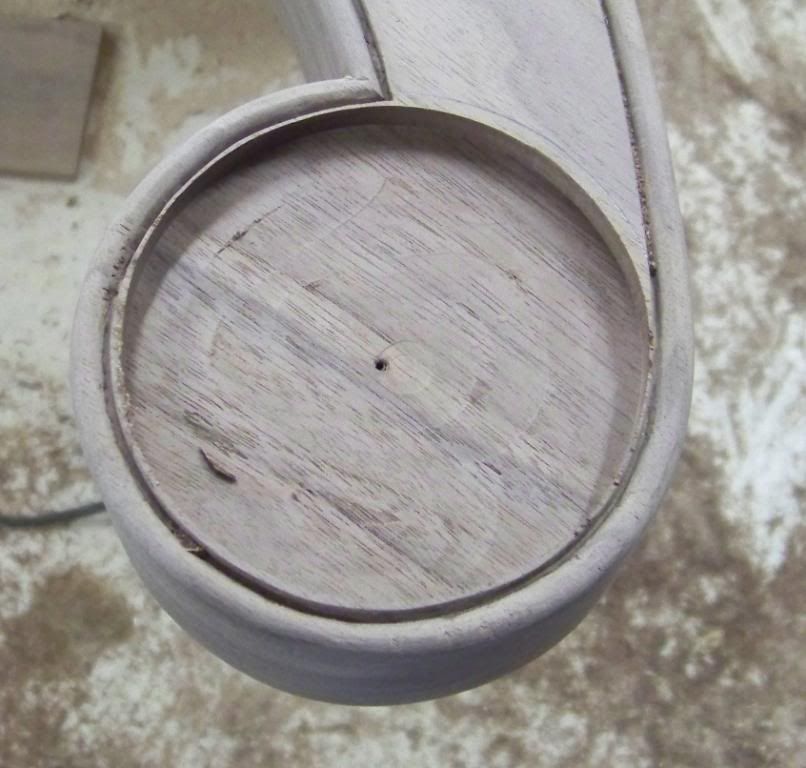 Here's a couple legs already routed and cleaned up for the carvings.
And here is what they look like in place.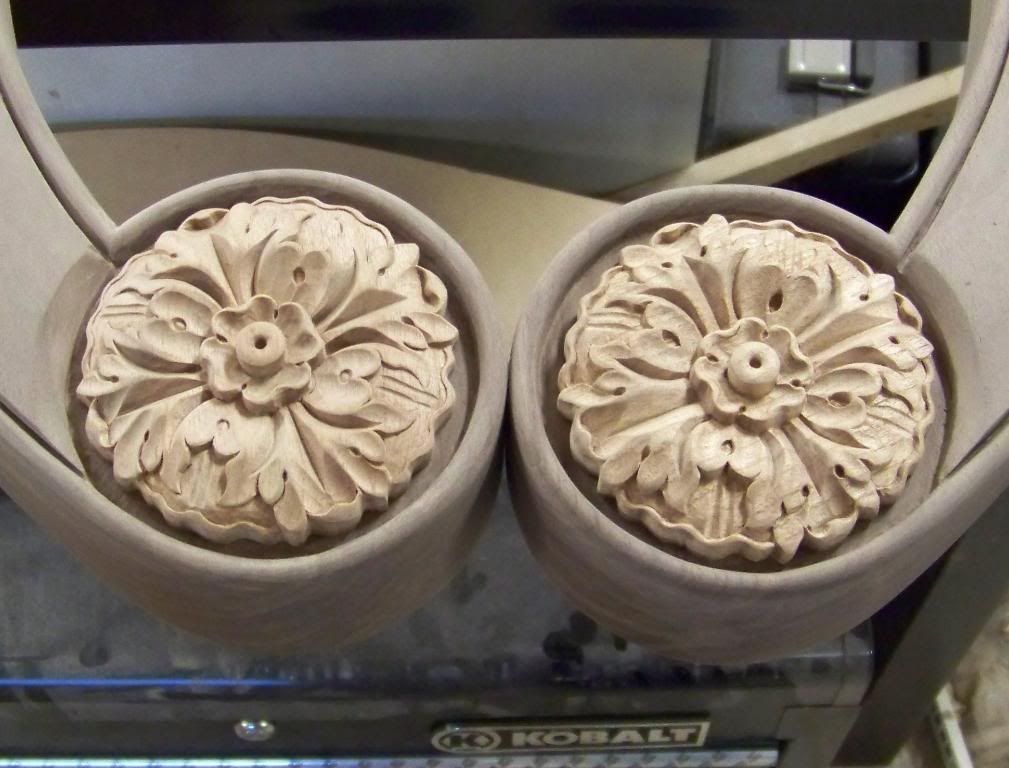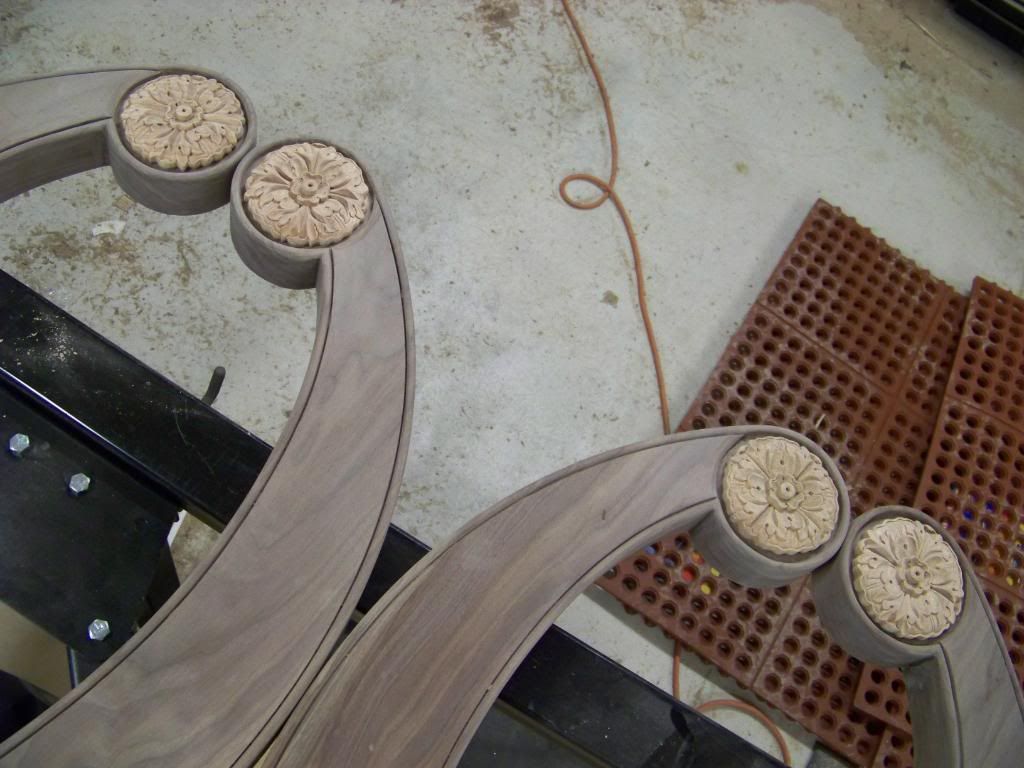 The carvings are not attached just yet. They will get a little pre-color work done on them to match the walnut before they get attached.
Working hard to get done Addison Rose, Love Grandpa
-- Les, Wichita, Ks. (I'd rather be covered in saw dust!)
---