My Addison Rose of Texas is getting closer to needing this( Nov. 4th due date), so I best get with it.
The panels are 3/8 thick so I made a routing template an 1/8 smaller where the panel will set in the leg. I used a collar on the router of 5/8 with a 3/8 router bit. The template was made to rout both panels into the leg at the same time. I routed the legs 5/16 deep for the panels.
Here's the pictures of the template work and the one of the legs after the routing was finished.

Here's some pics showing the outside panel in place.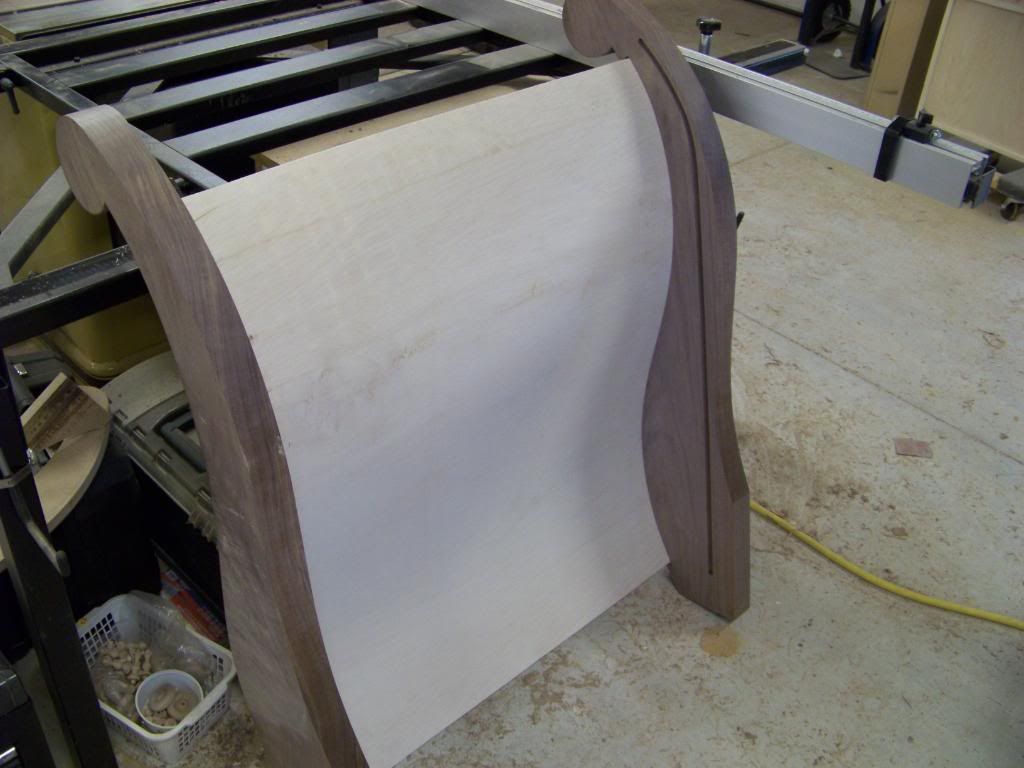 On the outside of the legs I decided I wanted to bead them. Thought about just routing them, but that would not of given the look I was wanting. So I decided to do it the old fashioned way and scrape them in by hand. I decided to go with a 1/4 bead. I already had a 1/4 bead scraper made up, just needed to make a handle that would work to hold it for doing the legs.
Here's the little old Grandpa working hard on scraping in beads.
I was able to hand scrape most of the legs, except a small area near the top. Here's how it came out and how much was left of the beading to do by hand.
The rest of the bead work was cut in by hand and here is how that part came out.
I also made some ribs that go inside between the panels. The outside ribs are 1 1/8" thick out of poplar and the one center rib I just made out of some 3/4" plywood on hand. This is just to make the panels a little stiffer in the 30" span between the legs.
I need to get all the parts sanded up good and soon the two outer Leg sections can be glued up.
Hope to see you soon Addy! (but not too soon)
Love Dad/ Grandpa
-- Les, Wichita, Ks. (I'd rather be covered in saw dust!)
---