I finally got all the fronts put together. The drawer fronts have wider side styles to match the styles and rails on the door. All of the have raised panels except fot the one small drawer front at the top of the tower. Its to small for a raised panel so I just made it a flat panel. The panels have a bead running around them to, to go along with the beaded openings.
Here's a close up of the frame and panel.
Here's a couple full view pictures of the project.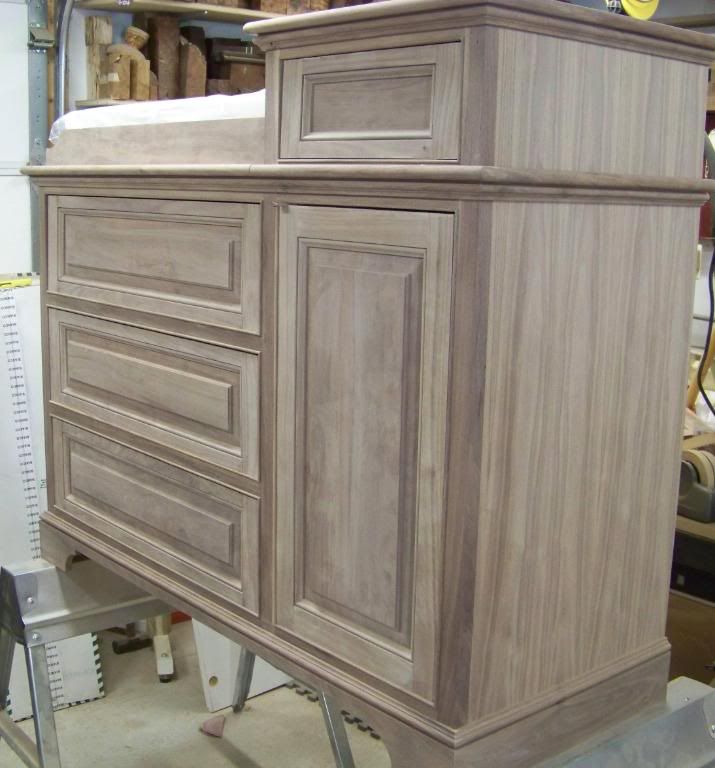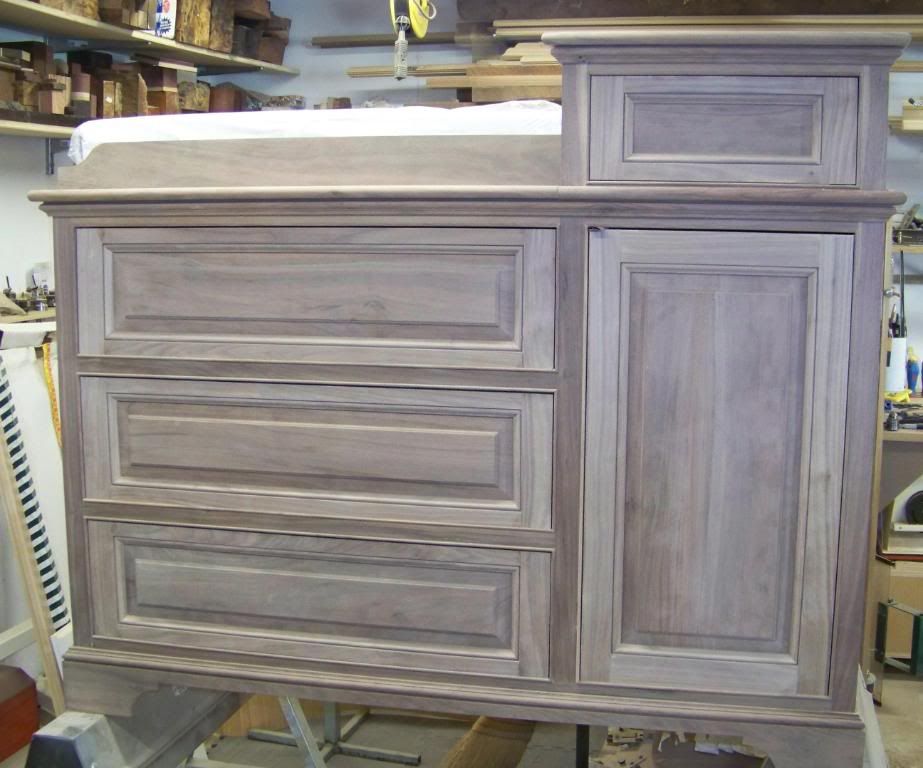 All the fronts are just setting in the unit right now. I still have to sand and clean all of them up before I hang'em. But its pretty close to done and none to soon!
My Daughter tells me I might wanna hurry it up a little! So I guess this weekend I had best get on the stick. I still have plenty left to do on the crib. Addy (on her way) give Grandpa enough time to get this crib and changing table finished Babe. There will be plenty of time for sleepin when the build'ns done!
Love Dad/Grandpa
-- Les, Wichita, Ks. (I'd rather be covered in saw dust!)
---