This weekend I ran all the moldings to finish up the case. The base and tops and the mold under the the tops. I finished up the base first. Its 4 1/2" tall and has mold ran on th the top edge about an inch tall. Here is a close up of the base.
The tops are Walnut FC and banded with a 2" wide piece of walnut that has a partial bullnose ran on it. Under the edge of the top is another mold that is 1" tall, its the base mold inverted. Here is a close up.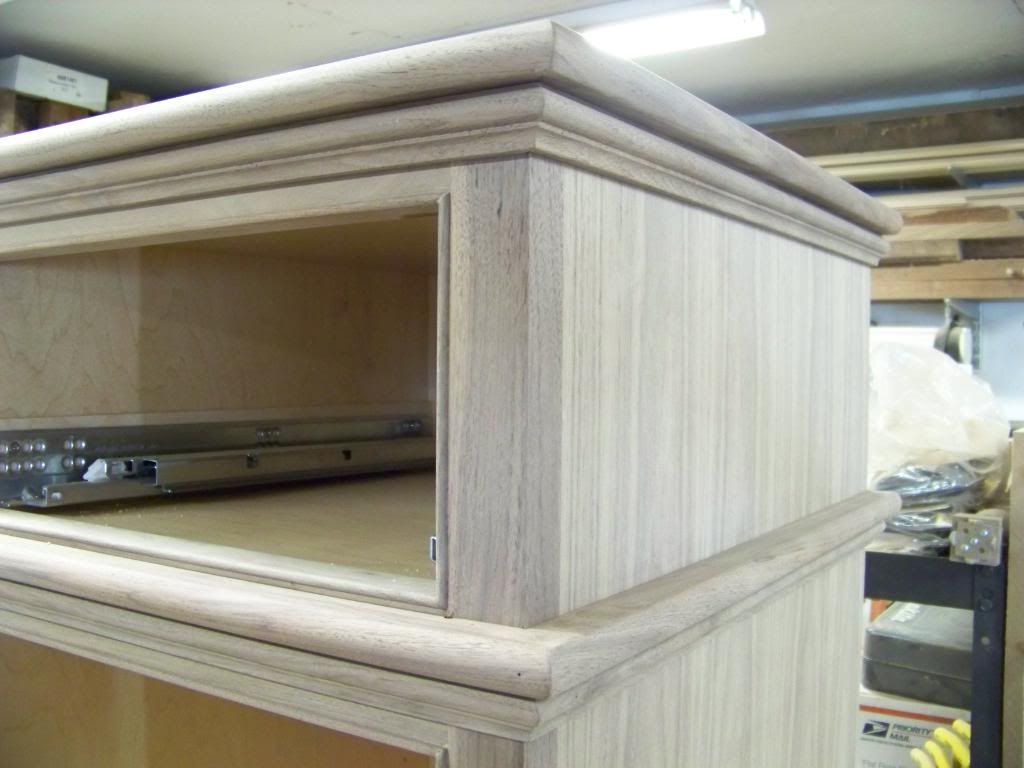 Here is a couple of full views from ther side and the front.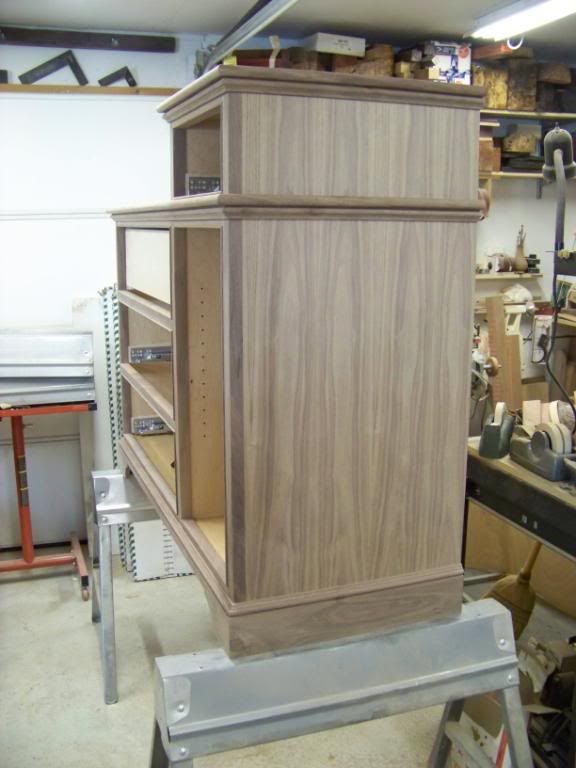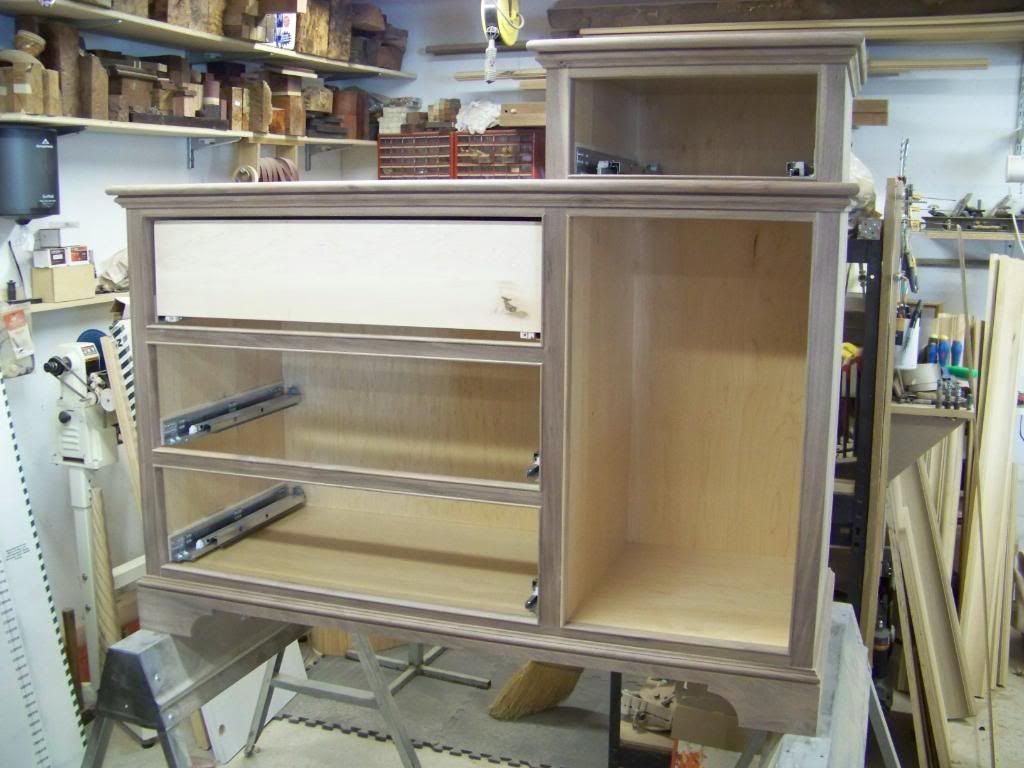 I started the drawer fronts and the door. Milled all the lumber, ran the profile on the parts, ran the slot for the panel. Got all the parts cut to length and jack mitered and doweled. I'll work on getting the panels run Monday or Tuesday.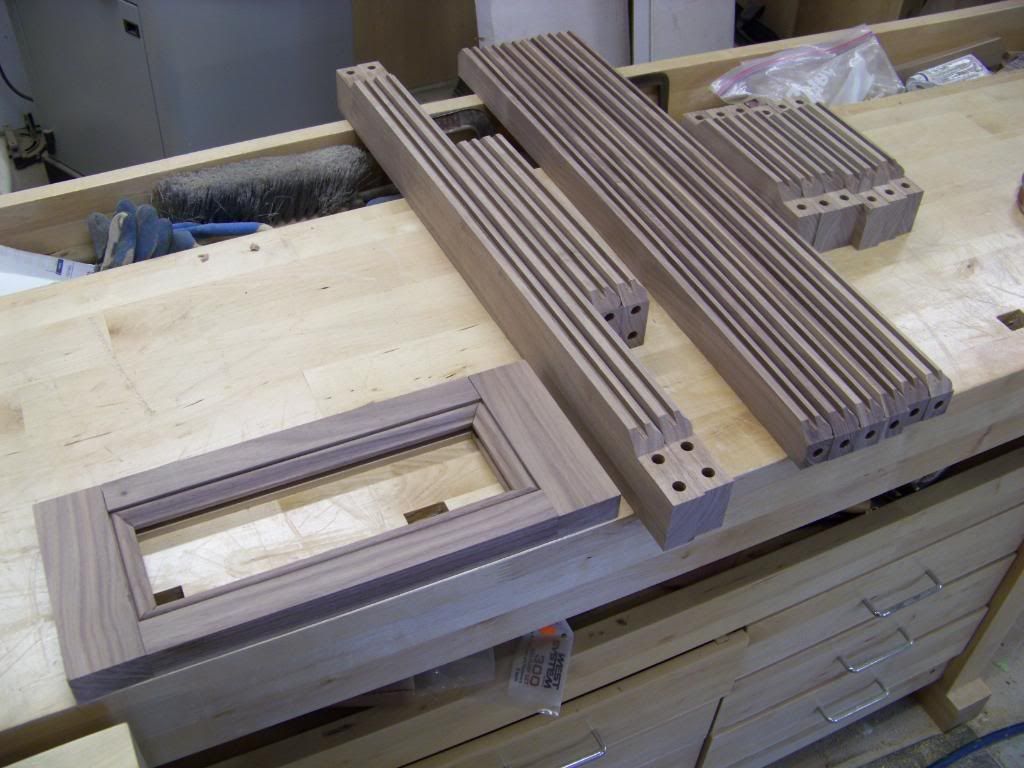 I hoping I can have the changing table done by the end of the week. Then I'll be able to spend all my time working the crib.
Remember you click on the pictures to see a full view.
Love Dad/ Grandpa
-- Les, Wichita, Ks. (I'd rather be covered in saw dust!)
---