This entry is sort of a repeat from the last one. A new form was made for the inside curved panels. These panels however are mostly flat on the inside part of the crib. Only the the very top portion is curved. Once again a form was made from 3/4 mdf.
As before the wanut veneer was bagged to the 1/8 bending birch flat first. Then placed back in the bag with the bender board to complete the panel.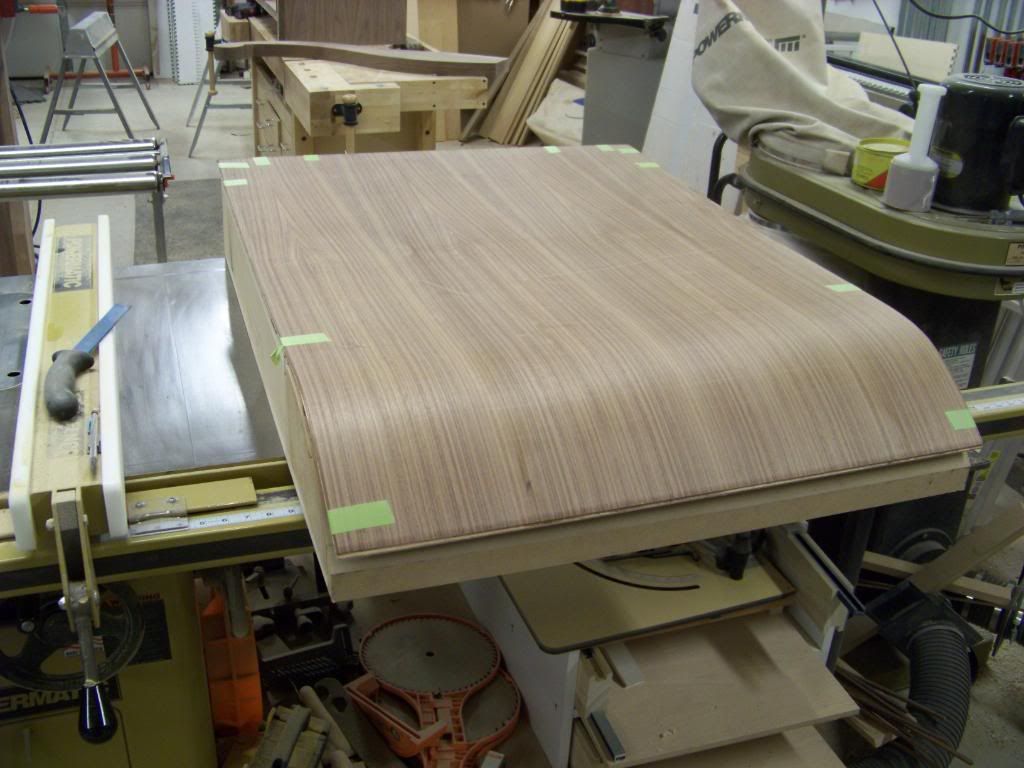 Below is the panel just clamped between the legs.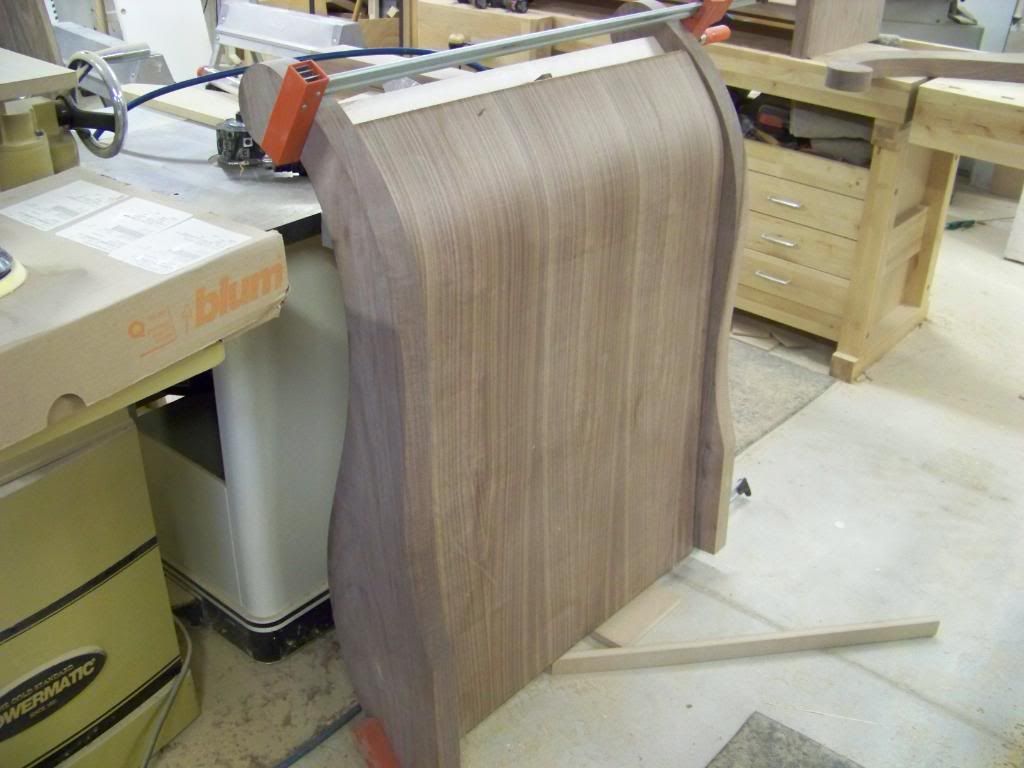 Now that the panels are complete I'll take out one of the curved ribs from each form and use them to make a routing template to rout the slots in the legs to accept the panels. I'll be doing that time next along with making the top crest rail's and the bottom rails that go between the legs.
Didn't get much done this past weekend ( Sorry Babe ). Wasn't feeling up to par. Have to catch up next weekend.
Love Dad/ Grandpa
-- Les, Wichita, Ks. (I'd rather be covered in saw dust!)
---