The form is made first out of 3/4 mdf. The size is 30 3/4" wide by 41" long by 6 1/2" tall. It consisits of a base and 21 pcs. cut in a curve to match the outside edge of the legs minus 5/8". The 5/8" is to allow for a 3/8" thick finished panel with a reveal left of 1/4" on the leg.
The panel will be out of one piece of bender board and one piece 1/8" bending birch. First I bagged the Rift Walnut veneer to the 1/8" bending birch with it flat. After the veneer is on the bending birch then its re-bagged to the bender board into the curved shape.
Below is the bagging form finished and ready to go into the bag.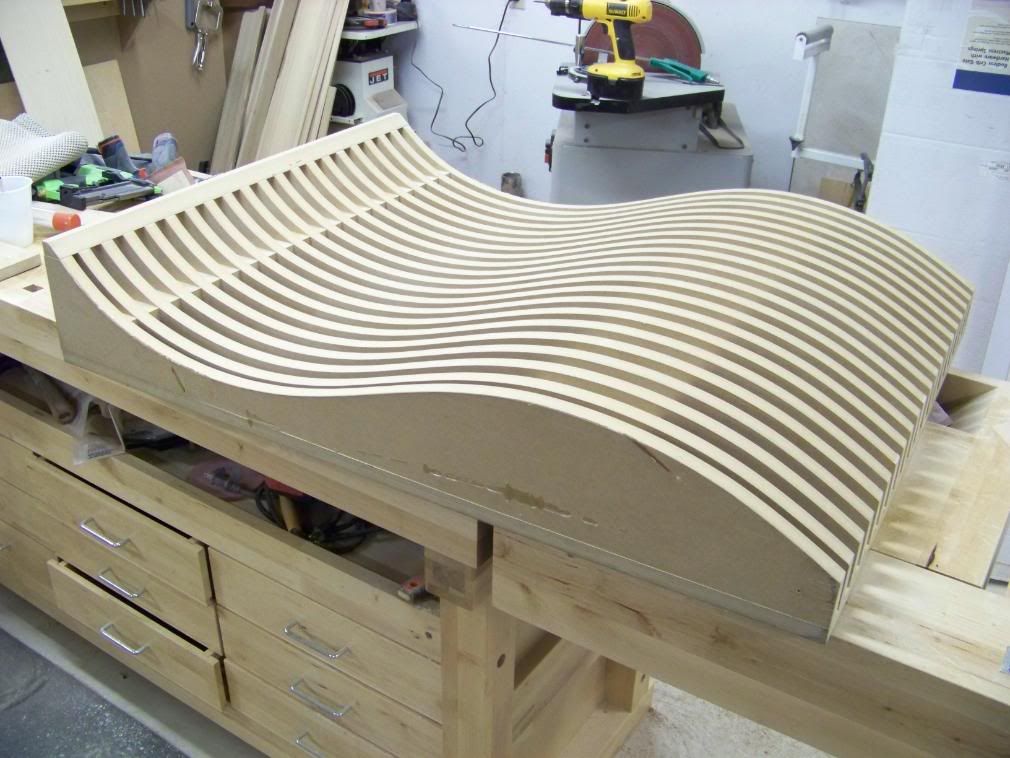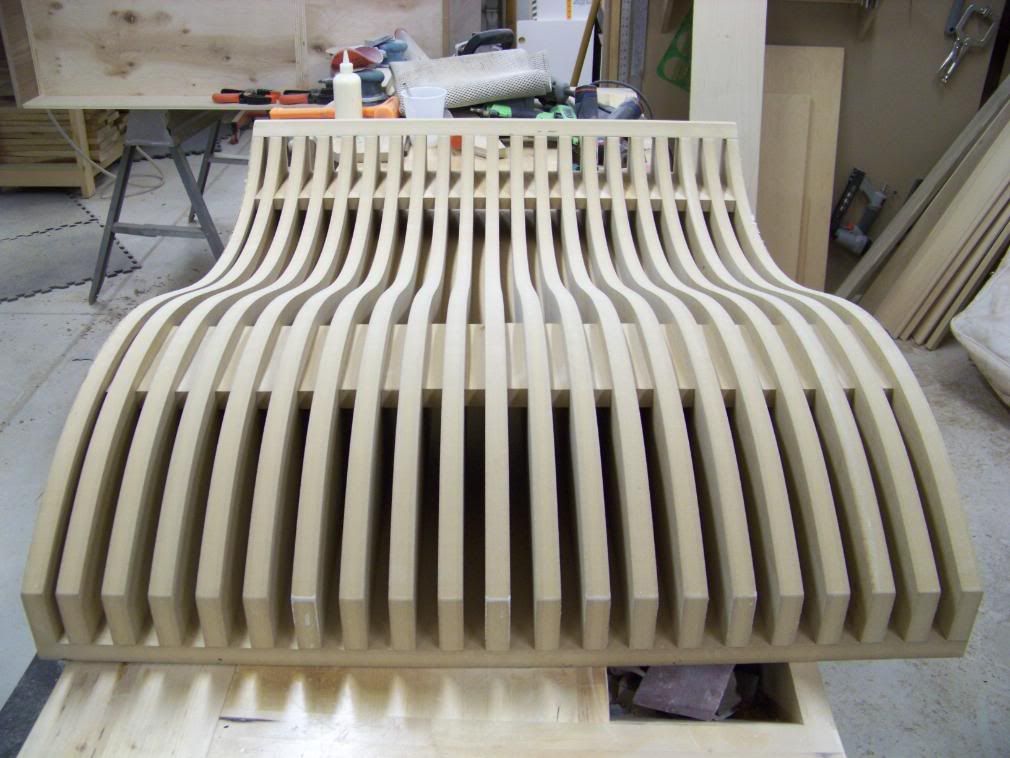 The panel was left in the bag for around 4 hours. I used Tightbond Coldpress glue to glue the veneer and the panel together. Here it is it the bag.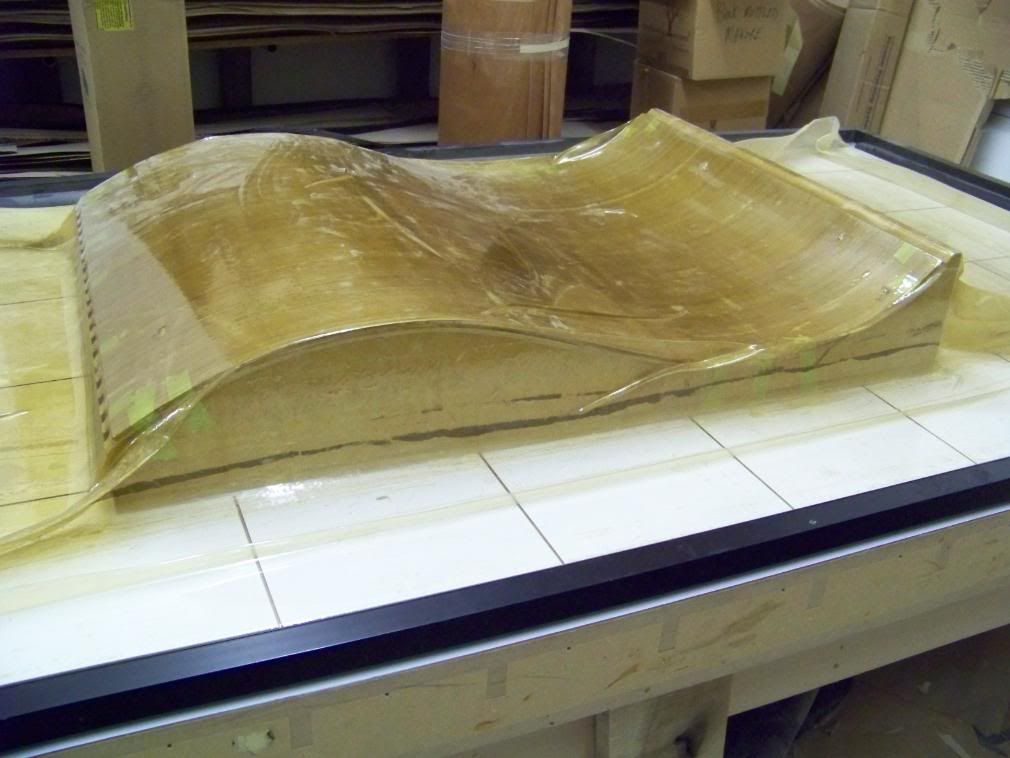 Two panels are needed for the crib so this process was repeated for the second panel. Below is the panel out of the bag still on the form.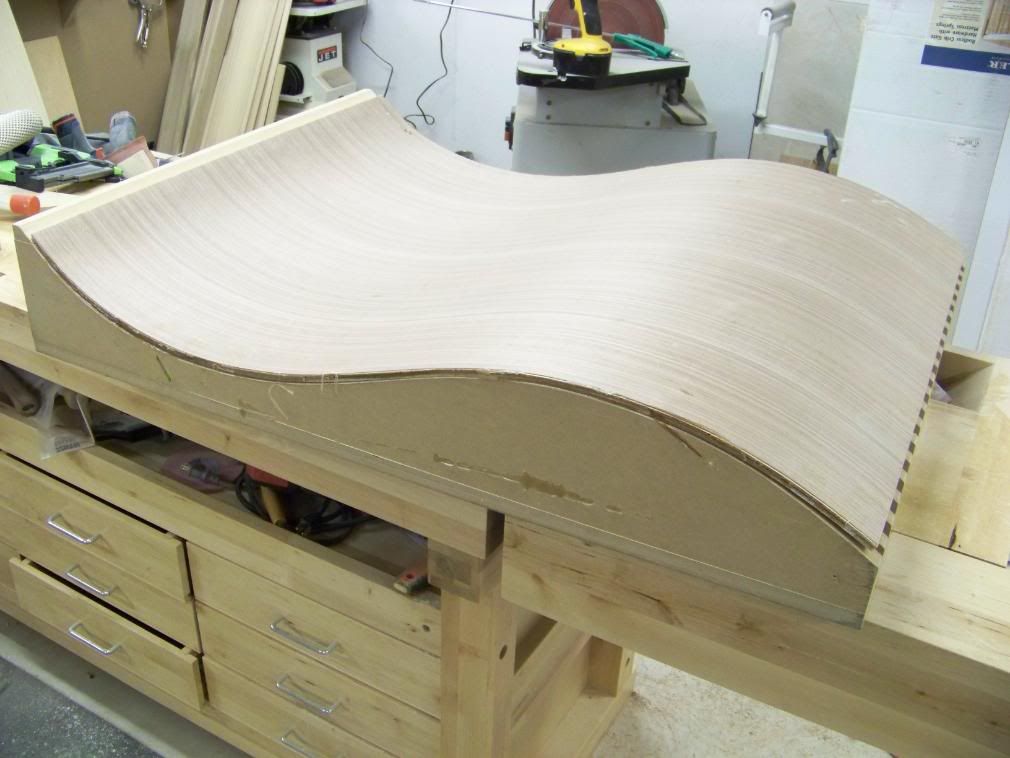 The next picture is with the panel just clamped between the crib legs. There will be a 3/8" slot routed into the legs to accept the panel. I'll be showing how that is done a little later on.
Thanks for having a look!
I'm getting there Babe! Love Dad/Grandpa
-- Les, Wichita, Ks. (I'd rather be covered in saw dust!)
---