My first Grand Daughter will be here sometime in November. My Daughter requested this that I build this Walnut Sleigh crib. So let's get this show on the road.
I've been saving this piece of walnut for a couple of years now or so, its 2 1/4×15" x 98". I'll be using it for the legs. After I finally got a pattern drawn that I was happy with and one that I could fit four legs on my one chunk of walnut, I'm ready to start milling. I milled the wanut down to 1 7/8" thick and cut it half. There is just enough room to get two legs on each piece. They are about 12" wide at the widest point and 43" long, so its a tight squeeze. I bandsaw all the legs out staying about an 1/8" or so from my line. Then each leg is screwed to the pattern and flush trimmed on the shaper. Remember you can click on the picture to seen it in full view.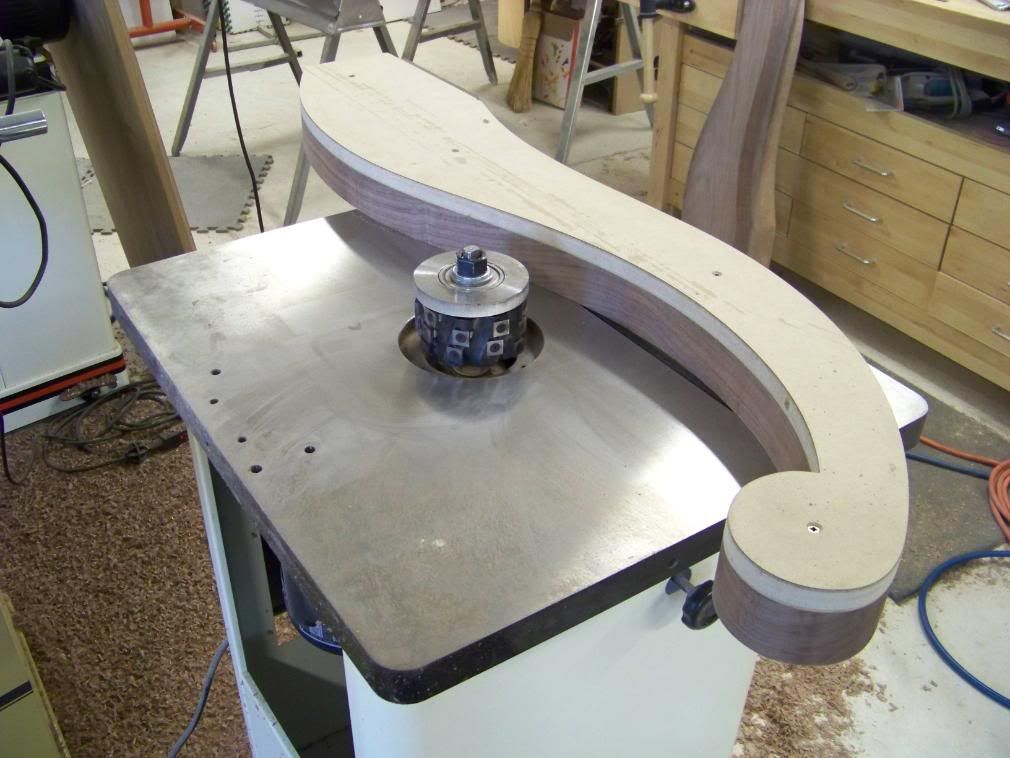 After all the legs have been trimmed to the pattern I made a try on the table saw to cut them all to the same length. I use once again a piece of 3/4" mdf for the tray and clamp it to my slide on the saw. I double faced tapped a stop block on the tray so each leg gets cut the exact same length.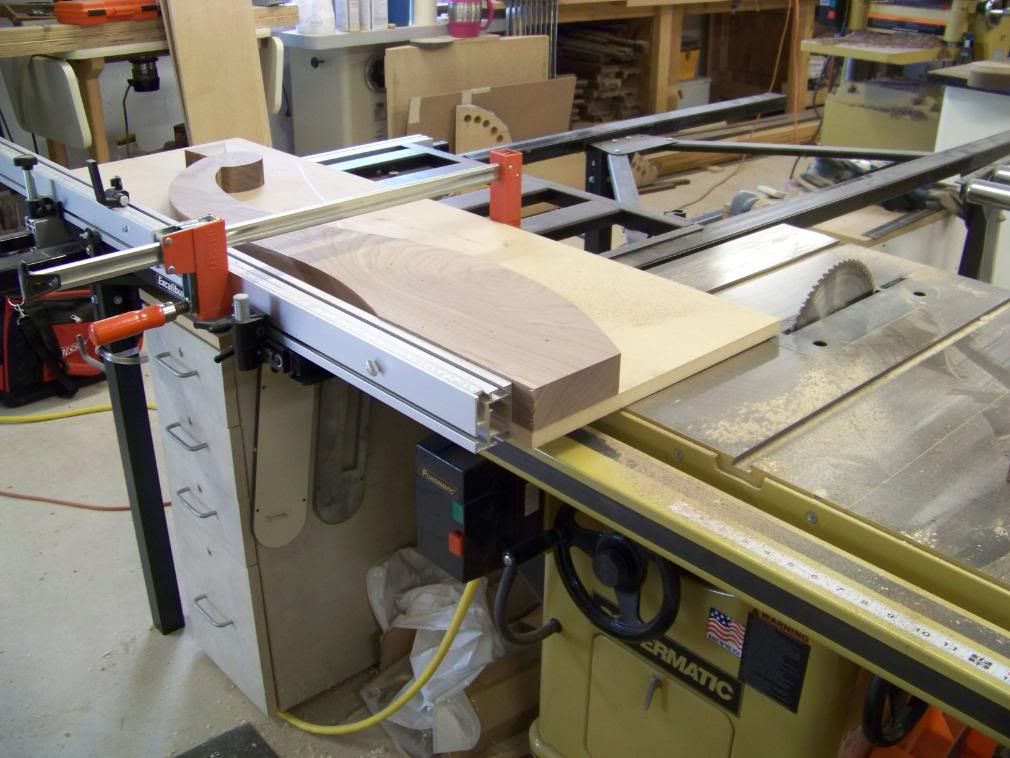 Okay, so here's all the legs milled to size.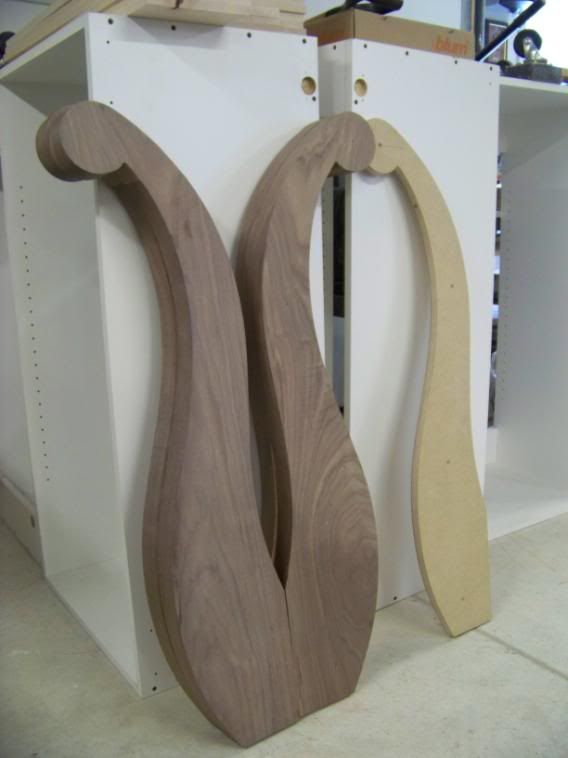 Next up the jig's for bagging the curved panels that will be on the inside and the outside of the leg end section's. They will be veneered with rift cut walnut veneers.
Love Dad/Grandpa
-- Les, Wichita, Ks. (I'd rather be covered in saw dust!)
---