The final glue up of the doors is done the same way the panels were glued up. I use a I" thick piece of mdf for a base clamping block. It is about an 1/8 narrower than the door is at this point. The styles on the doors are still wide at this point , they will be trimmed to fit the cabinet after they are all cleaned up. You'll need two clamp blocks made from 3/4 mdf that match the outside radius of the doors. Then the glue up is done like the pictures below.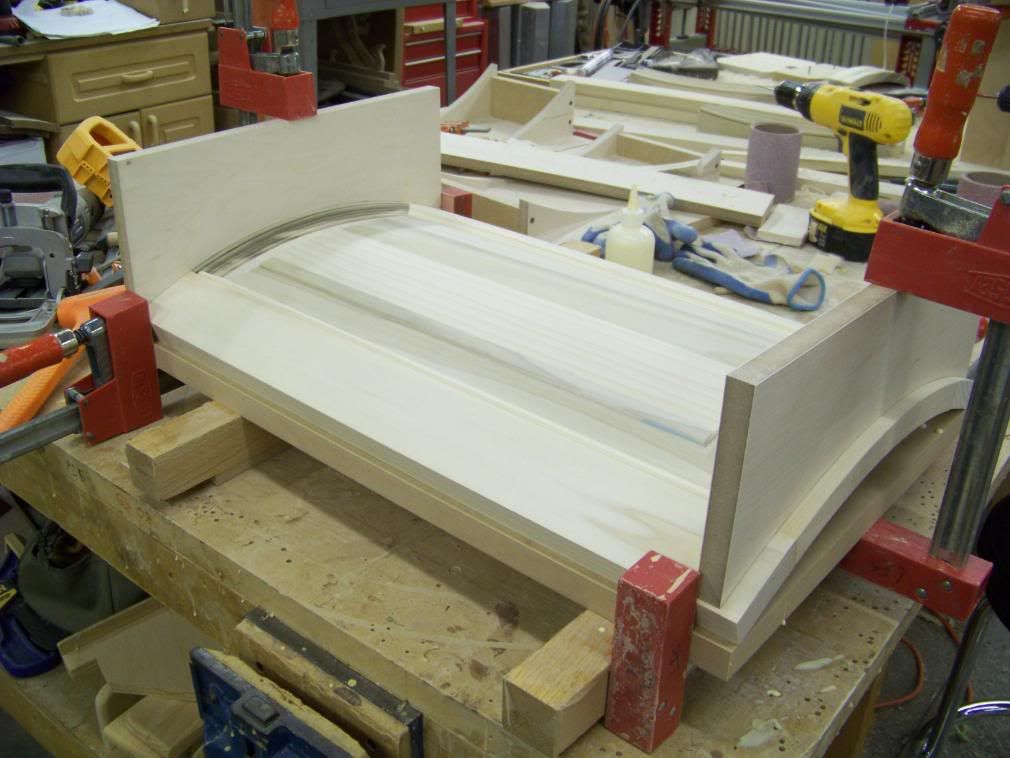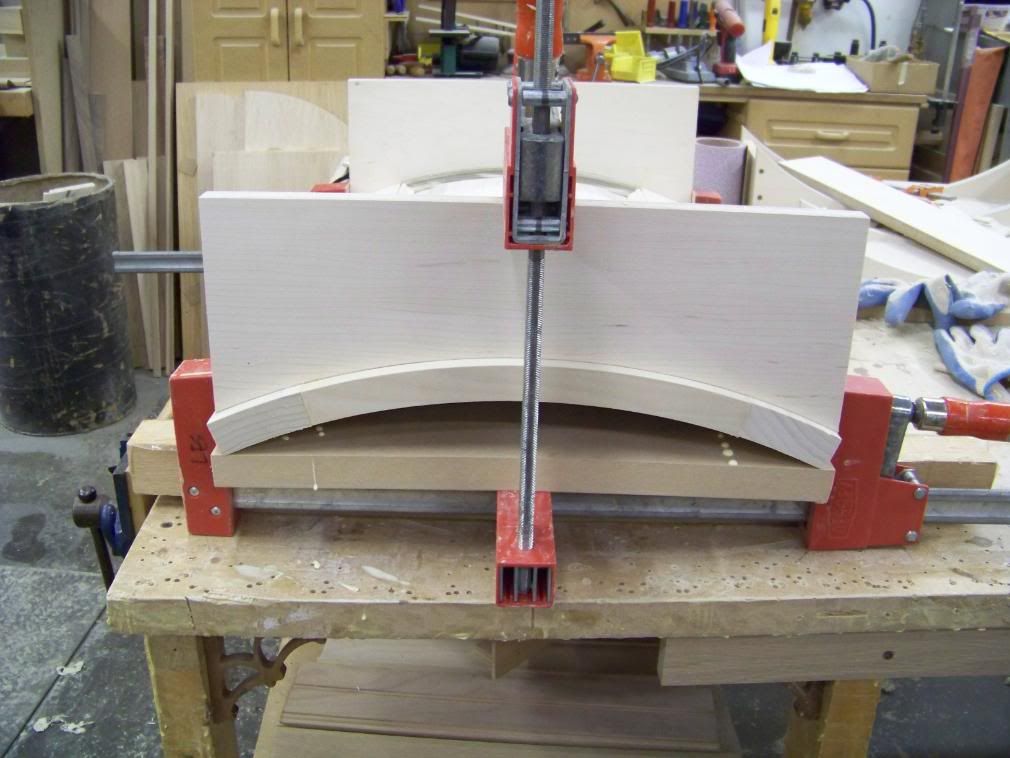 Once the doors have been glued up its time to do the final sanding. All the joints and moldings are sanded in and a final sand of 180 is done on the whole door. Then its final fit time to the cabinet and hinging and hanging.
Below is the doors hanging in the cabinet all finished and ready to head out the door.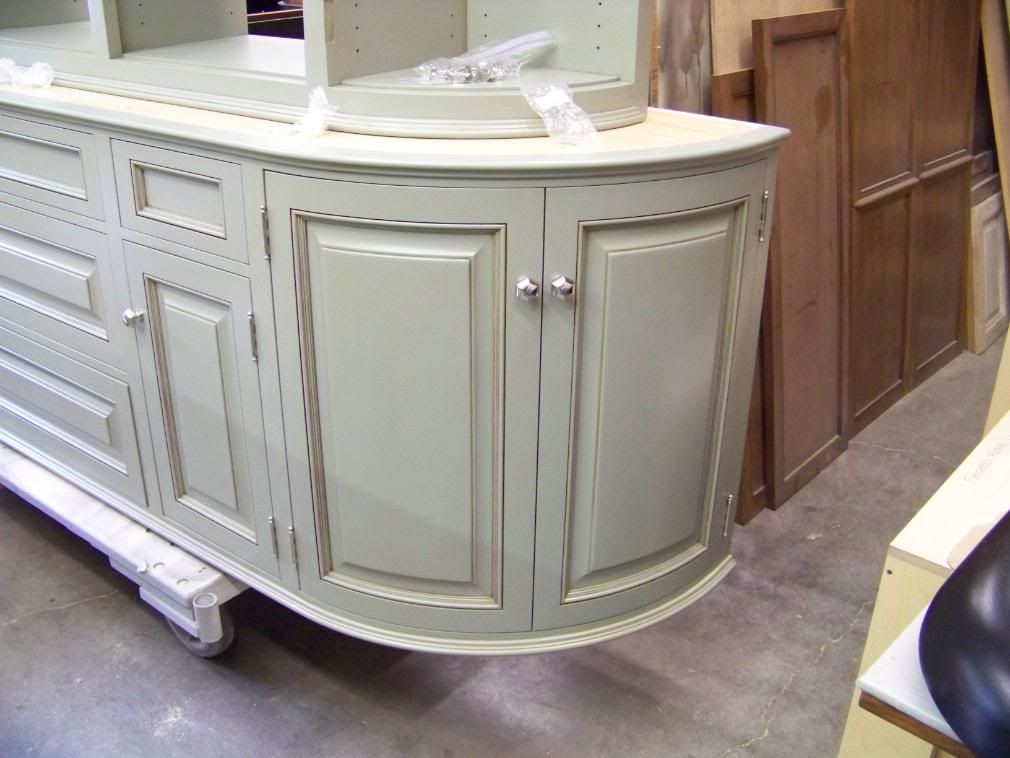 Thanks once again for joining me through out this venture. Hope you have enjoyed it as much as I have!!
Next I'll be finishing up the curved door with six divided light glass panels. The glass for this door was hand made as well.
See you next time!
-- Les, Wichita, Ks. (I'd rather be covered in saw dust!)
---