This blog is mostly for my Daughter and Son-in-Law they live just outside of Dallas. I'll be building a changing table and crib for my new grand daughter that's due in November. I'm just getting started even though it was ordered way back when they first found out. I've been working seven days a week trying to keep up with our regular clients. I told all of them that starting in September I had to stop everything and build my new grand baby's crib. So my Daughter wouldn't disown me. Okay soooooooooo at least I'm started! Monday, Labor Day: Made up cut list, cut sheet goods, Biscuted, screwed and glued the case togehter. Added the Walnut skins to the ends. Milled and cut the Walnut styles and rails for the face frame. Pocket holed, screwed and glued the face frame together. Dry fit it to the the case.
Okay Babe! Here's where things was at, at the end of the day Monday.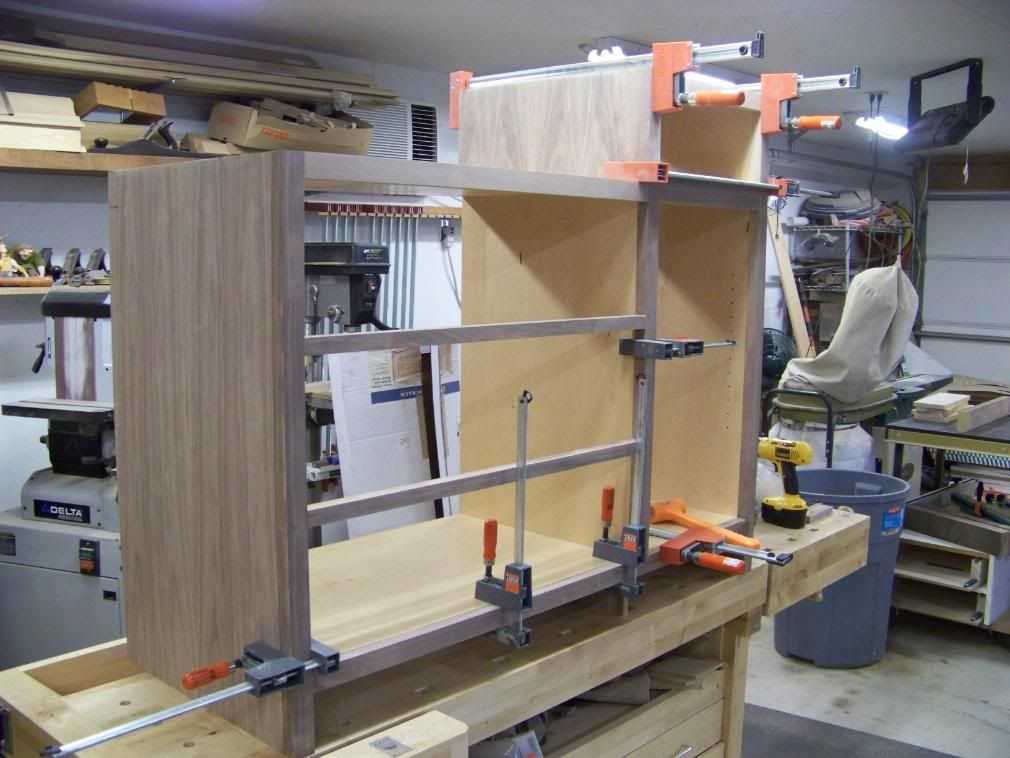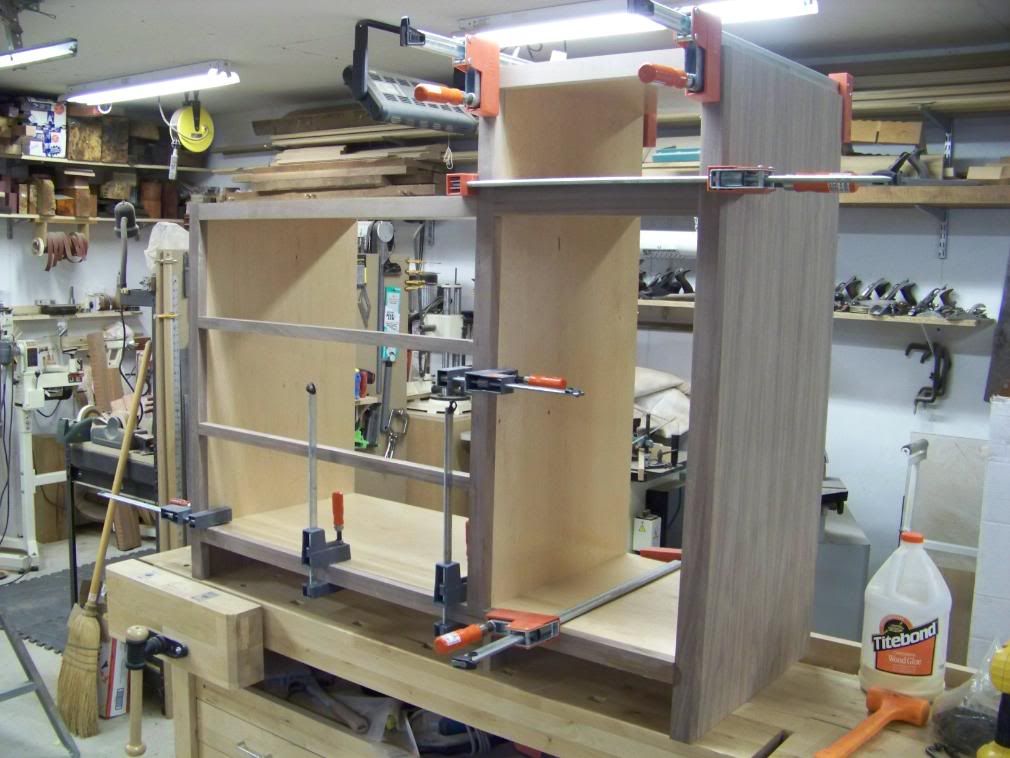 Tuesday evening after work. Milled the Hard Maple for all the draw boxes and glued up the sides.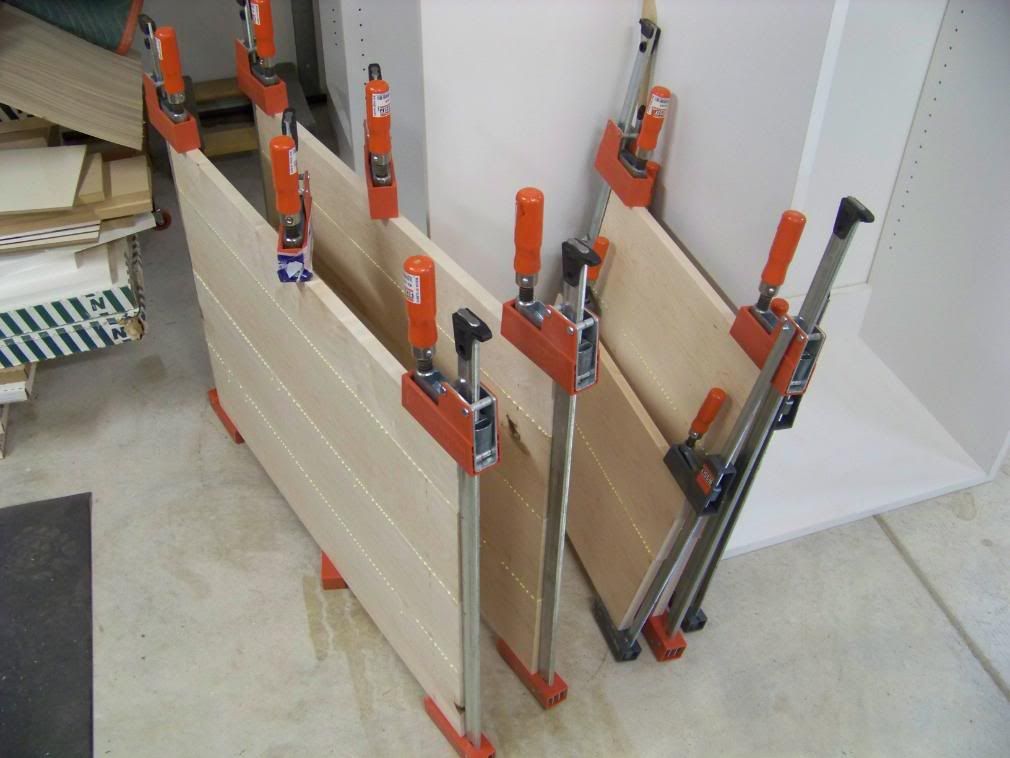 I picked up the draw slides today, maybe I can get those in tomorrow as well. Oh yea, I picked up a pad for the changing table on Saturday. It one of those with the curved sides.
I'll be done in time babe! Just don't let her go early!
Love Dad!
-- Les, Wichita, Ks. (I'd rather be covered in saw dust!)
---