The panels for these doors will be four boards wide. They were milled at the same time the styles were using the same radius jigs. the panels will end up 3/4 thick, the parts were milled a strong 1/32 over that thickness to allow for sanding. A tray was used once again to cut the angle on all the parts on the table saw.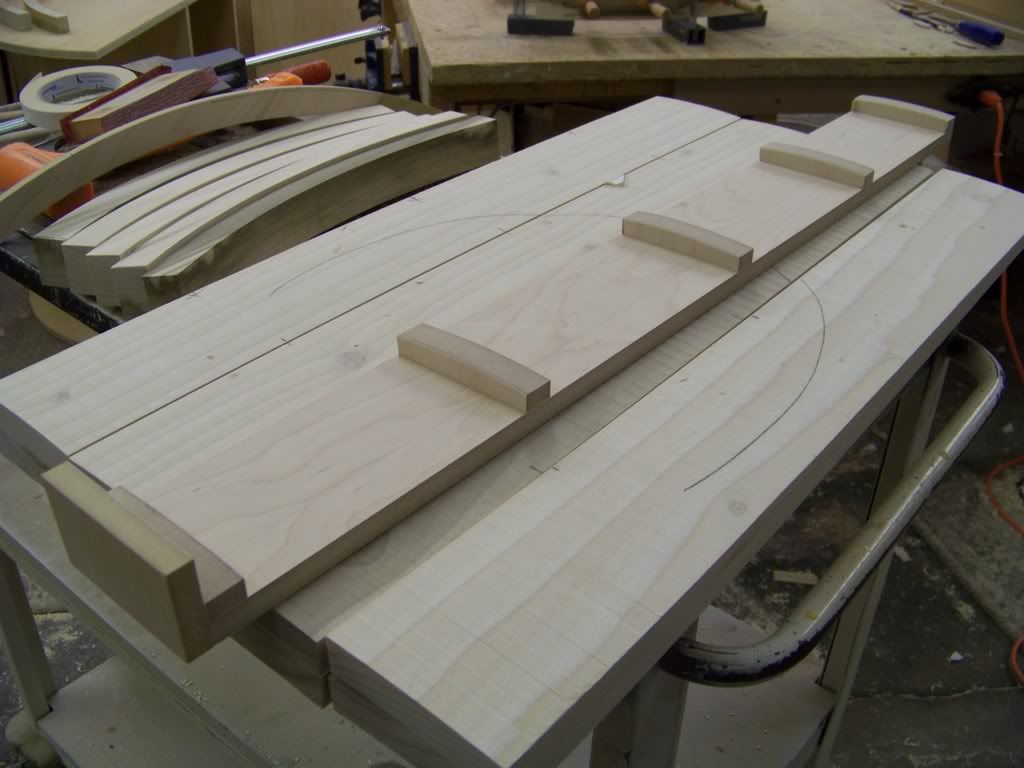 After the angle is cut on both both sides the parts are biscuted a to help in the gluing process. Make sure you keep them back far enough so they do not come out in the profile of the panel.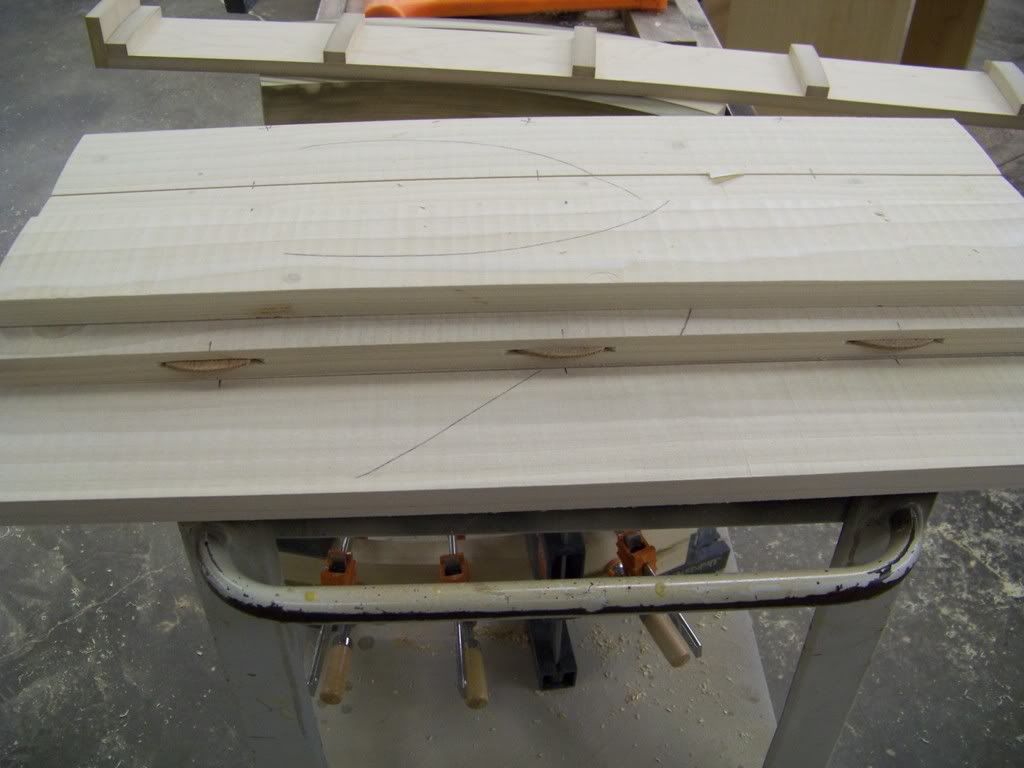 Then I use a piece of 1" mdf as a clamping pad for the panel. It is cut an 1/8 smaller in width than the width of the panel is when it is fit together. Making the clamp pad narrower than the panel will help in keeping the panel the right radius. It will crush the sides of the panel, but that's ok. The panel is oversized at this point. Clamping blocks are cut to the outside radius of the panel and full width of the panel. Assemble the panel and clamp it to the 1" piece of mdf along its width. Then take the clamp blocks and clamp them over the top of the panel to the 1" thick mdf under the panel. The pictures below will explain better than I can.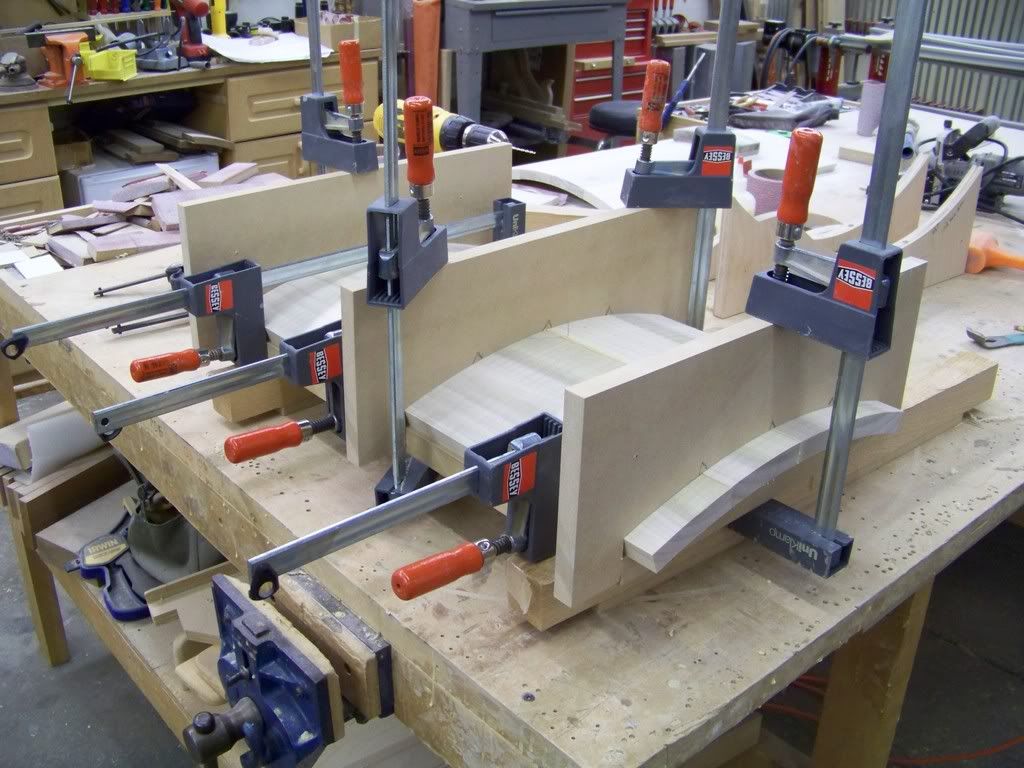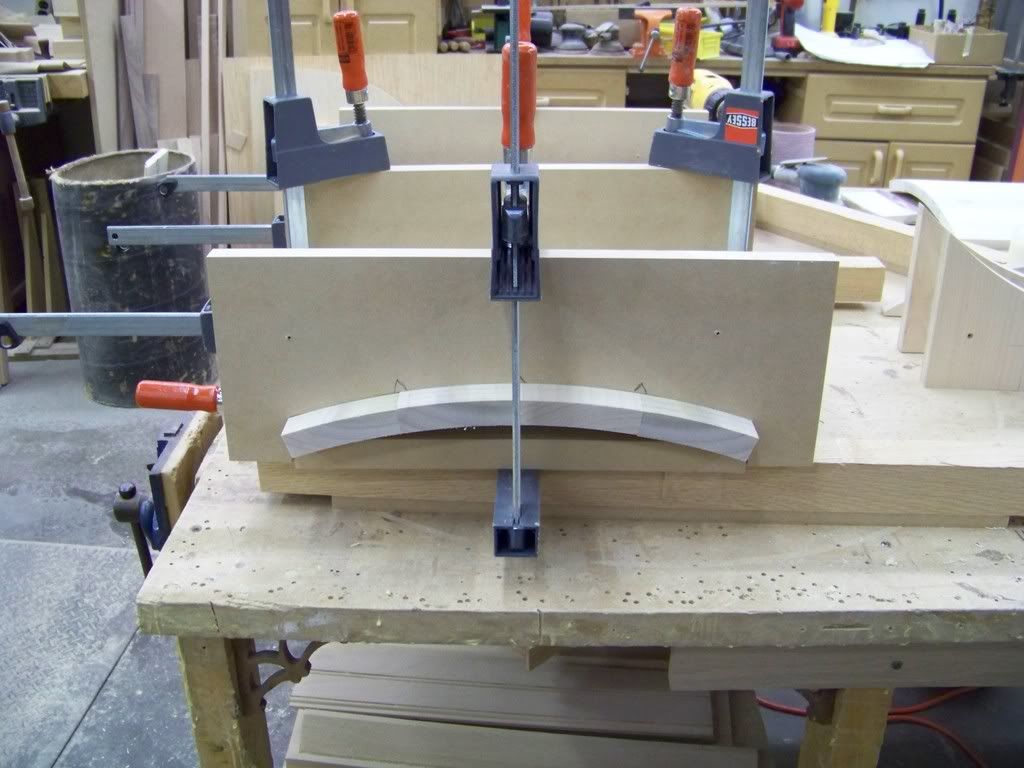 Ok,,,,,,,,,More sanding blocks are made for the inside and the outside and the sanding begins. If you have taken your time and fit things well there sanding shouldn't be to bad.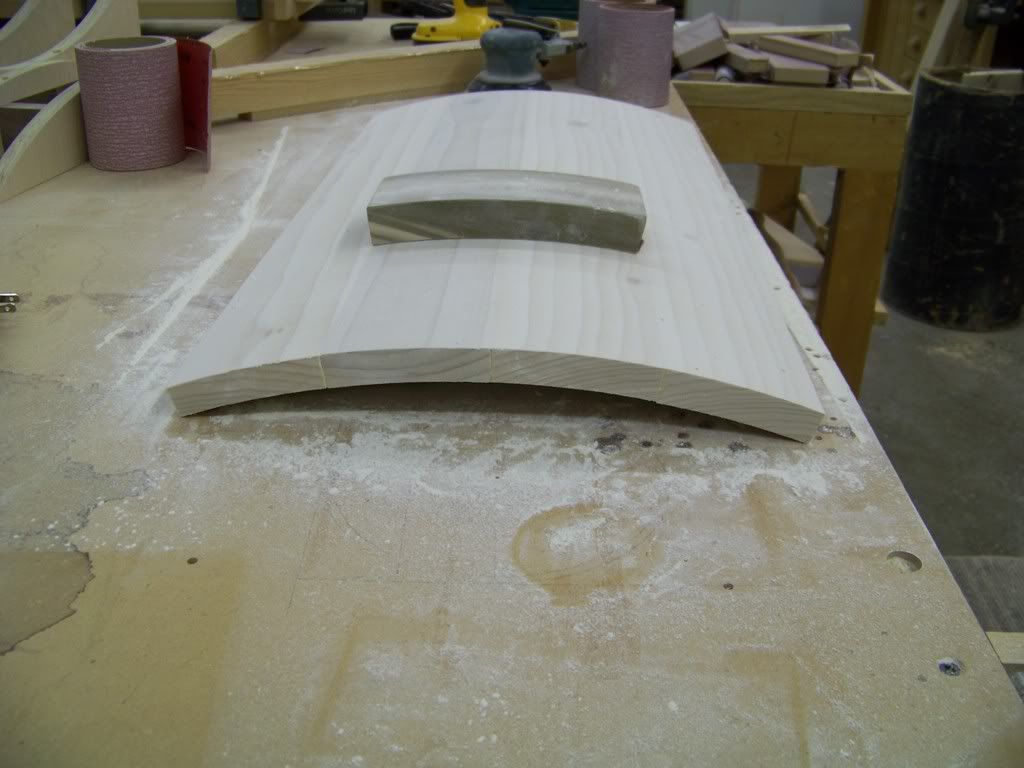 Well lets see how we did. Below is a picture of a larger panel that was for the Island, but it was made the same way as our door panels were. The computer drawing is full size, the second line on that drawing is the outside radius of our panel.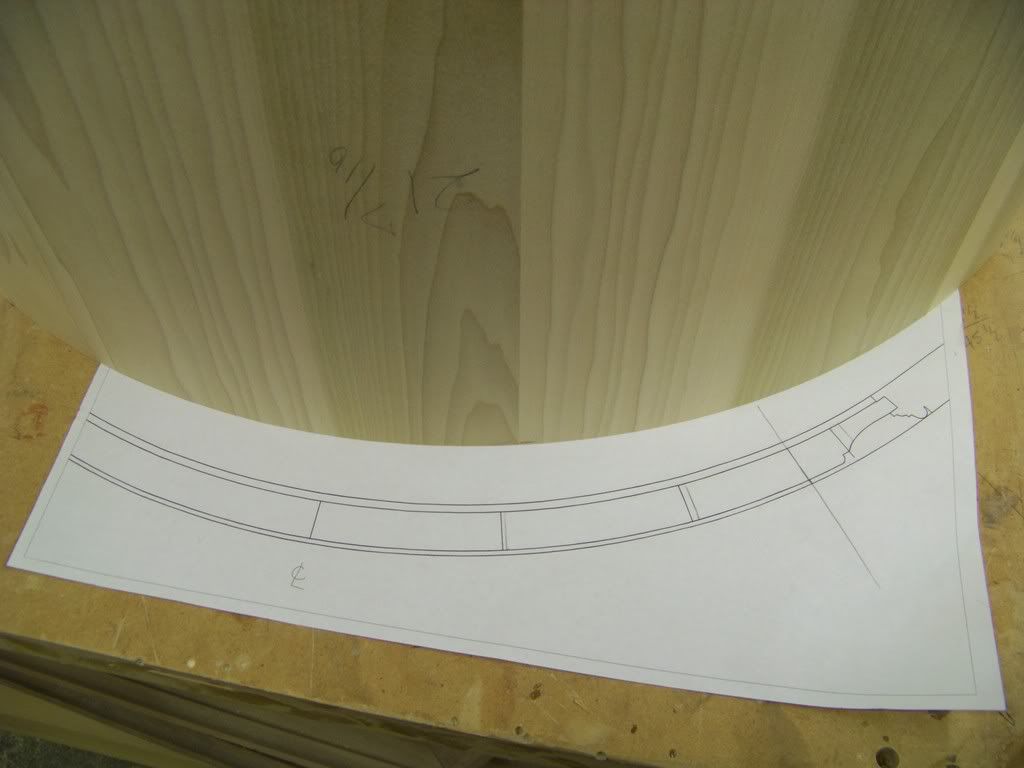 TA DA!!! Here's how it came out.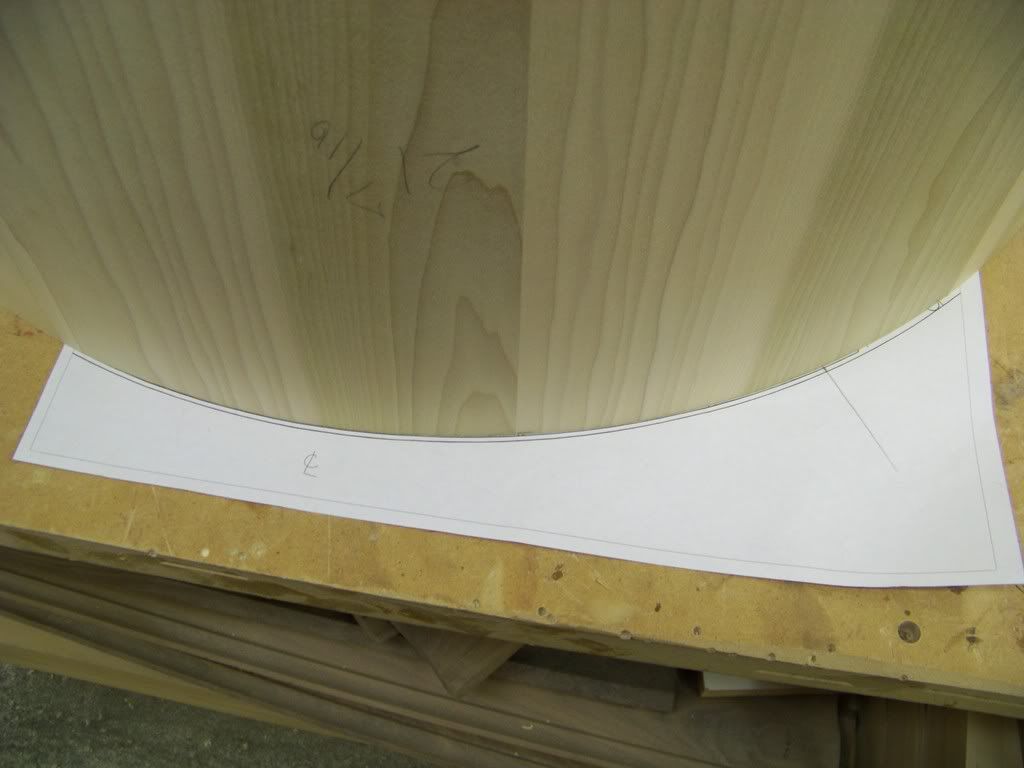 Running the profile on the panels is next,,,,don't miss it!
Thanks for hanging with me. We're getting close to a dry fit.
-- Les, Wichita, Ks. (I'd rather be covered in saw dust!)
---