Let me start off by saying I've been absent a while from Lumberjocks, been really busy the last couple of months. Working seven days a week again, yeap its no fun! I've had a number of Lumberjocks ask me to do a blog on curved doors,,,,,,,,,Well here it is!
We've been building another kitchen in the shop, its just about complete. Lucky for you that are interested it has curved doors, two different kind of curved doors. A pair of rasied panel doors and one single six light glass door. I've taken lots of pictures while I was making the doors so I hope by the time I'm done with this series of blogs you will all be experts at making curved doors of any kind.
I'm posting pictures of the finished product first, so you can see where we're headed. Then I will go through every step and set up from start to finish. I will cover all the jigs that were needed to complete each step. And hopefully make the process easy enough that all of will want to try your hand at curved doors of some kind in the near furture.
I'm still working sevens days a week right now,,,,,,so! It might take me a while to get through all this, but I'll do the best I can.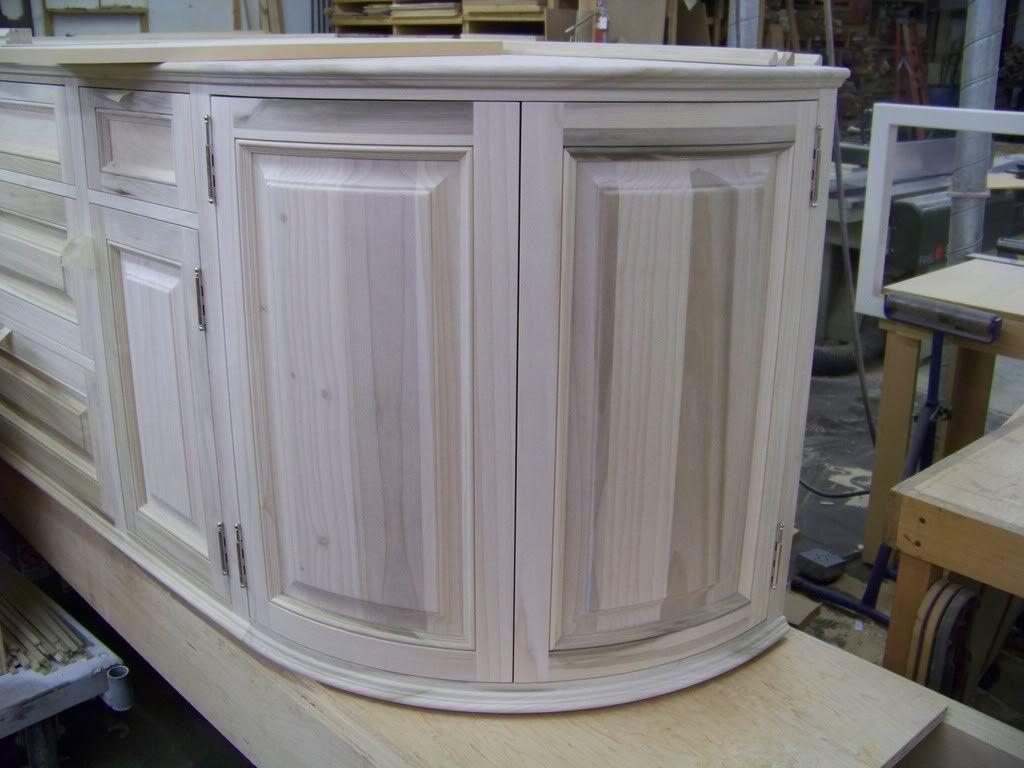 I might add one other thing. I lost my old computer a few weeks ago,,,,it died. I'm still figuring out this new one and I seem to be having problems sizing pictures correctly, but I'll try and get that figured out soon too.
Thanks for having a look
-- Les, Wichita, Ks. (I'd rather be covered in saw dust!)
---