The flats are now cut and I'm ready to mill the dovetails for the legs. First I'll mill a slot with a 3/4" straight bit, this will make it easier to do the dovetailing. I made the cut in three pass's for depth so it wouldn't be hogging out to much at a time. This takes about five minutes.
After the relief slots are cut I changed the set up slightly for the dovetails, the dovetail bit is installed and the process is repeated to make the dovetails. The dovetails are cut with just one pass up one side and down the other to form the slots. This takes about five minutes as well.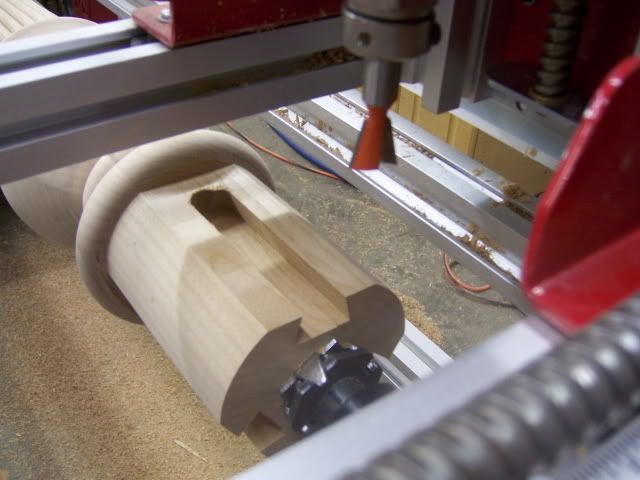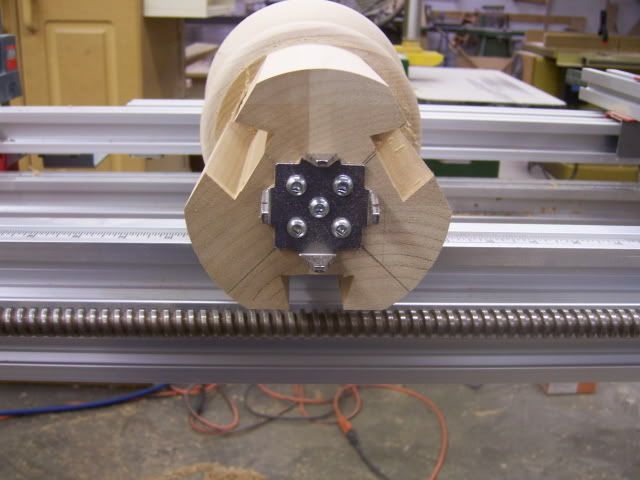 Now that the dovetail slots have been milled I went back and carved in the reeds at the top end of the post. This takes about 40 minutes or so to complete. Then I went ahead and sanded the full length of the reeds at this time.
Now the post is ready to do some leaf carving. Next time I'll get a pattern made up of the leaves and do the lay out on the post and get started on the carving of the leaves.
I'll see you all next time!
-- Les, Wichita, Ks. (I'd rather be covered in saw dust!)
---