Ok, turnings is done and now the post has been mounted on the Legacy and set up to do the reeding on the top portion of the post. Stops have been set up for the reeding and the proper bit has been installed in the router.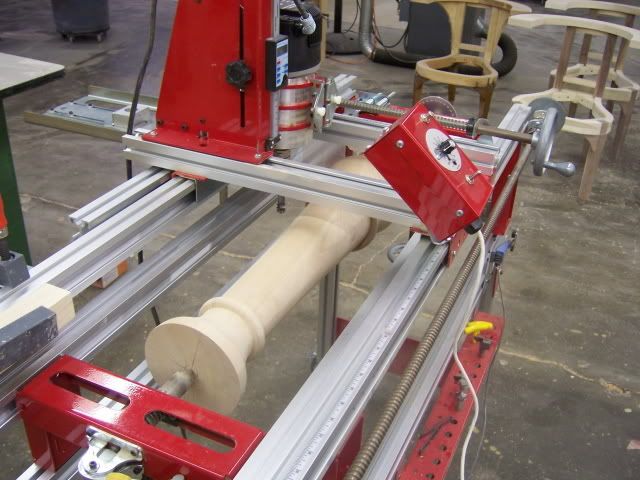 I'll be using a bit with a bearing to do the reeding, its a 3/16 radious. It also has a five inch long shank which allows it to reach the center of the turning.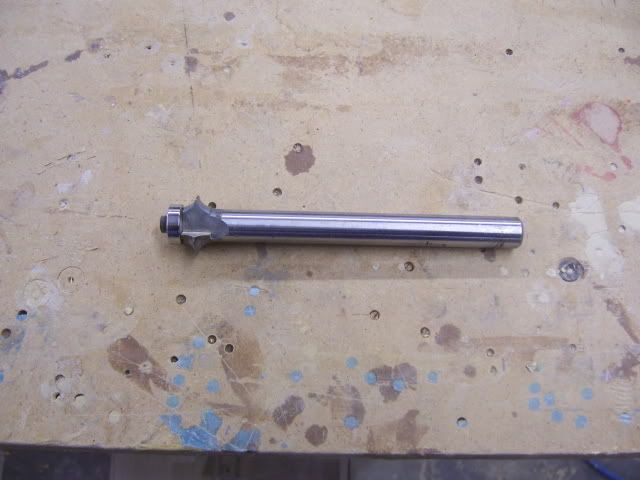 The Legacy has been set up to make 28 cuts for the reeding. The top portion of the post where the reeding goes is 10 1/2 inches in circumference, 28 reeds, 3/8" wide. They will end up about a 1/2" wide at the bottom. Total set up time about fifteen minutes.
This kind of operation on the Legacy goes rather quickly. The router assembly is set up to slide freely and makes it easy to do the reeding. Total time to cut reeds,,,,,,,6 minutes.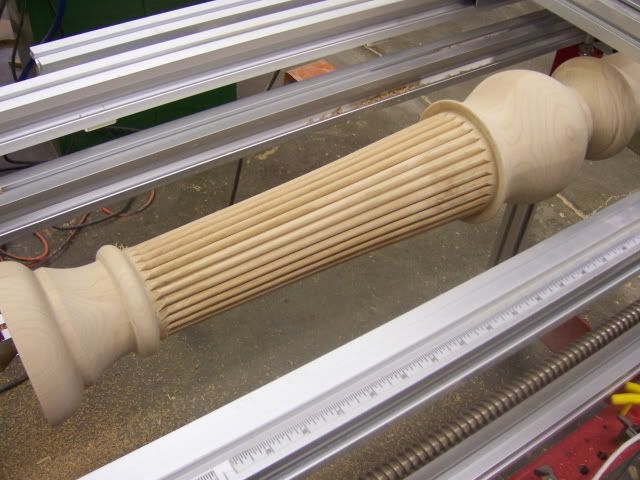 If you'll look closely at the ends of the reeding they stop short, I'll be carving those in the rest of the way by hand.
While its still on the Legacy I will go ahead mill the dovetails in bottom end of the post to accept the legs. A few minutes to change the set up and I milled the flats on the post for the legs. I changed the head to a 24 position plate and will rotate it by thirds or 8 holes to mill the flats. Total milling time for the flats,,,5 minutes.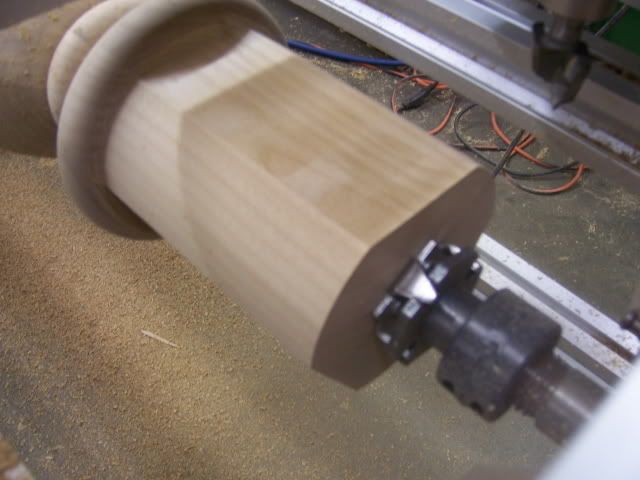 That's all I had time for this morning before work. I'll get the dovetails slots next time and then I'll get started on carving in the reeds and laying out and carving the leaves.
See you next time!
-- Les, Wichita, Ks. (I'd rather be covered in saw dust!)
---