I was at the shop this morning finishing up some alder columns that ship out to Ventura, Ca. on Monday and on a whim a project came to mind. I messed up one of the columns while I was making them (got the diameter to small). So I had to remake it since I needed four to go to California. I started thinking about what I could do with this chunk of alder. I figure I might as well use it for something since I have it, right? The post on the far left is the one I'll be using. I'll have about 6" in diameter to work with.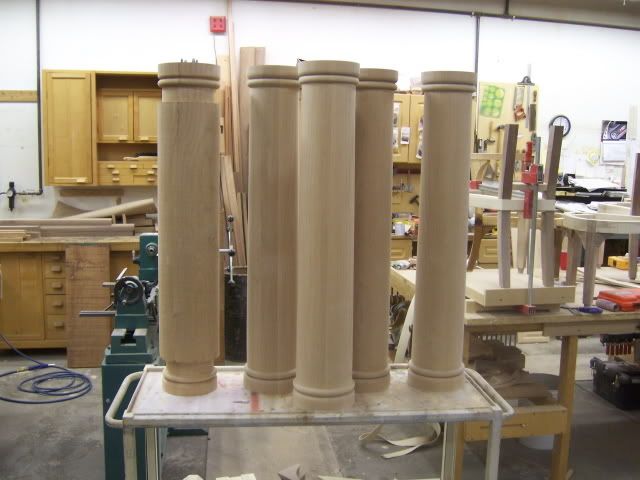 I decided to make one of those three legged little tables with it. You know the kind that the legs are dovetailed into the base of the pedestal and then some kind of small round or whatever shaped top to go on it. So I started laying out pedestal and trying to decide how it should look. After a few options I chose this one. Its going to have leaves carved on the bottom section of the post and I'm thinking some reeding on the top half.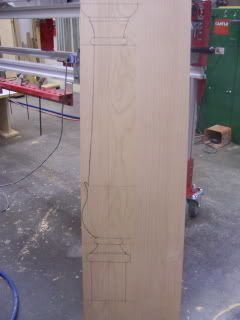 This is drawn on a piece of 1/4 material for a purpose. I want to keep the pattern in case I or some else might want another one ( I always keep patterns, just in case). The other reason its on 1/4 stuff is so I can cut it out to use on the lathe with my Vega duplicator. Sure I could turn this by hand but its much faster with the duplicator. I'll still have to do a little clean up by hand anyway. So I cut the pattern and got it ready to put on the lathe.
I have a Grizzly lathe that I bought just to keep the duplicator on for when ever I have to do a lot of turnings that are the same. This little jewl saves a bunch of time. You can pop out duplicate turnings in just minutes. In fact it takes longer to sand them than it does to turn them.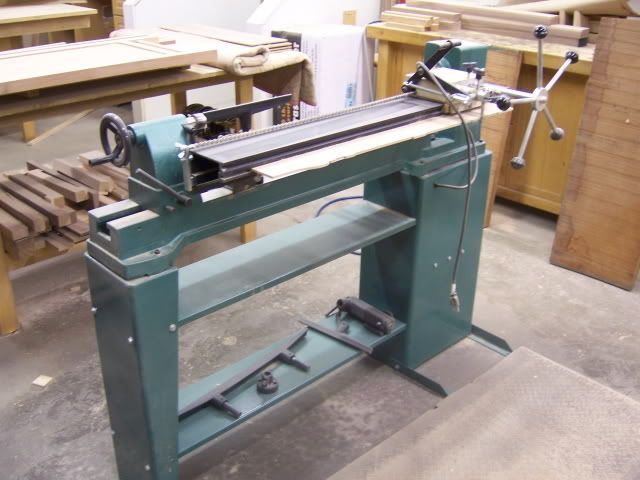 I'll get things mounted up and next time get it turned.
-- Les, Wichita, Ks. (I'd rather be covered in saw dust!)
---