Hi everyone. Just over a month ago I wrote that I retired from work and mentioned that the timing coincided with the start of a shop renovation project. Here is the post, "Benchmark: http://lumberjocks.com/topics/19102. At the time, the foundation walls had been poured. A lot has taken place over the past month but not on the shop. Our contractor is building a mud room at the front of our house in addition to this shop renovation and he decided to work on the mud room first. He has completed the exterior work there and has only a tile floor and finish carpentry left to finalize the project. This week he began framing the shop. He has the two new walls up and has inserted a laminated beam to carry the load of the roof so he can cut out the studs that used to be the outside wall. New trusses, or half-trusses will be installed to continue the roofline out to the new wall.
I am quite excited that I have purchased two fixed skylights that will be installed in the new roof but that will be covered in my next update. Thanks for checking in on me. More to follow!
Here's a shot of the two exterior walls: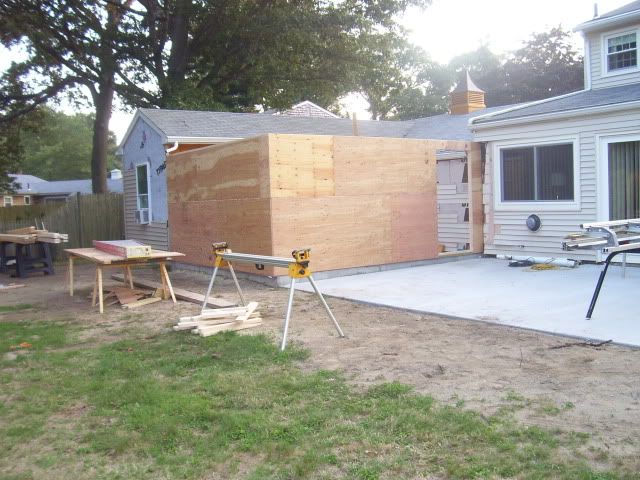 This shot shows the laminated beam towards the top of the wall. The cross member studs on the outside wall show where a through-the-wall air conditioner will be located. I am trying to cover all the amenities. Right now when the A/C is installed in the window, I have no window to open on a nice day.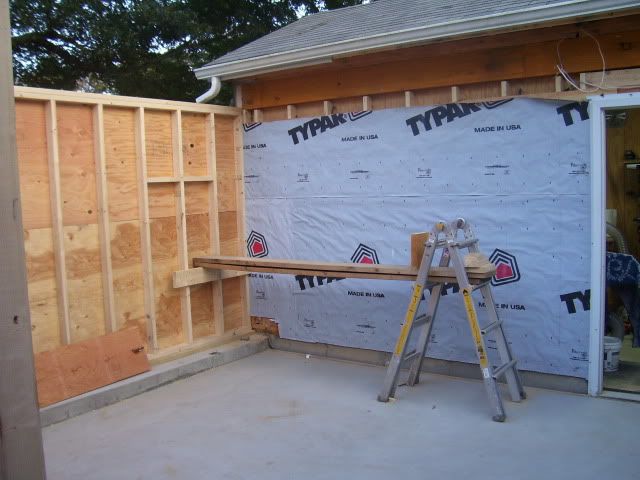 A shot of the door wall: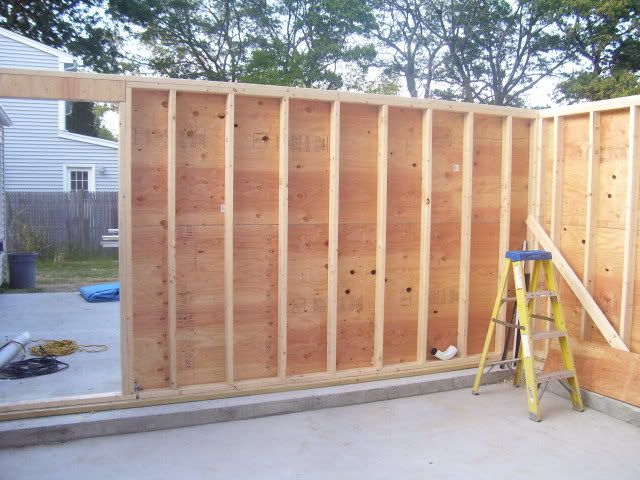 A shot from an upstairs window. The contractor has removed the gutter and has begun to prepare for the new trusses. If you notice in the background, there is another structure being built. While all this is going on, I am building a 12' X 12' shed!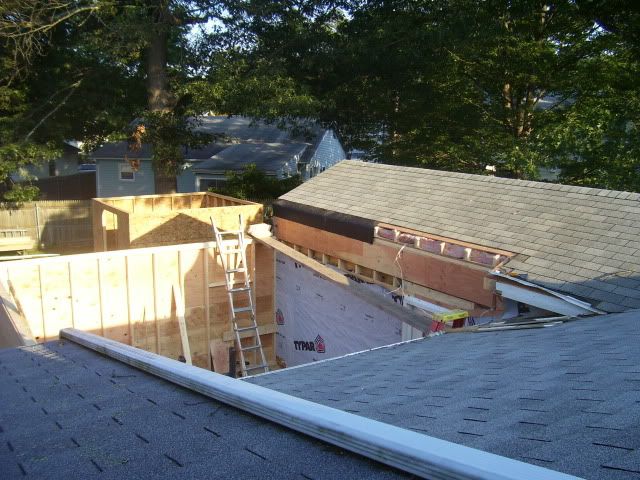 -- On the eighth day God was back in His woodworking shop! Lenny, East Providence, RI
---