I started a new Style demilune table some time ago, but keep getting side tracked. A.D.D., I think.
I made a plexiglass template for this one since it makes building them easier, and reproducing a piece of cake.
The normal way for me to build a curved front apron is with bendy board over a form, and then put in the vacuum bag for a few hours.
This one I made using M.D.F., using small pieces and "laying them up like a brick wall". Just different sized pieces on every other layer, with the joints staggered. Four layers of 3/4" M.D.F., to end up with a 3" apron.
The segments are end glued and clamped with pinch dogs. If your not familiar with them see:
http://www.prowoodworkingtips.com/Pinch_Dogs.html
These simple little devices are extremely handy, and I use them often. Just today I used them for a face frame glue up, which without them would have been somewhat difficult.
After the segments were dry, I glued the layers together and let them dry. Once the glue set up I cut the shape out on the band saw, on both the front and rear sides. After a little sanding to clean them up, they're ready for the veneer.


Using pinch Dogs for glue up.




Clamping Layers together.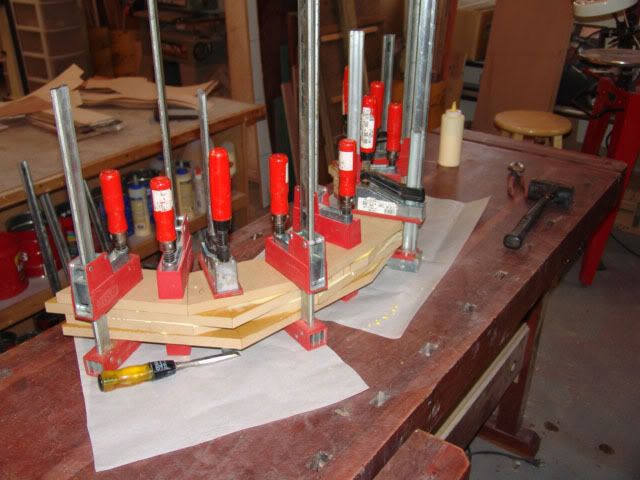 Clamped up Layers.




Glued up Layers.




Apron cut out.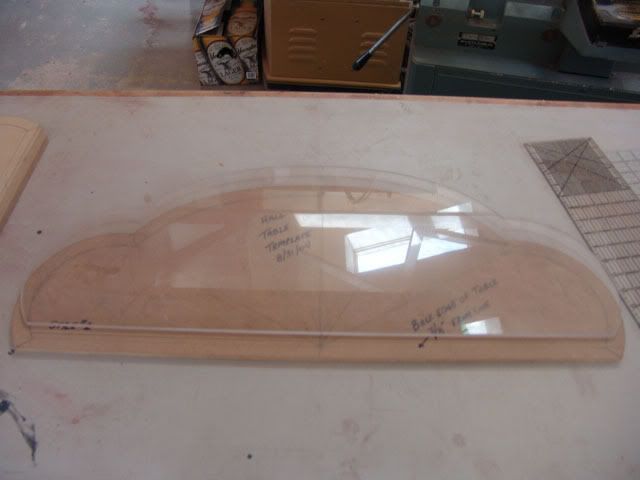 Plexiglass Layout Jig and M.D.F. Shaper Jig.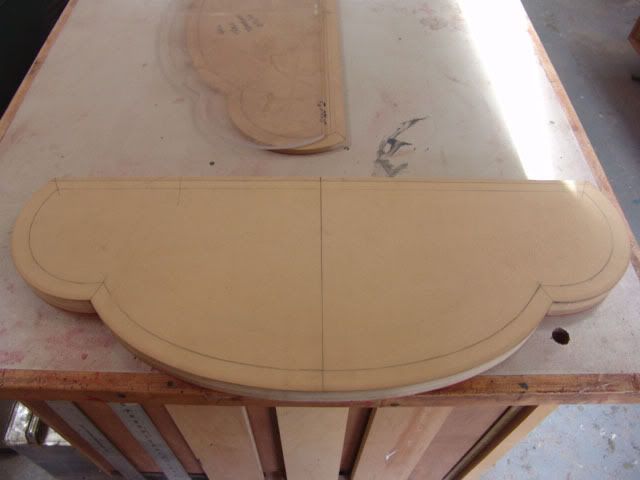 M.D.F. substrate ready for veneer.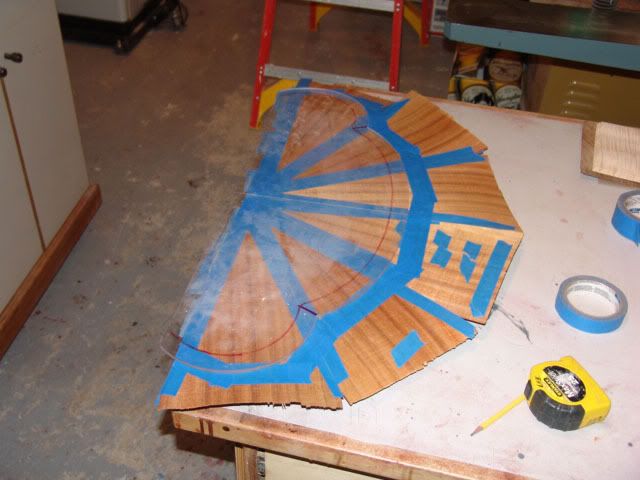 Laying up the veneer on back side using blue tape. Plexiglass template ready to cut veneer. Notice the cut line has blue tape as well to keep it from splitting.




Veneer layed up with veneer tape on front, blue tape on back removed.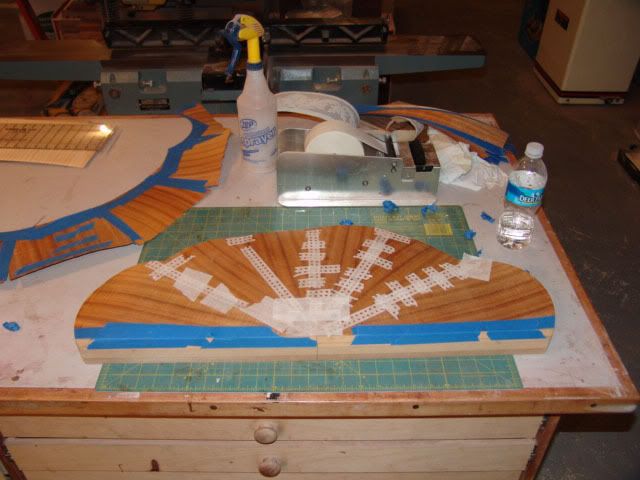 Blue tape at back edge to create hinge. I can flip the veneer back and apply hot hide glue.


Hope you enjoyed this post.
Lee
-- by Lee A. Jesberger http://www.prowoodworkingtips.com http://www.ezee-feed.com
---