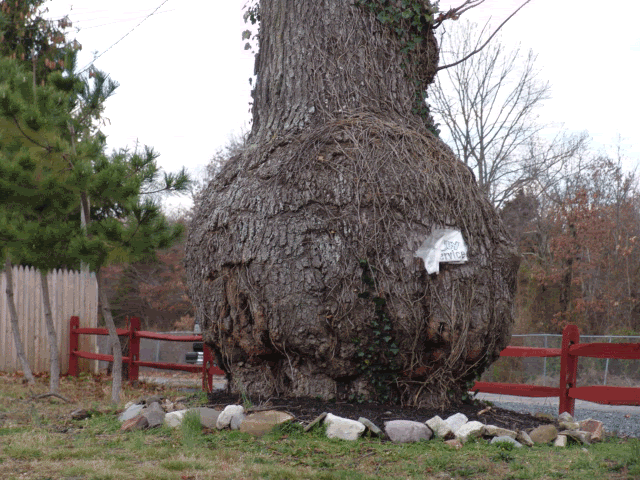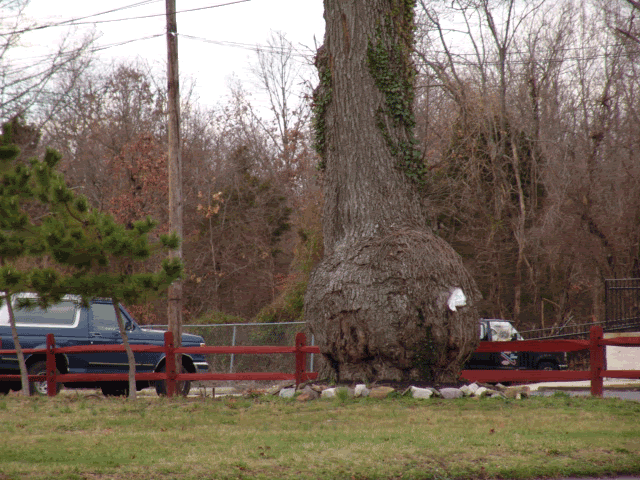 Karson and I were talking on the phone the other night, the topic being burls.
He posted pictures of a burl someone left in his driveway. The conversation started with us discussing the best way to cut it to yield the best results. Unfortunately, I have very little knowledge in this area.
I do have a friend, Rick Hearne, of Hearne Hardwoods I intend to ask about this process, as I too have a bunch of Cherry burls waiting to be sliced.
I mentioned to Karson I saw a very large burl on a tree I pass on a regular basis. I hadn't noticed it for at least a year of driving past it. Later I realized it covered with ivy all summer long, so it was pretty much hidden.
In the beginning of the winter I got to see it as I drove past, so I made a u turn and snapped few photos of it.
Now that it was winter, and all leaves were gone, I didn't notice what kind of tree it was!
I went past it a couple days age and was able to determine it's an oak, but I don't know if it's a red or white oak.
I'll check next time I drive by. (I'm generally in a daze when I go past there apparently).
Enjoy;
Lee
-- by Lee A. Jesberger http://www.prowoodworkingtips.com http://www.ezee-feed.com
---