Making better use of you time includes making jigs that can be used in different ways, or positions.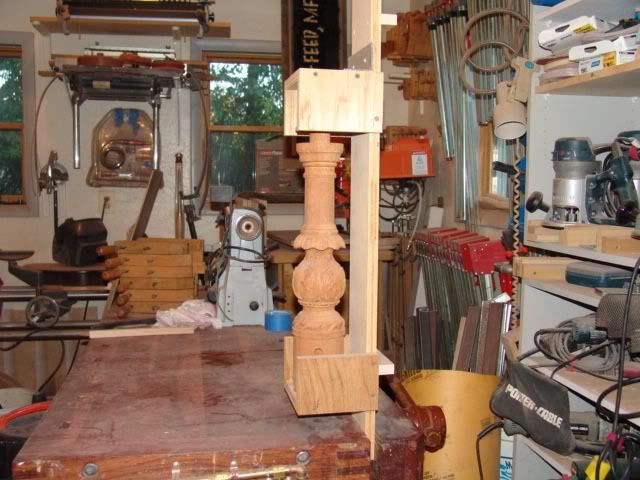 The first series of photos show the jig used to cut the dovetail slot into the post, to receive the legs. This had a knob to tighten to prevent the post from spinning.
The second set of photos were the jig for carving the post. This too, proved to be very helpful. It has boards on the back side that fit snugly over my bench top, while held tight in the vise.
On the end of the jig, there's a knob that tightens against the post, and prevents it from spinning.
This same jig fits vertically in the vise as well, which made carving some areas much easier.
In the third series of photos, the carving being done on the legs of a Philadelphia Pie Crust Table, popular in the 18th century, was made much easier with this jig. Carving the ball and claw feet was challenging.
I was able to turn them in any direction or position I wanted, to make the carving go a little faster, and much easier.
Spending a little extra time on planning your jigs can be very beneficial.
Lee
-- by Lee A. Jesberger http://www.prowoodworkingtips.com http://www.ezee-feed.com
---