When you need pipe clamps, they're great, and they need to be handy – but when you need them only occasionally, they can really get in the way! Hanging them vertically works well provided you have a vertical space available. Unfortunately, I didn't, so yesterday's project was a horizontal rack hung near the ceiling.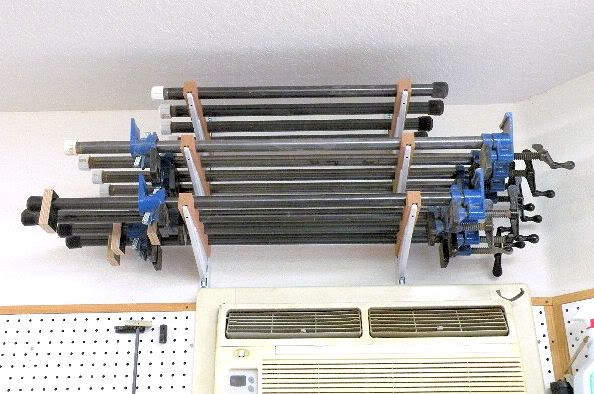 The rack's not elegant, and it's certainly not pretty – but then neither are pipe clamps. The main thing is – it works! As you see, I used short lengths of heavy duty steel wall standards and 12" brackets from H.D. The 1-1/4" holes were drilled before I cut the boards in half and grooved the bottoms to fit snugly on the brackets as shown below. Right now, only friction holds the wood in place, and I don't think it will need anything else. If it does, I'll add a screw through the hole in the bracket.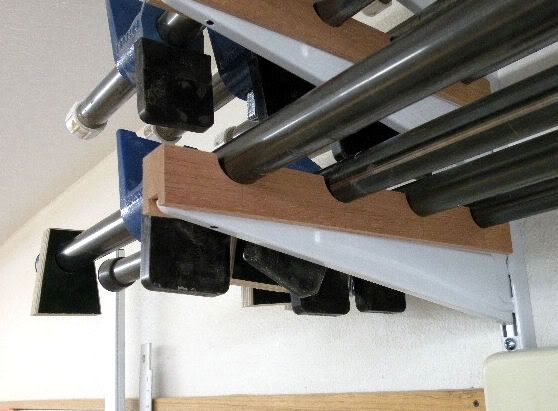 While I was taking the photos of the rack, I decided to include this last photo that shows loosely-fitted blocks I made from some scraps. I keep these on my pipe clamps, and I find them especially useful to keep the clamps from tipping when I'm clamping a narrow glue-up using a longer clamp.
-- Dave O.
---