This should prove beyond all doubt that at least one retiree (this one) has more time than sense.
I've always enjoyed having most of my tools on pegboards where I could find them. I used to find it annoying, though, when the 'hole' I wanted to use for a 'hook' was blocked by mounting strips. I tried using spacing washers made for pegboard mounting, but they didn't make the board stiff enough and it was a pain in the neck to align them with studs. That led me to come up with the following configuration for mounting strips.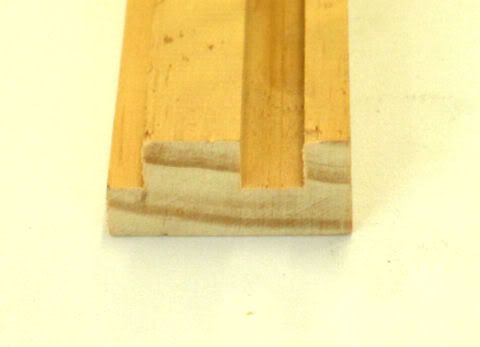 First I cut the 3/4" x 1-1/2" strips with a dado blade as shown. Then I locate the studs and use that spacing to fasten the strips vertically to the back of the pegboard using round-head screws between the pegboard holes as shown below. Then I use square drive trim screws (through the pegboard holes) and the 'U-shaped' slot to fasten the assembly to the studs. (Since strips can be used as shown or reversed, the U-shaped slot can always be over a stud on one side of the other of the round head screw.)
See! I told you – more time than sense! But at least now every single hole in the board will accept a hook, and that means in a 4' x 8' board I've re-claimed almost 400 holes. Sure, I've wasted a little time – but what the heck, I'm retired.
-- Dave O.
---