When I picked up my new (new to me) table saw, the guy threw in a dado set. I've been wanting to build a couple of the modular storage units that I saw in The Complete Small Workshop for a while, but I didn't want to go through the whole straight edge/router set up for this many dados and rabbets. So, here is my first attempt at using a dado stack on the table saw. Keep in mind that the shelves are supposed to be a little loose so that they can slide in and out or be removed.


It didn't really turn out as tight as I would have liked, but that is my fault. After setting the blades and chippers, I noticed that they were a hair over the 3/4" that I was going for, but I let my eagerness get the best of me and said screw it, just go for it. After the first pass, I was hooked! First of all, this is my first real TS and secondly, I had no idea how much fun a dado set is. I kept going and going and going.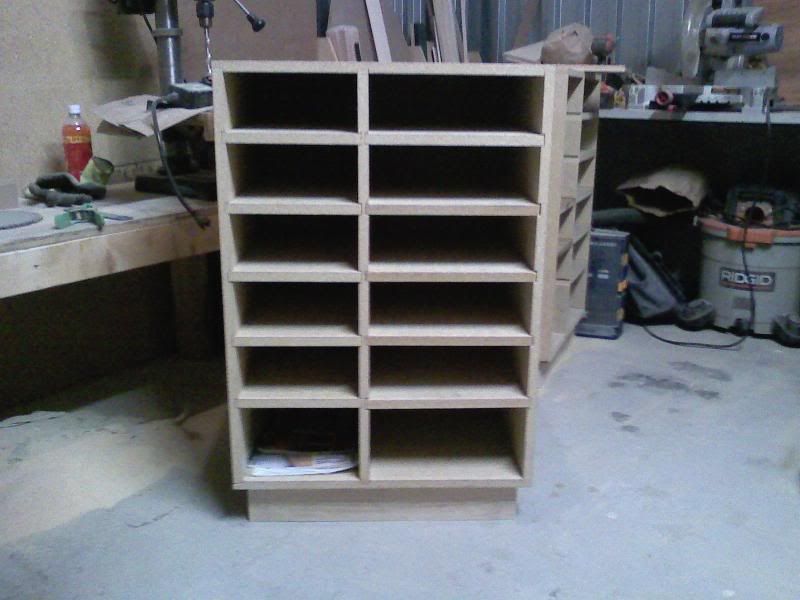 And going and going and this is what I have so far.

I am still working on customizing the shelves to fit my needs and I still have to build the top so that it can be used as a work surface. I'll post it as a project when it is complete.
CHEERS!
-- Cheers and God Bless
---