Well, I think we have everything ready for the hardware. Unfortunately, I changed my mind on the type of hardware I was going to use at the last second. Ordered some completely hidden hardware for the front gate and it won't make it here until Monday, after the long weekend. Next time I really need to get my hardware here earlier.
We have everything cut and dry fitted. All sanded and ready to be put together. I think we are going to get as much of the finishing done prior to assembly as possible. Anyone have any suggestions on that?
Finishing will consist of a few coats of water based poly and then some paste wax. Sound good?
Frame dry fit.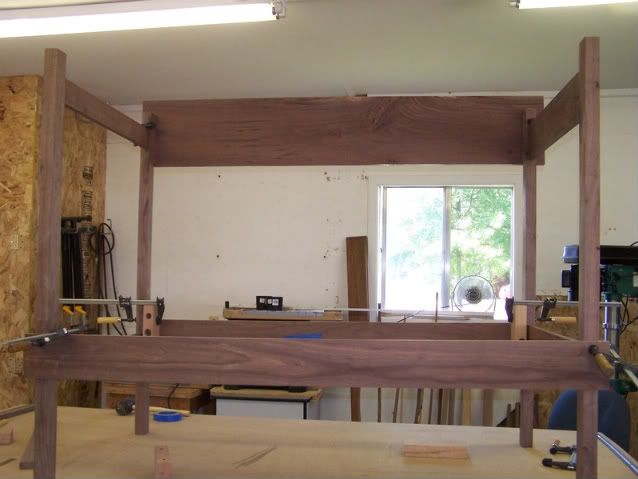 Slat installation.

-- Kevin, Wichita, Kansas
---