We went through and picked out some lumber last weekend. My dad came out and helped me get all of the pieces planed down and cut to rough size.
The Sycamore slats are cut to size, the rest is just close. Waiting for final dimensioning to give the wood some time to move if it is going to.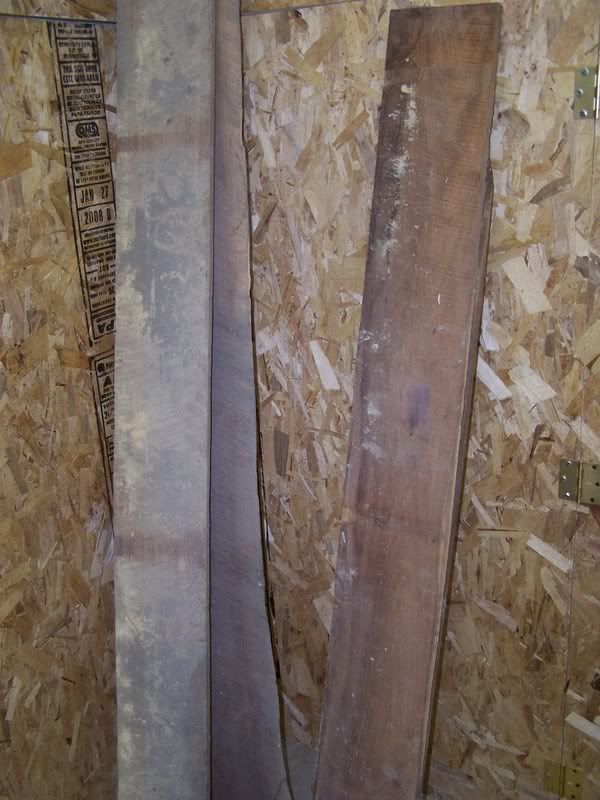 Here we are preparing it.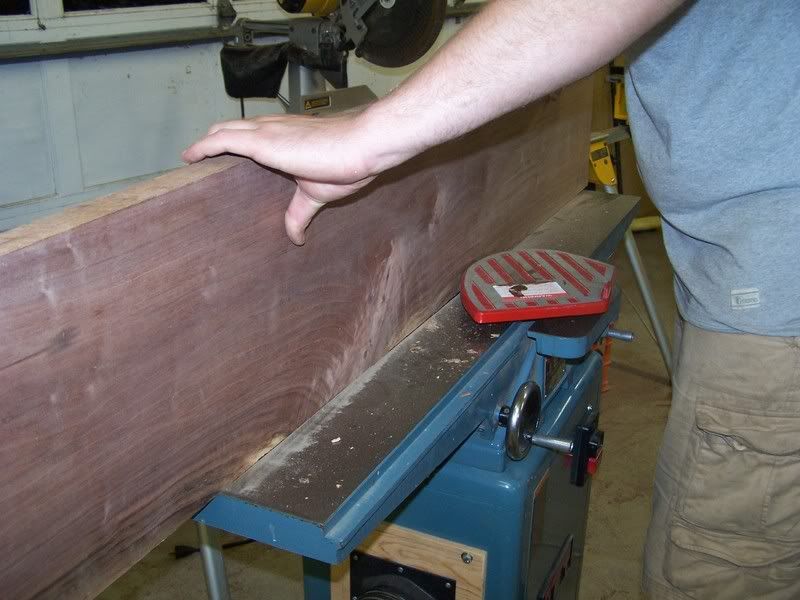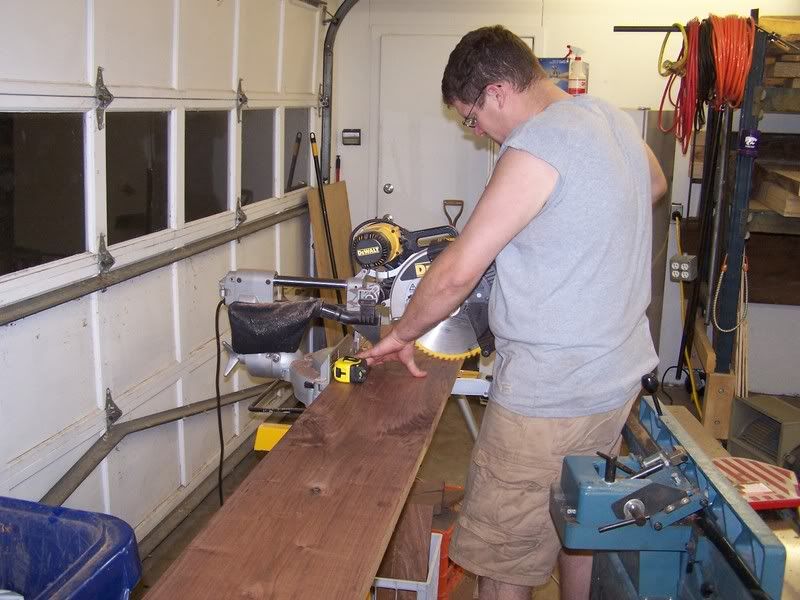 Yeah, I know, forgot my safety glasses. I've been trying to do better at this now that I have some prescription safety glasses.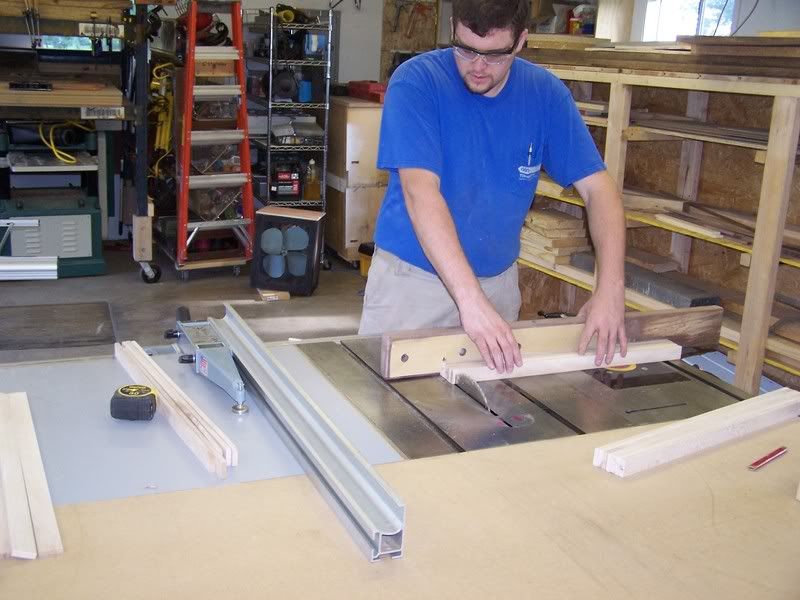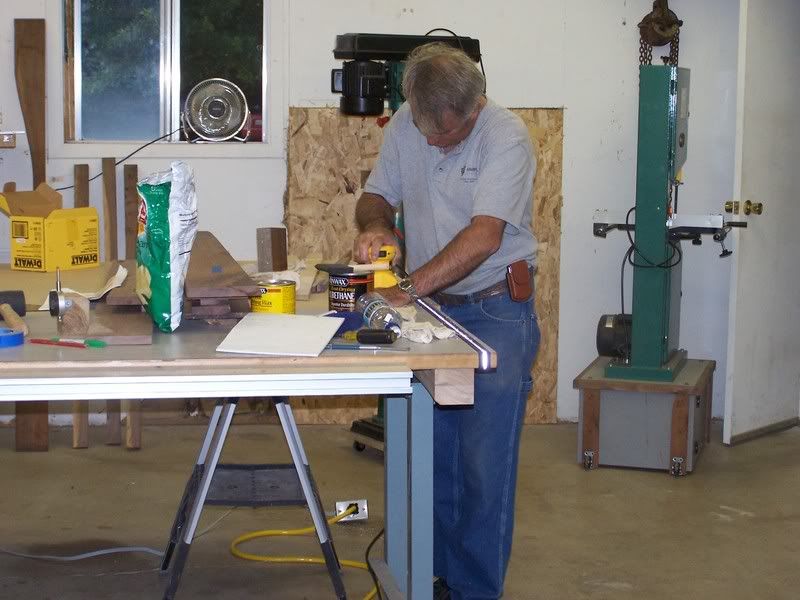 Here is the stack as it sits now.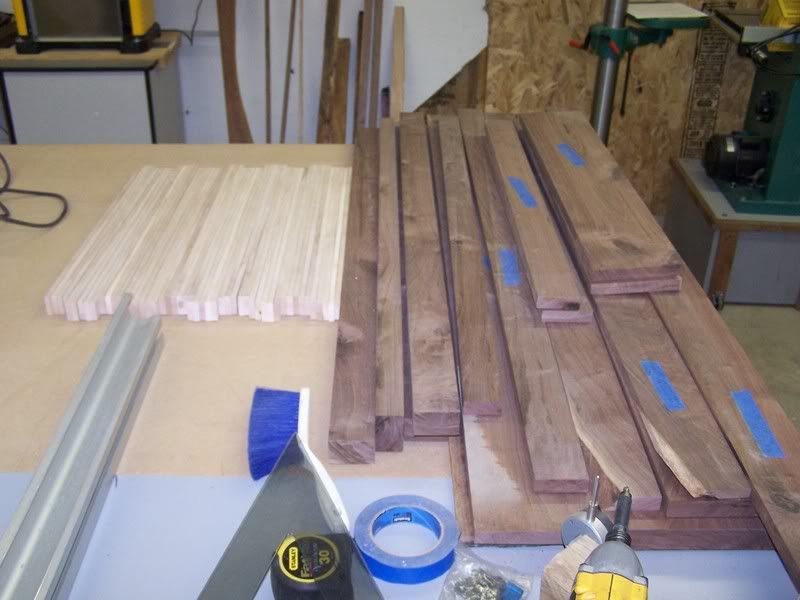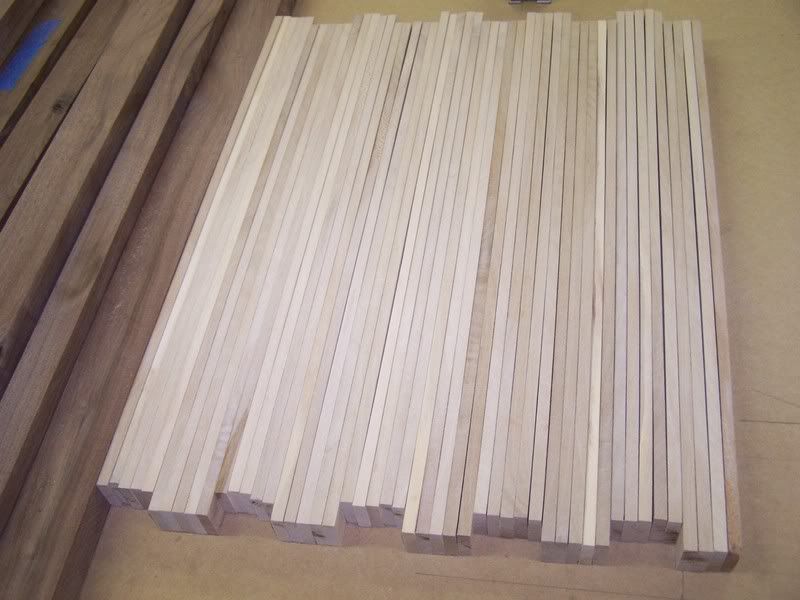 -- Kevin, Wichita, Kansas
---