Here are a few of the boards we have been able to salvage so far.
This is probably 1/3 of the Knotty Pine that is there. I will probably get half this much again and then let the building be destroyed. I just simply do not know what to do with all of it, have no good place to store it, and quite frankly do not have the time to keep going back home every weekend to work on it.
Trailer is 18' x 7'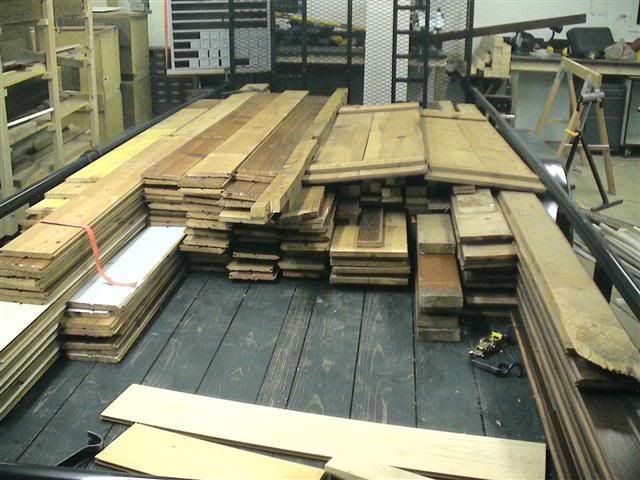 Most are 8' – 9', some 4', some 12', and some 16'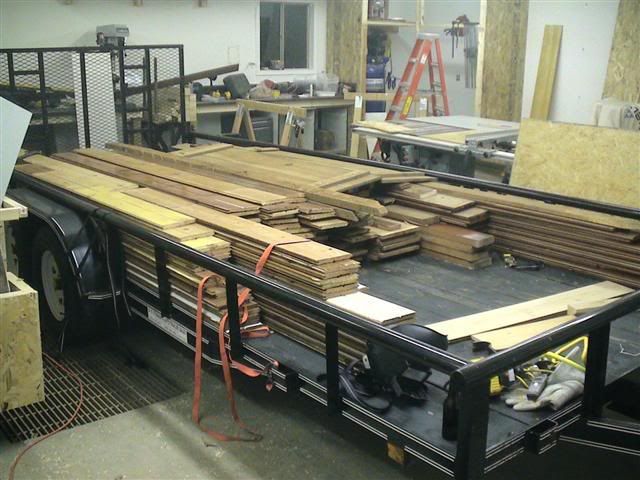 Cleaned up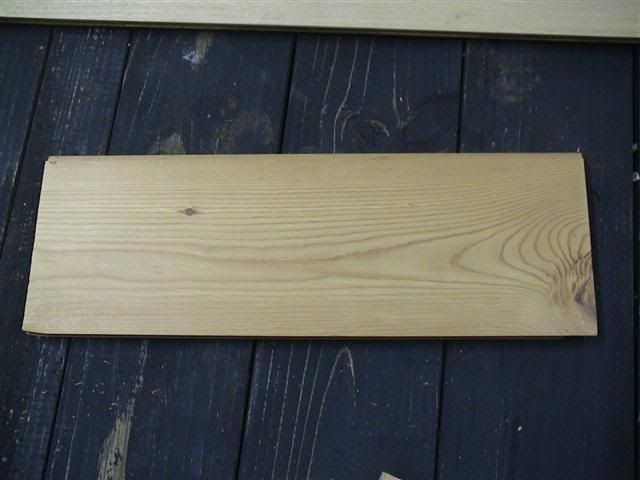 Wide boards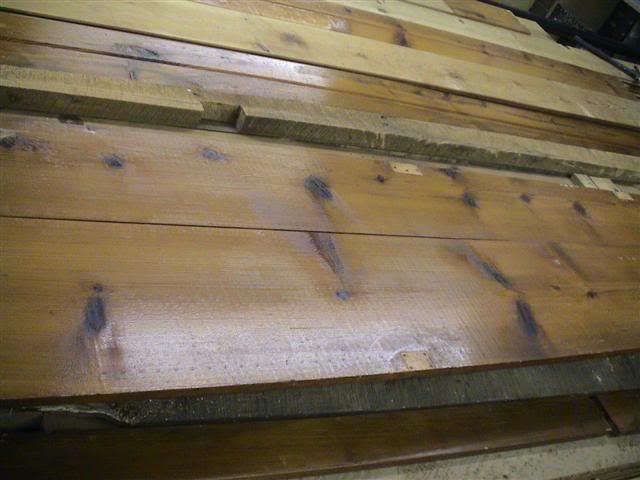 Close up.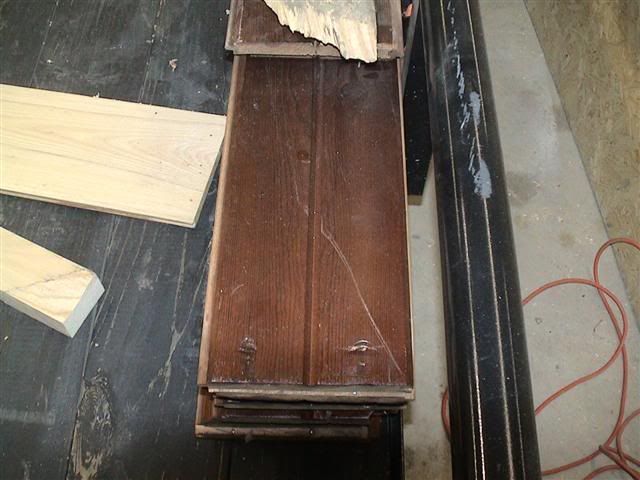 Door jambs, about 2" x 6" Pine
I also brought home a few pieces of the Ash. I am going to try and salvage as much of it as possible next weekend. Even found some 1×6's, 1×8', and 2×6's that I will try to save.
Cleaned up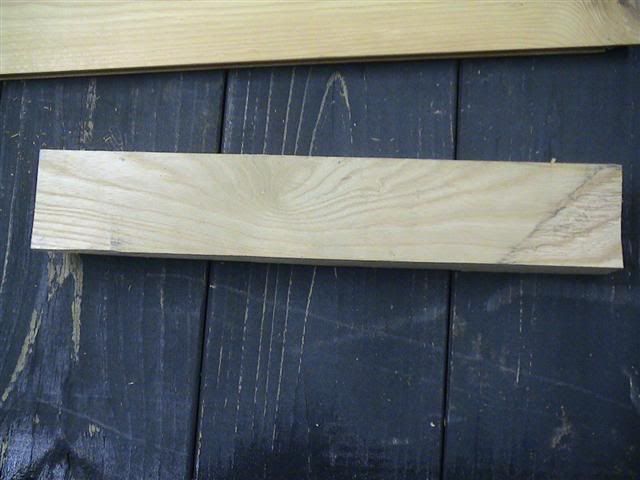 I threw this piece on the trailer just to show you what I've been storing in my Grandma's garage for the last 10 years. It is Oak. I have probably 50 pieces or more. All 8" wide and ranging from 4-6 feet long. (3/4")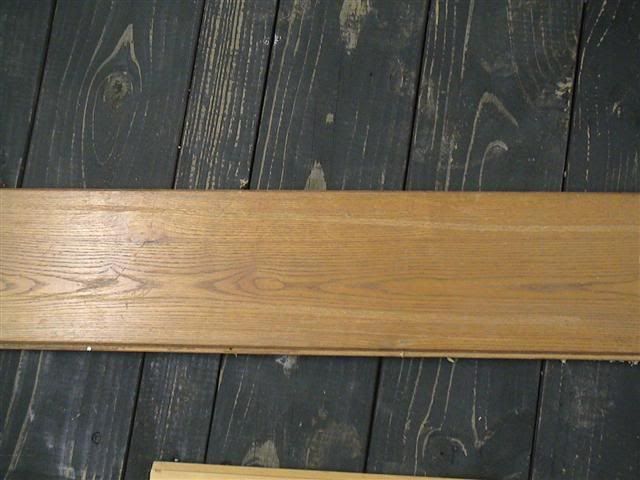 Cleaned up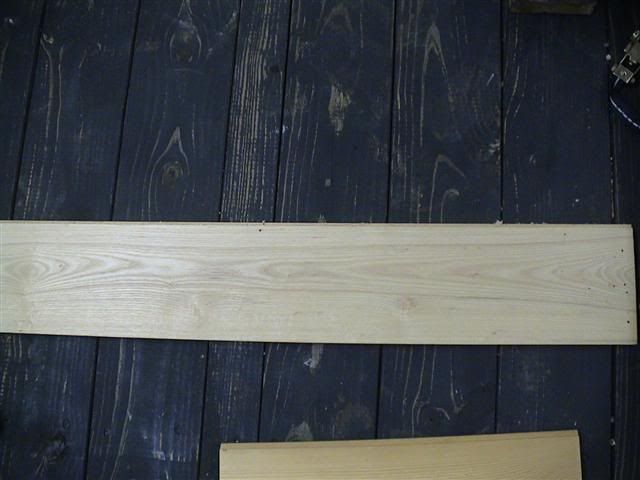 Next weekend I'll take some pictures of the house so you can see how much progress we've made.
One more thing, I have no pics yet, but rafters are all old pine 2×4s that are amazingly clear and tight grained. I may try to save some of them as well. I've never seen pine 2×4s this nice.
-- Kevin, Wichita, Kansas
---