It has taken me too long to get pictures of my shop up here and there is so many things to post that I decided to do it in a blog. I'll add a couple more as I can.
The Unisaw is not included as it is in a separate blog. http://lumberjocks.com/jocks/KevinHuber/blog/3282
The workshop can be viewed at http://lumberjocks.com/jocks/KevinHuber/workshop
I will show a few pictures of my tools and of a couple parts of the shop. My shop is going to be getting a complete make over in the next couple months. I will be asking for some help and thoughts. The shop is 28' x 32' with a bathroom in the NE corner, a large stainless steel sink along the E wall and a double garage door along the E wall. As far as I am concerned everything else in the shop is open to being redone and most of it will be. I'll be adding to my blog with some sketch up drawings as I come up with some new ideas.
Large Power Tools - Ridgid table saw, Dewalt 12" sliding compound miter saw, Grizzly 15" band saw, Craftsman Lathe & Copy Crafter, Jet jointer, Dewalt planer, Campbell Hausfeld air compressor, Delta benchtop drill press, Delta grinder, Delta dust collector, Porter Cable router on table
*Sanders *- Dewalt belt sander, Dewalt 1/4 sheet sander, Dewalt random orbital sander, Porter Cable 1/4 sheet sander
*Misc* - Porter Cable pancake air compressor and nails guns, a complete set of Dewalt cordless tools
*Old hand planes* that need a lot of work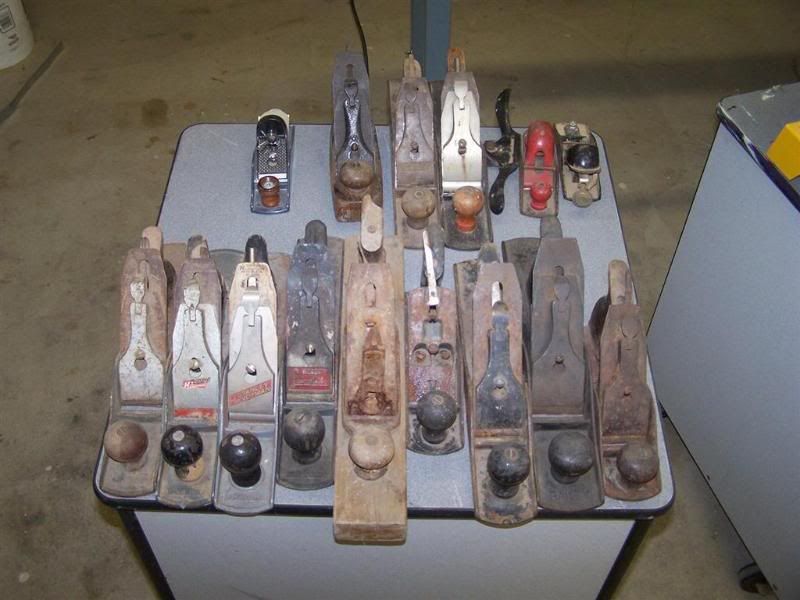 *Shop Pics*
*Storage options I have already*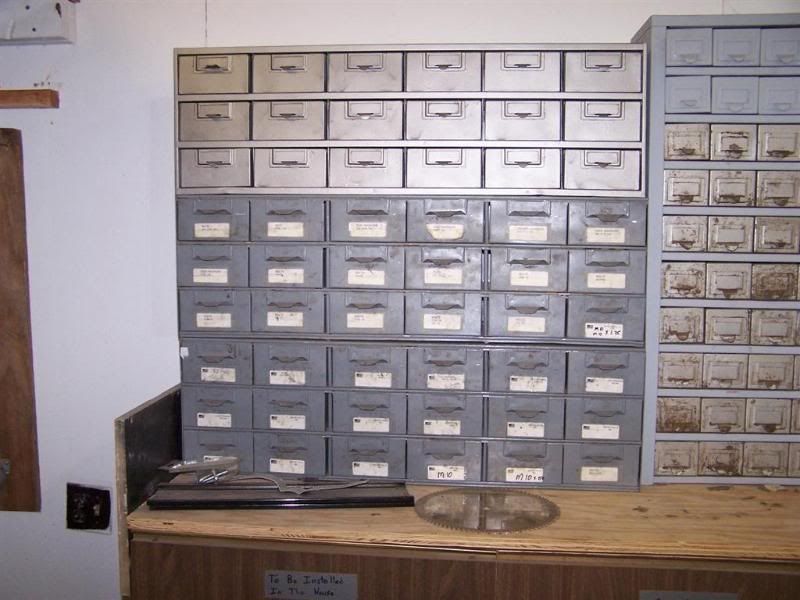 Dozen drawers like this.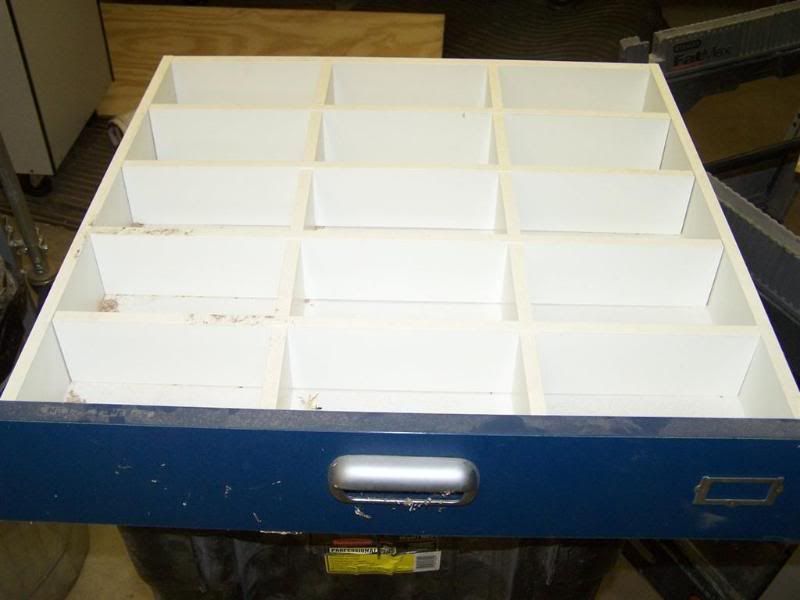 8 of these - they are awesome and were free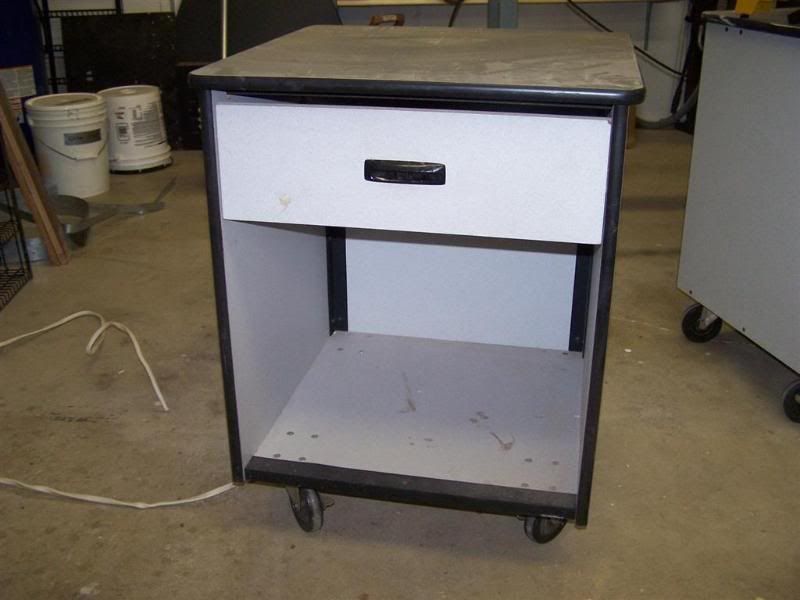 *Wood rack I made *- really rough, but I think I'll keep the design idea - it is about 16' long. check the project out at: http://lumberjocks.com/projects/4774
*Rolling lumber rack* - check out project posting of it http://lumberjocks.com/projects/4773
-- Kevin, Wichita, Kansas
---