It's been a while since I posted anything on the day bed I built for my grandaughter. I kinda got sidetracked with other things. Thought I would share some more of the parts used in the bed. This is how I did the routing on the legs. The legs themselves are self-explanatory. Basically, I glued up two pieces to create the thickness I needed. Of course, thicker lumber would obviously work, but I already had 3/4" stock, so it made more sense to use it. Sometimes you can do the glue-up faster than you can make a trip to buy something else, and why spend the money. I may be extravagant on some of my tools, but I'm not totally stupid. If I save on material, that leaves more to support funds for my tool addiction.
I made a template to make the curves with. After bandsawing close to my line, I used the same template to route the final shape. For the most part I was good at taking pictures of each step, but I missed some here. You will have to use your imagination.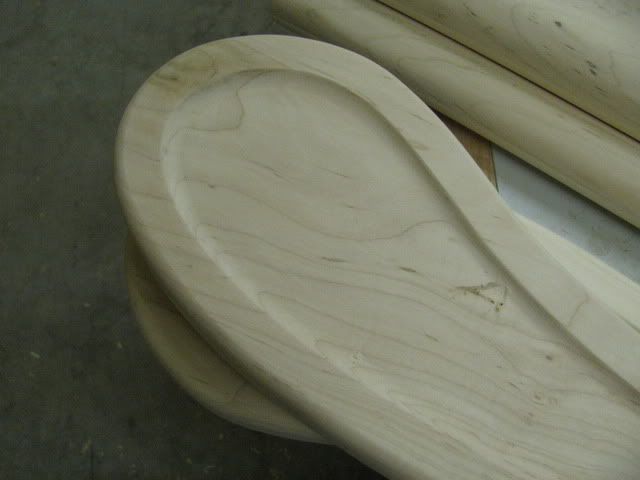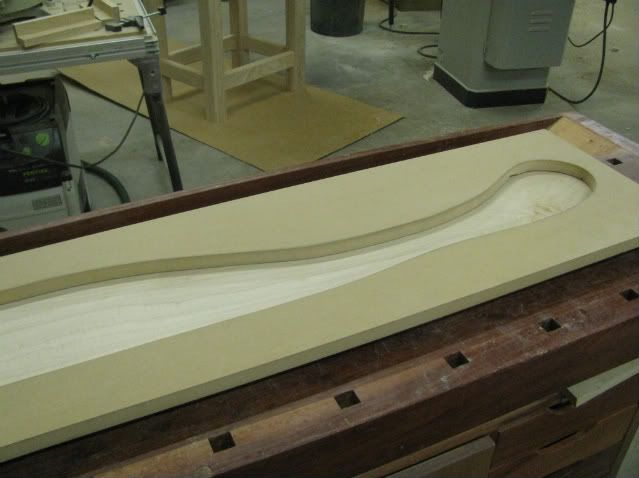 I made another template to do the inside routing. It is simpy set in from the outside edge. Then, using a round nose router bit with a template guide on a plunge router, I routed the decorative reccess.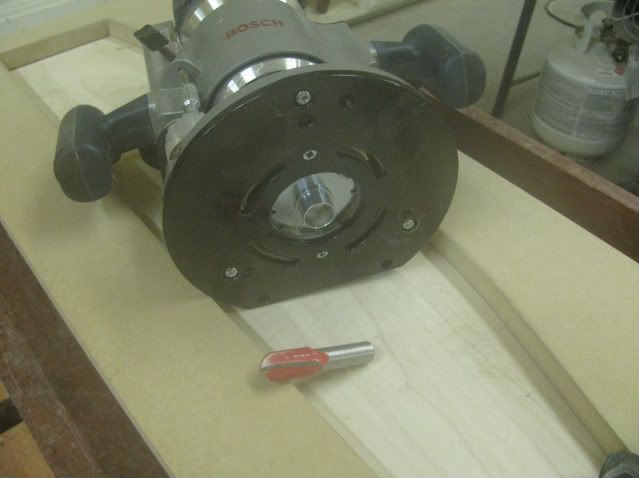 It was a bit tricky to route in the center of the pieces. The router got too far from the edges, so I placed scraps to give support to the router base in the wider parts. This is not shown in the pictures. Now, after all the difficulty doing this, I realized after getting my Torque Work Centre how easy this step could have been.
(I know—-Now a word from our sponsor)
The top rail for the back piece is pretty simple. I laid out the shape—freehand. A little jig-sawing and sanding on my Jet spindle sander, and it's ready to go.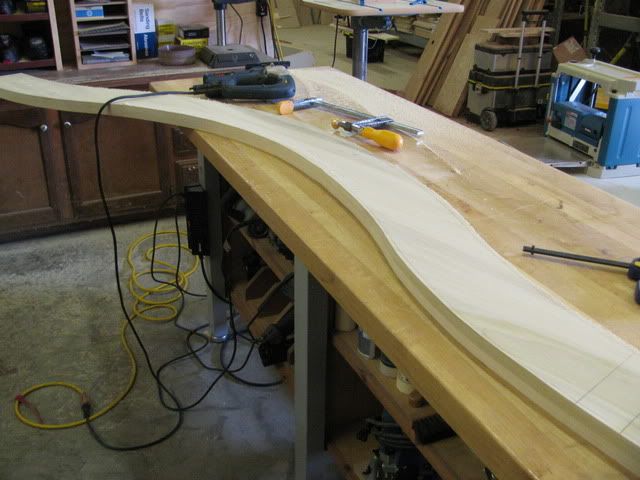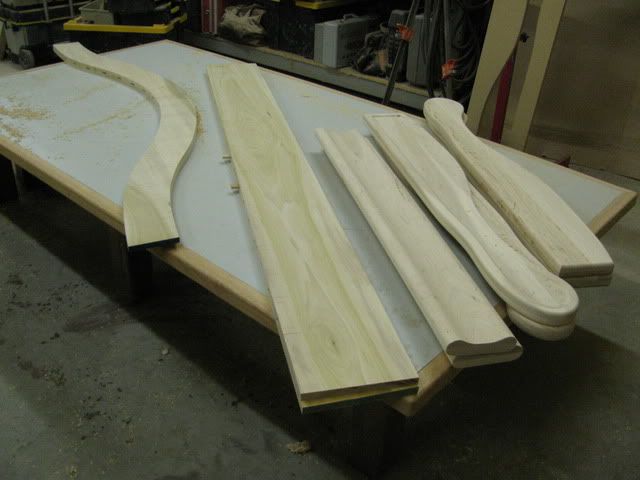 I guess that's it for now. Hopefully I didn't loose you. Any questions? Don't hesitate to ask.
-- http://shepherdtoolandsupply.com/
---