When I received my "new" plane from David, aka patron, I couldn't wait to get started on the tune up. Of course the first step was to take it apart. That proved to be a chore. The blade was very rusted, as you would expect from any old plane. That, coupled with the old finish, made everything rather stuck. I was being very cautious since I sure didn't want to damage any part, especially the wedge. After much "gentle" tapping, it finally broke loose.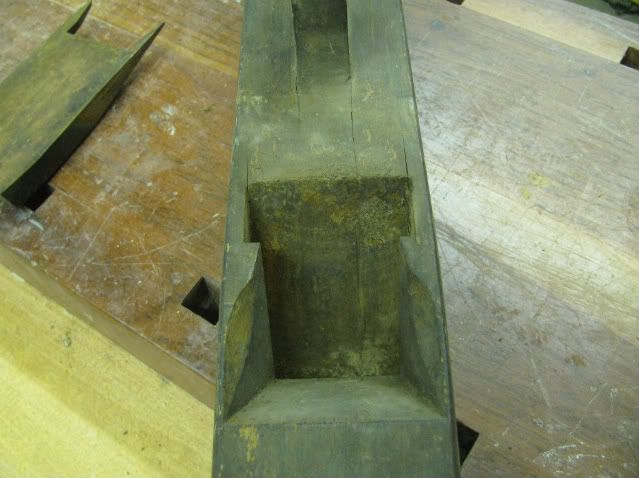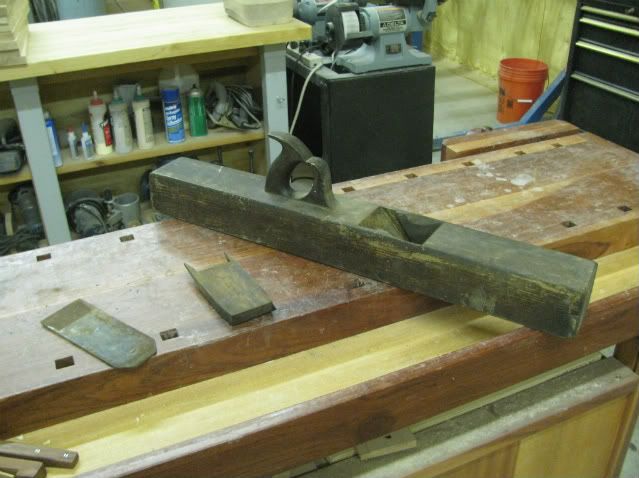 I then began to clean up the body. I chose Formby's Refinisher since I wanted to keep it as close to original as possible. This product basically disolves the finish and blends it back into the wood, rather than actually stripping it off. Or at least that's my take—-the company might explain that better. Anyway, here's the process. Wipe it on with steelwool and rub it until the old black yucky stuff begans to "go away" or disappear, or rejuvenate, or whatever the heck it does! This way, I don't destroy the patina that makes antiques look so cool.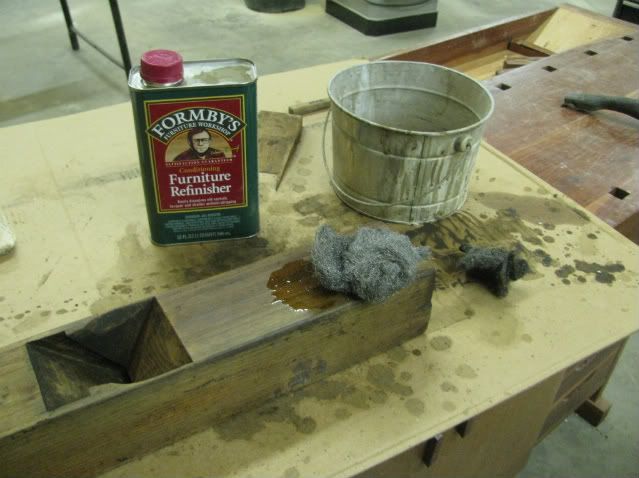 A little elbow grease and voila, just like new, or maybe like a hundred years old that sort of looks new.


This is one coat of Watco Danish Oil Finish. I'll probably put at least one more coat
Next time, I'll show the work on the iron—-Thanks for looking!
-- http://shepherdtoolandsupply.com/
---