I have been working on a bed for my first grandaughter for quite some time. Since I am finally close to finishing, I will begin a blog on that soon. In the meantime, I will share some more of my handtool journey. Up until now, I know I haven't shown a lot of practical information—I mean really, who's actually going to make their mouldings with a wooden hand plane. I showed all that because I found it fasinating to learn how things were done before we got spoiled with power tools. There is considerable satisfaction in using those planes, but I realize not everyone gets into that.
So, Let's see if we can show some practical applications for hand tools. In making the curved top for the back piece, I had a major blow-out from the router. Well, actually, I had two!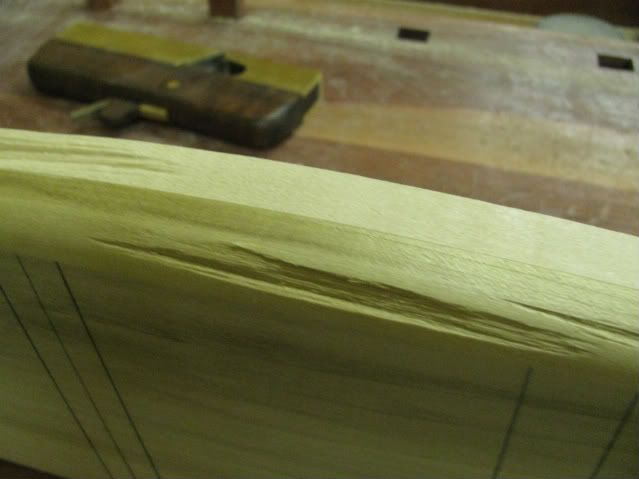 I needed to glue a piece in, but I had to square it up first. Out came my shoulder plane. It's good for more than trimming rabbets. I just held it as straight as possible to get started. I didn't really matter so much where I cut, I just needed a straight 90 degree notch to glue the repair piece into.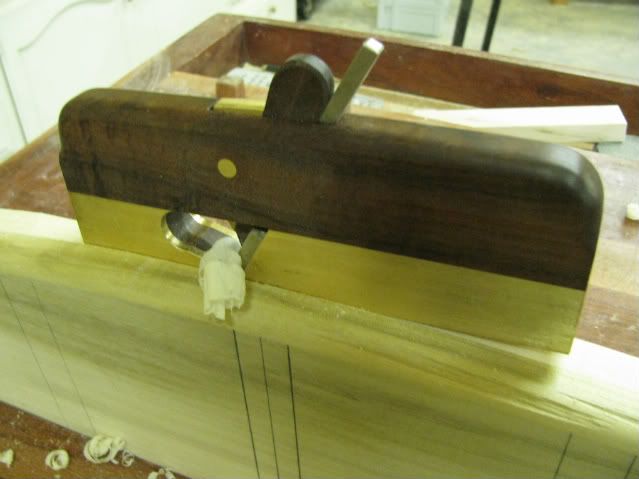 I put in this picture to show the importance of a work bench with vices. I spent an amazing number of years in my career not having one. I just made do with make-shift tables or whatever was available. The more you get into hand tool work, the more you realize the bench is probably the most important tool you have. I would never go back to the way I used to do things. This one came from Garrett-Wade about nine years ago.
At the time it was not terribly expensive, and has served me well. However, being on LJs has made me want to build a new, bigger one very badly. I have to get some other projects out of the way, and someday I'll really do that.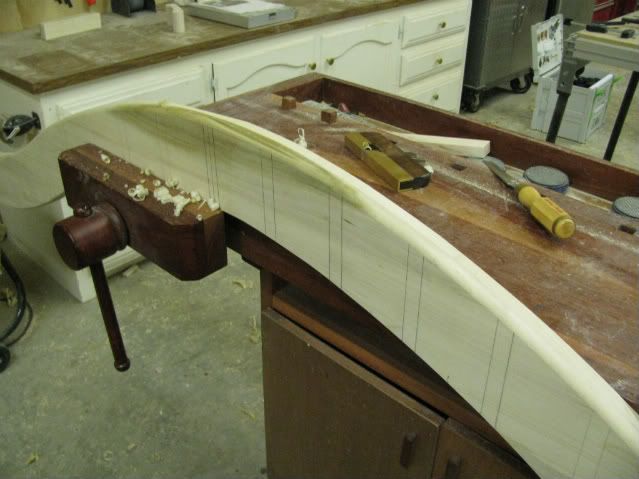 This is the piece cleaned up, ready for the repair piece to be glued in.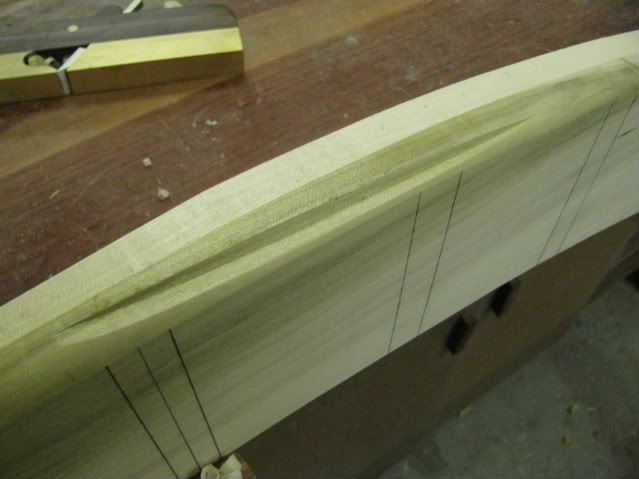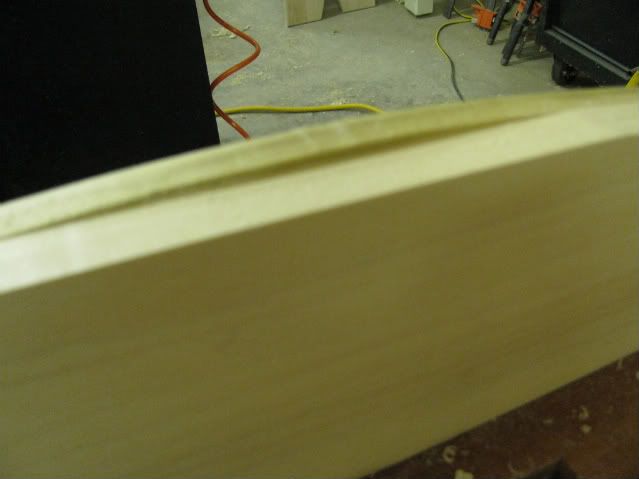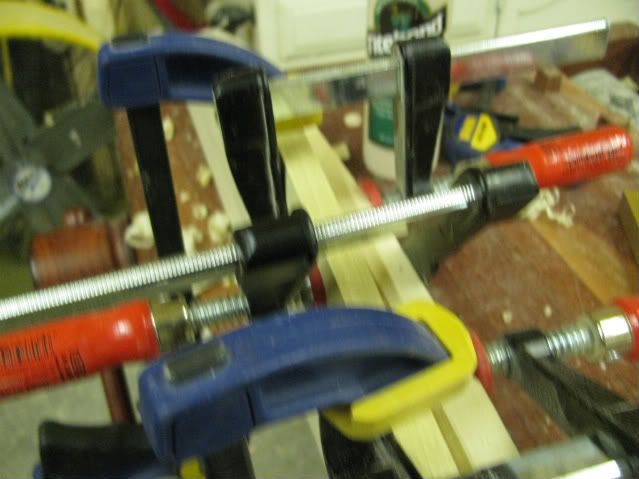 Since I had originally used a bearing bit with a template to route the curve, I simply rerouted to clean it up.
Finished up with a spoke shave (sorry, forgot to get a picture—I think it was past my bed-time) and there you have it.
Like I said from the beginning, with me it's not hand tools versus power tools, it's using them in harmony to get the desired result. I could have clamped on a sraight edge, set up a router and routed the same thing. Don't you think it's easier—and quicker to do it this way. When you begin to think outside the power tool box, suddenly work can actually becomes more efficient instead of less, and I get to use the wonderfull gifts my lovely wife gives me.
That's it for now. If you're still interested, I share more later.
Kent
-- http://shepherdtoolandsupply.com/
---