Last Friday we had a customer appreciation event at my tool store here in Lubbock. We asked some of our regular customers to bring some projects to share with everyone. Of course, we then bribed people to come with the promise of food. (Works everytime) We tried to offer some good ideas for gifts for the holidays. Wish all you Lumberjocks could have been here.—-Yeah really—wouldn't that have been grand for business. Imagine over 13,000 warm bodies buying tools in one day. Wow! I think I'm going to faint just from the shear excitment of that thought. I am always promoting lumberjocks here in the store. I even loaded the site on my lap-top so I could show people the site and encourage them to check it out.
Thought I'd share the pictures.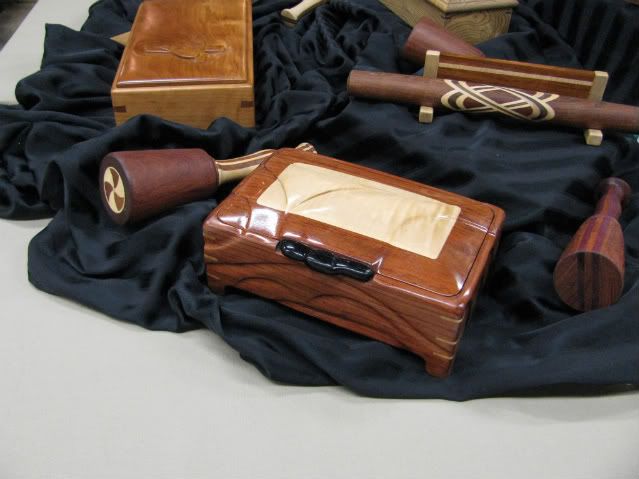 Does this look familiar———Andy? One of our customers did it after reading Andy's tutorial. He's not a member yet but I'm working on him.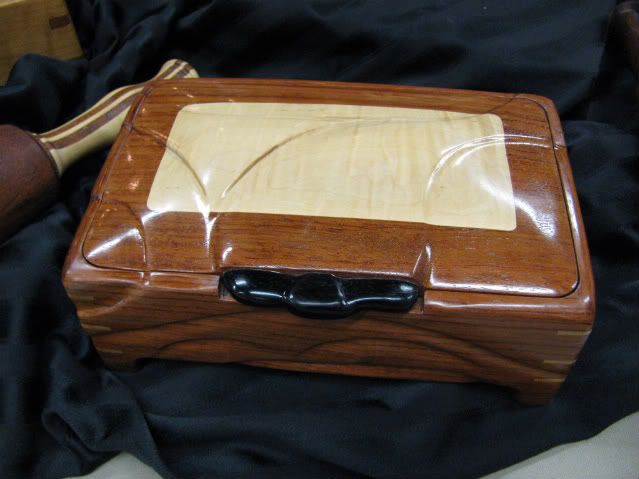 And lew, have you seen this before? (done by the same guy)


And more!!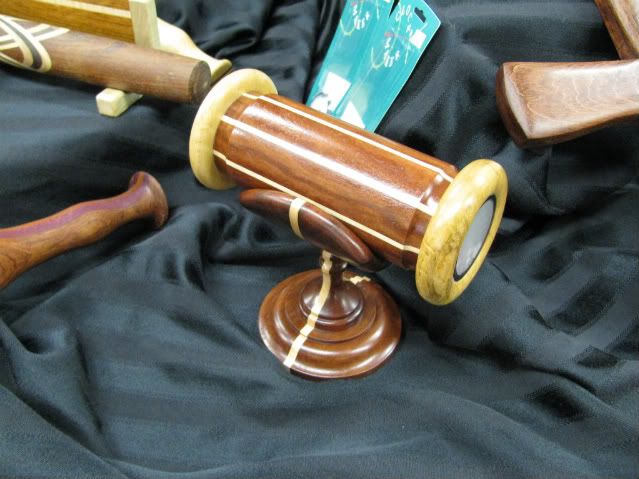 My wife designed and built this Christmas light box—-of course she had a GREAT teacher (you may laugh now


And of course, the real reason anyone came.


We couldn't stop without blatant shameless promotion of a product. (I know it's wrong but hey, everyone else seems to do it)


Thanks for looking. I know there's a lot of pictures, but it was hard to quit.
-- http://shepherdtoolandsupply.com/
---