So, by now you're asking—Mallet, what mallet? Really, there is a mallet. Amazing, I could spend 4 sessions showing you how to make a little 2" disk. The good news is, that was the Hard Part. I'm assuming if you're going to actually make this project, you already have a lathe and know how to use it. If you depend on me to teach you to turn, we're both in trouble. My experience is rather limited in this area.. That said, you'll see how basic this part really is.
And now Ladies and Gentleman—-The Mallet!
First, glue up your stock, unless you choose to use a solid piece, which is certainly OK. Again, I had Bubinga left over from a job that was 7/8" thick. I ripped it about 3 1/2", about 6" long or so. These measurments can vary according to the size you want your mallet. The handle was about 12" long which leaves plenty to trim. The handle layout can be anything you choose. Be creative.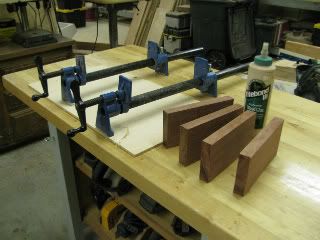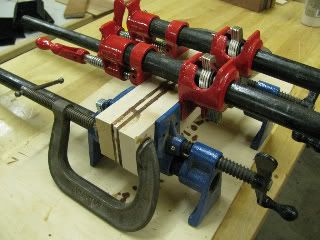 Turn the handle to your liking. Leave a tenon about 2" long and 1" in diameter to glue into the head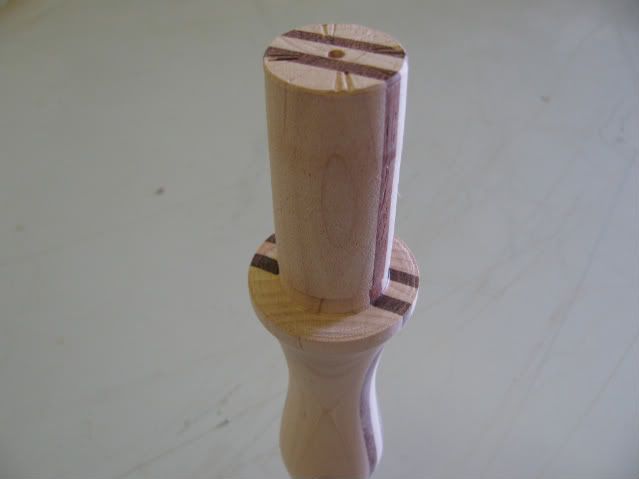 Use standard procedures for turning the head. Mine is 3" at the large end. Be sure and coordinate the head with the handle so everything flows.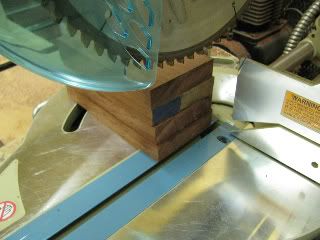 Drill for the medallion before turning. I found when drilling the hole in the end for the handle, it works much better to start with a smaller hole (3/4" works). work your way up through several sizes. I discovered you can't drill a 2 1/8" hole in the end grain of Bubinga. Obviously, drill the depth of the thickness of your medallion.
My band saw fence worked well for clamping the head for drilling. See it under my projects.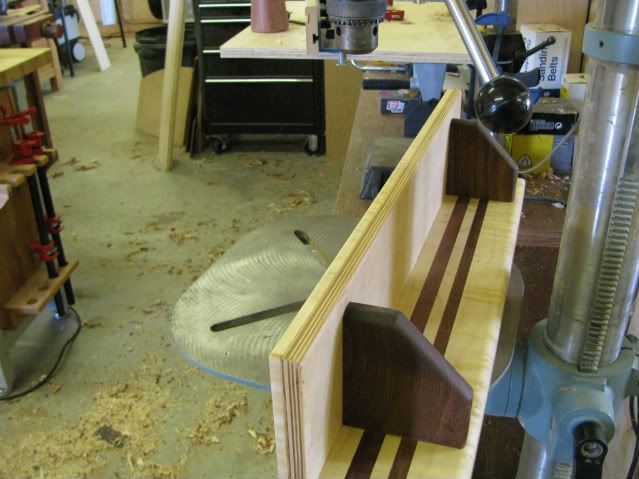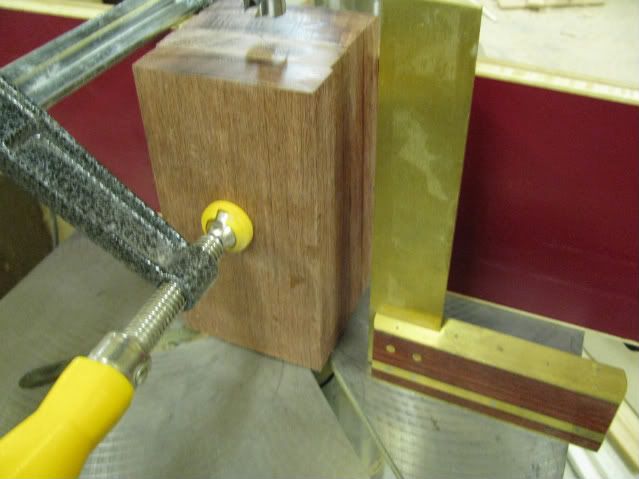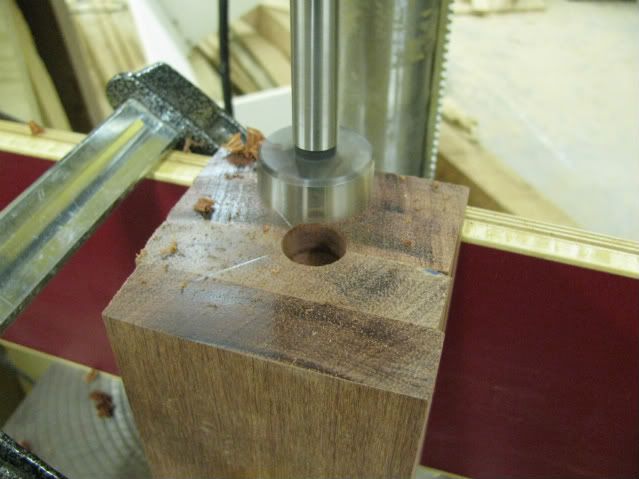 Turn to desired size and shape.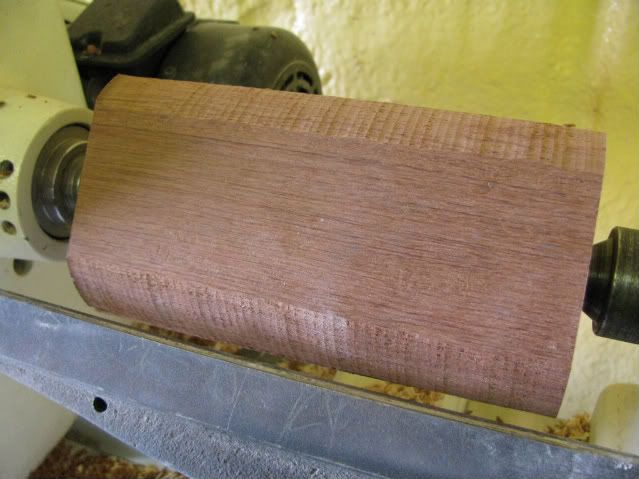 Drill the other end to accept the tenon on the handle. Be carefull turning the tenon to insure a tight fit.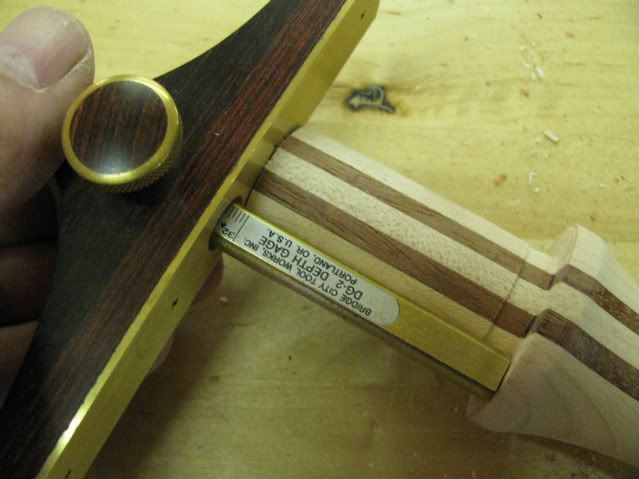 Glue pieces together. You can glue the medallion at the same time.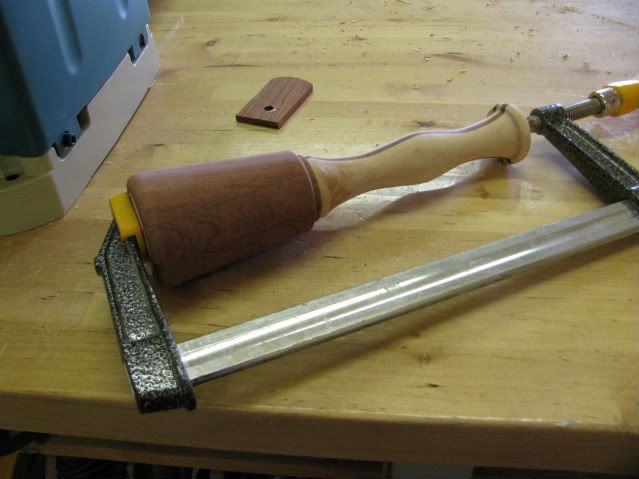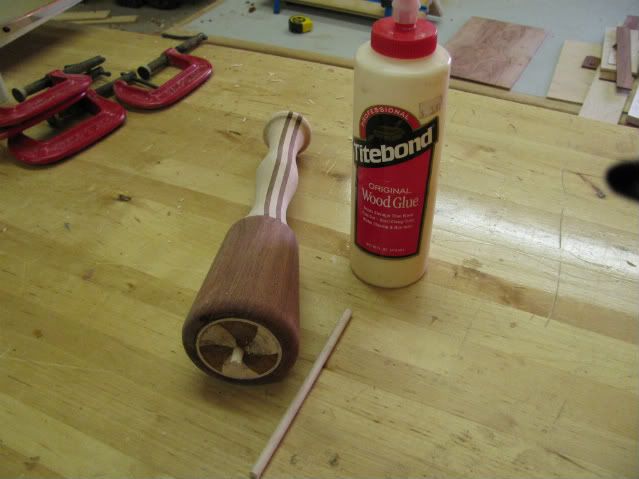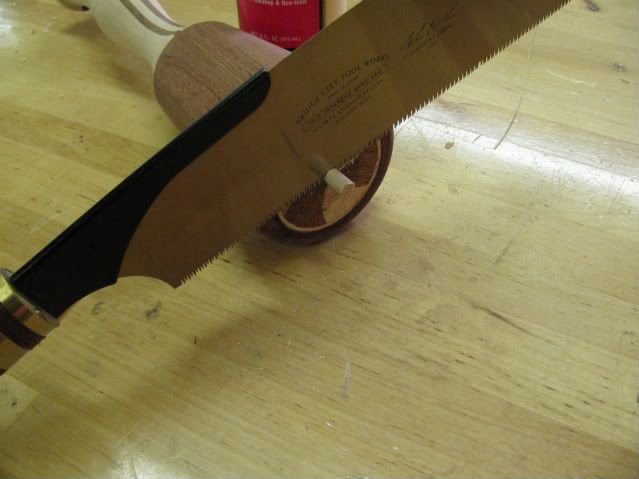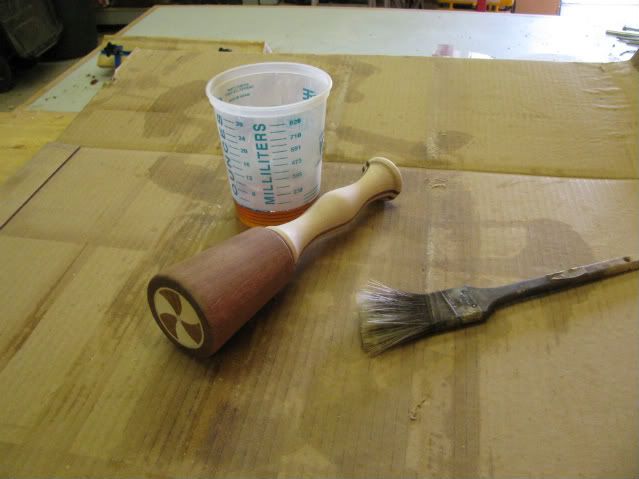 Clean up everything and finish. I used Watco Danish Oil—3 coats. Follow label directions. Finish off with a coat of paste wax. and YOU ARE DONE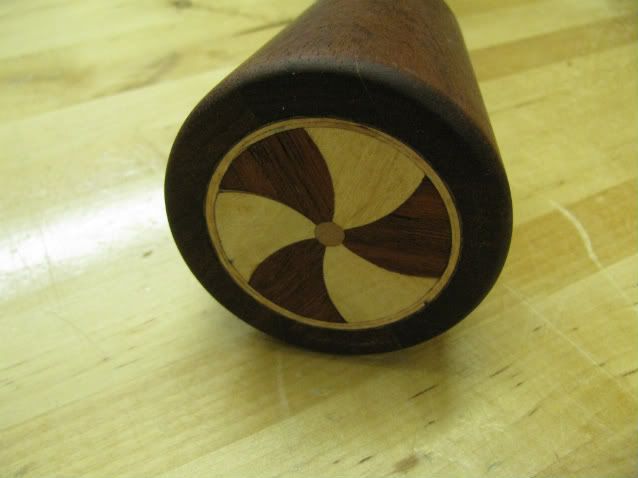 I thank you for taking the time to check out my first blog on how to do something. I know the last part rushed through the steps. I didn't want to totally bore those of you who know way more about turning than I do. If you need any clarification on any part———just ask.
-- http://shepherdtoolandsupply.com/
---