I have been using a Japanese pullsaw for a while and have decided to come back to the western style saw. I picked up this saw online for $30 from an antique dealer. It's a Disston backsaw from 1917-1918 and is in great shape (no pitting, and straight blade) and is all original except for one of the sawnuts. The teeth were bad and all over the place so I ground them off and am getting ready to try my hand at cutting new ones as soon as the files and saw set arive.
Not being able to leave well enough alone I am making a new handle out of some choice curly bubinga and have ordered a new set of sawnuts. The handle was a lot of fun to make, and was finished with BLO then a few coats of amber shellac, followed by my home made beeswax polish. If all goes well with the rebuild, I might try my hand at building a few saws from scratch.
Here is the saw as it was shown on the website I bought it from.

Here it is with the teeth ground off, and the sawnuts polished.

Here is the new handle.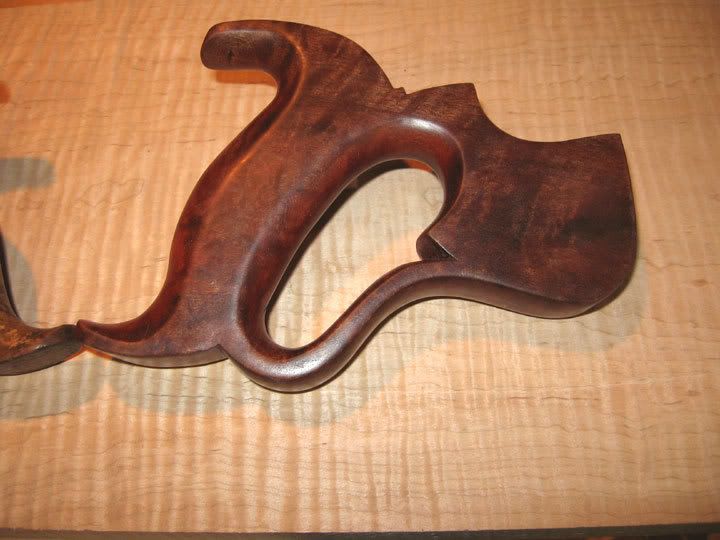 -- Julian, Park Forest, IL
---