I just recievede my new Comprotec moisture meter today and went right out to the kiln to try it out. This is my first moisture meter and I have to say that it seems very well built, especially for only costing around $70. It's also made in Canada and has a three year warranty, and not made in China, which was another great feature…..... So back to the load in the kiln. All of the 4/4 boards are between 7-9%, with the 5/4 at 14%, and the thicker boards around 20%. So after around 100 days in the cold midwest winter the solar kiln has done its job. The 4/4 boards have virtually no end checks or warp/twist. I tried ripping a board to see if it would bind the blade due to internal stress and there was none.
I planed down a test piece and tried out three finishes; tung oil, shellac, and linseed oil. The coloring in the wood is great. Now its time to get to work on making furniture out of it!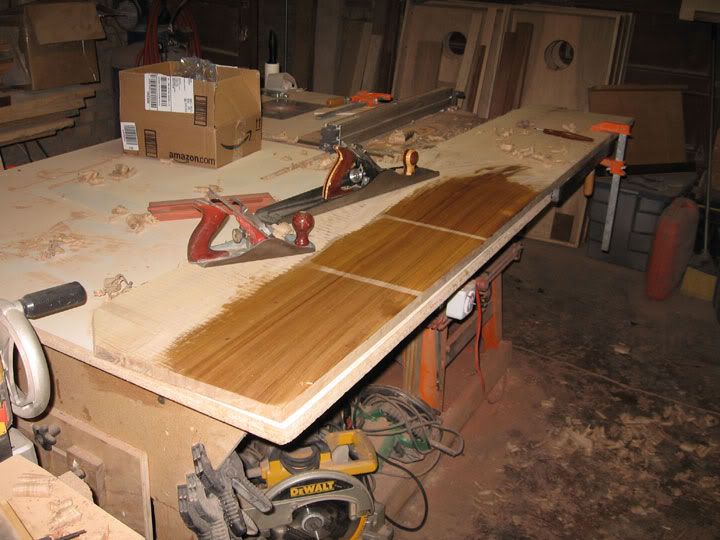 Tung oil

Shellac

Linseed oil

Now to look onto the next load to go in. I will be cutting down a pesky silver maple in my front yard due to it destroying my sidewalk, driveway, AND sewer pipe. I am hoping to get 300 or more board feet out of it, which will be more than enough to build a new dining room table and chairs.
-- Julian, Park Forest, IL
---