The next items I will begin building for the fundraising auction will be soap dishes.
Jordan and his wife have generously donated some of the their soaps for the cause. Thanks Jordan!
So, I will be pairing up some of the soap with its own soap dish. Some of the other soaps will be sold as standalone items, with those proceeds adding to the bottom line of the fundraiser.
During a visit to the lumber supply store a while back, I found some red oak trim in the scrap bin. Not knowing what in the world I was going to do with it at the time, I gladly scooped it up. I thought maybe I could build a little box, or maybe just use them for testing out different finishes.
Now I know they are destined to be soap dishes. I'm simply going to glue on some strips of the pink lyptus on the ends to stay with the theme I've established… Pink at Heart.
I currently only have 3-pieces of trim that are suitable for these soap dishes. They have a different pattern on each side. Here's a picture showing both sides: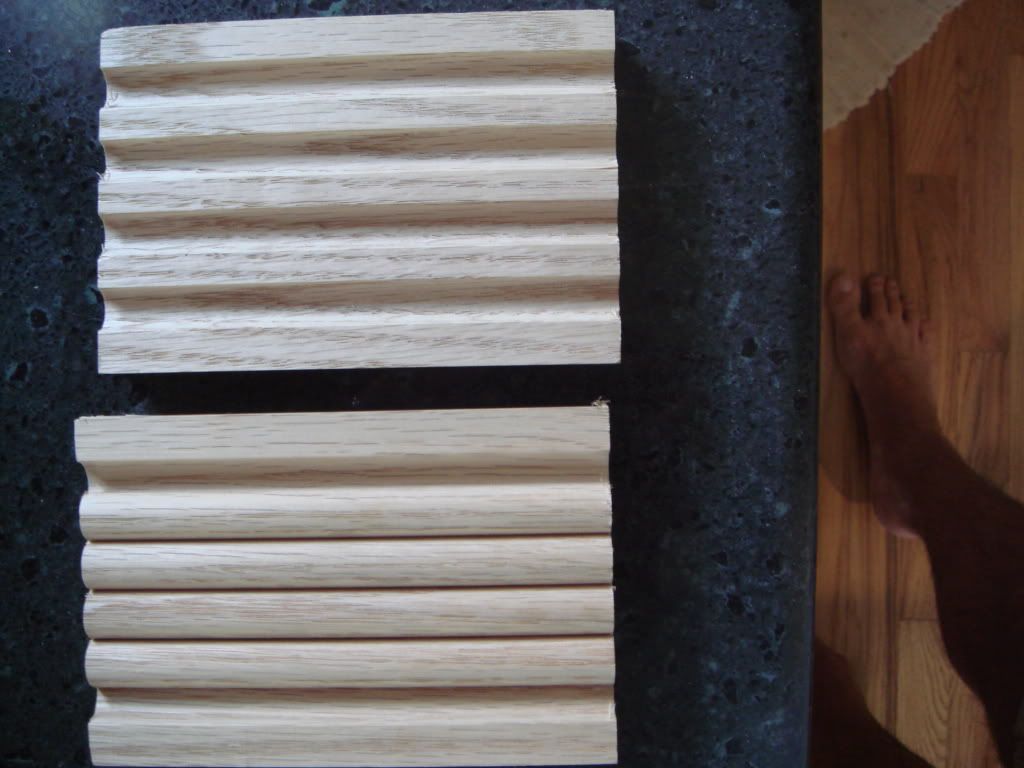 So, to beef up the stock, I'm going to cut various species into little blocks, then simply add dado grooves down the center, following the grain orientation.
I might also experiment with cutting fairly thin strips of hard maple and walnut, or pink lyptus, as they're differing thickness. Then if I glue up the thin strips, the grooves will come with the glue-up. The hard maple is 5/4 and the walnut and lyptus are 4/4. That might work nicely and lend some nice interesting contrast to the dishes.
Maybe I'll make a few of both kinds? The first would obviously be faster and easier, but the second one might be more visually appealing.
What do you think?
-- Jonathan, Denver, CO "Constructive criticism is welcome and valued as it gives me new perspectives and helps me to advance as a woodworker."
---