Greetings all. I assembled the base this week and took a couple pic's. I haven't put the top on yet, just sat the boards there to get an idea how it'd look.
I was originally going to make loose tenons for the leg to apron joints on this table, but with the twist I had in the aprons, there was really no way to use any serious joinery here, at least with my skill set. I really didn't want to remove the material needed to correct the twist, so instead I decided to use pocket holes. I know, I know, not recommended for a table, but the aprons are wide enough that I could fit four screws per joint. I used glue, plus corner brackets bolted into the legs. I also ran a 1×4 stretcher across the middle, to act as blocking and spread the load, not to mention support for the middle of the top.
I do have a bit of a problem right now, though. Somewhere along the way I made a miscalculation and the overhang of the sides is a little more than the ends. I'm not happy with that, so… I could make the top a little narrower, but I think what I'm going to attempt first is to make "faux" breadboard ends. I'll put one pocket per end of each board, directly in the center, hopefully avoiding movement issues down the road. We'll see, I guess.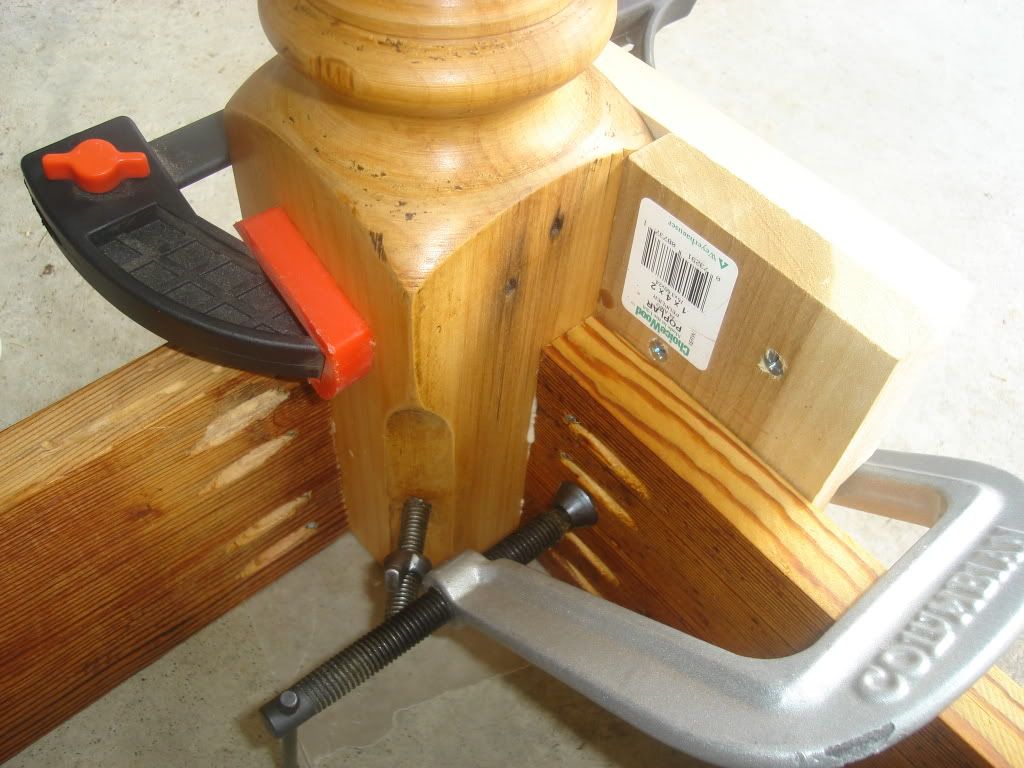 ---