I recently picked up a couple pf new saws from a 'Car Boot' sale for £2.00, £1.00 each

The big one is a 'no-name' 24" rip tooth 5ppi. It is surprisingly free of rust and no pitting. It is also straight.
The Tenon Saw is a 'Brass Backed' Spear & Jackson 12", 16ppi, fitted with the patented 'Non Break Handle'. This is the second S&J I have with this kind of handle. Basically it has a rod running through the handle grip. I've no idea how successful this handle was, but it was more than likely a sales gimmick?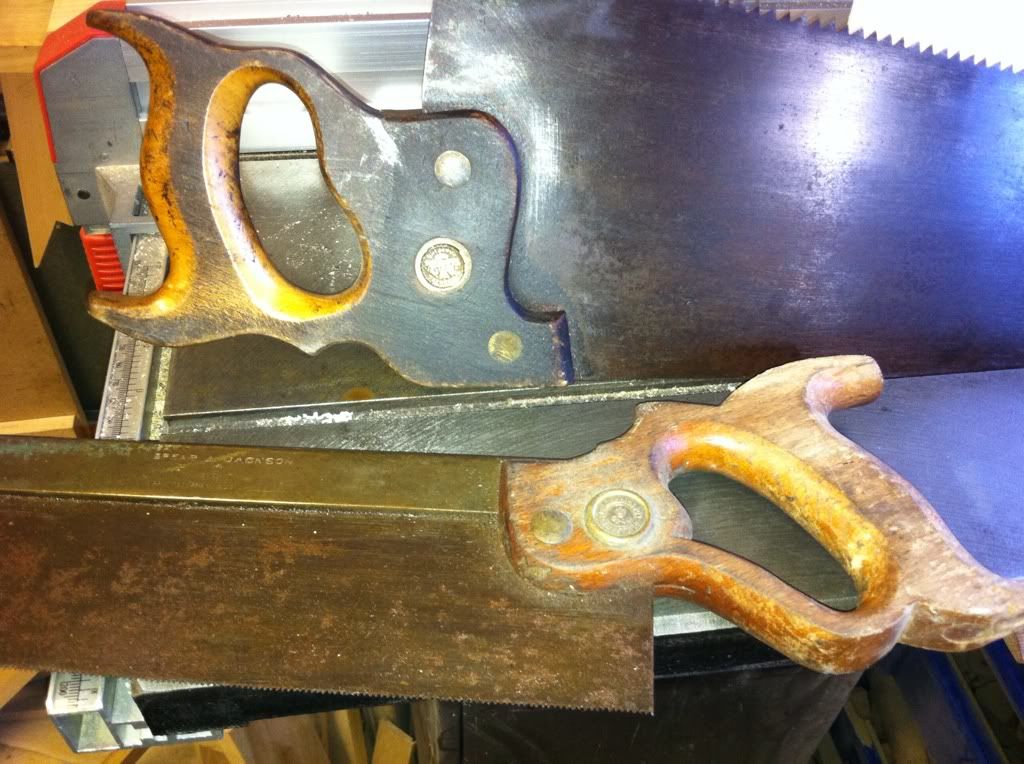 And here we go with the refurbishment of this handle-

-- Gossamer shavings just floating around the back yard….-Bandit
---