Hi folks
I recently acquired a cheap 14" Brass Backed Tenon Saw off eBay. A non descript saw marked Thos. Bloor, Leicester.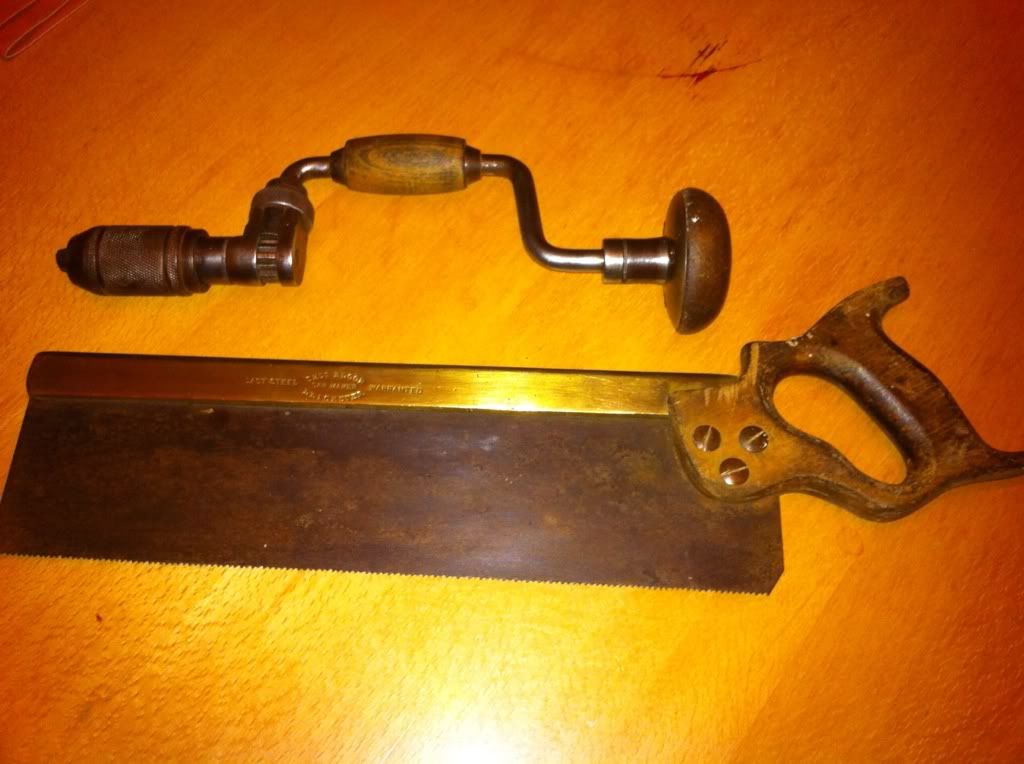 The handle was comfortable enough, but I thought why not do a 'Brit job' on it?
So out came the thick black permanent marker. ( not the best idea with hindsight) and on with the design details.
I basically wanted it to look more traditional, with the vintage details. (see Brits Saw Talk blog) like the one I already have.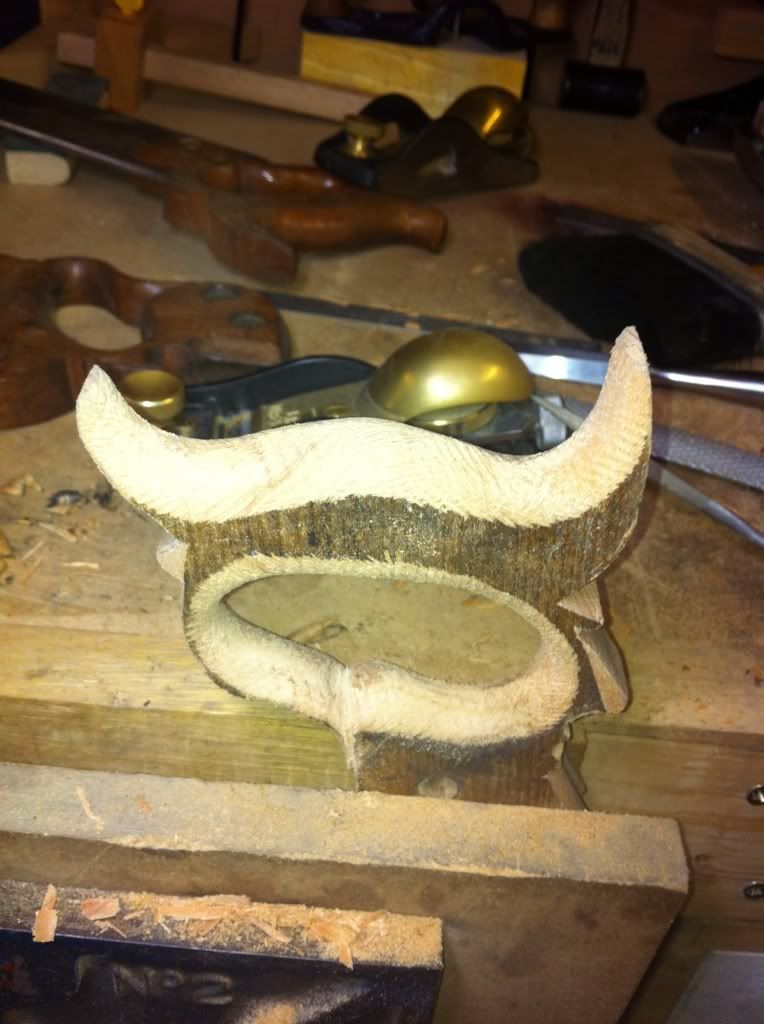 Some of the design work is self indulgent, but hey, nobody is gonna see it anyway.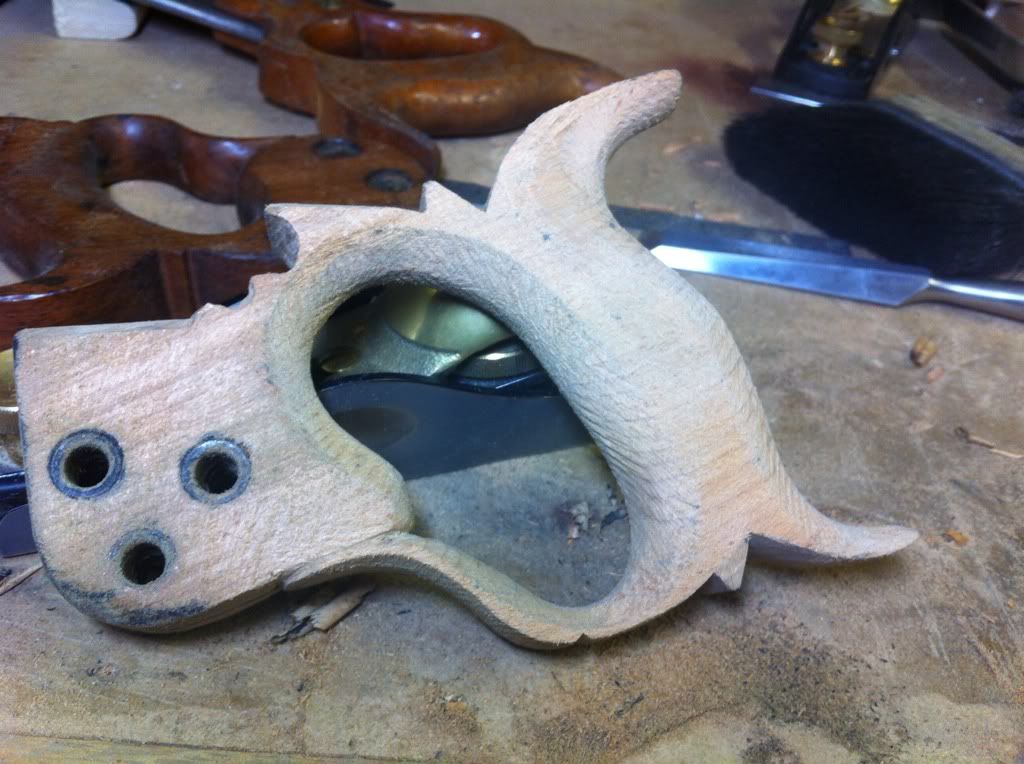 There is something quite satisfying in using a rasp to re-shape handles.
Now it needs a few more tweaks and the rasp marks filed out then break out the abrasive papers.
Thanks for taking a look.
Cheers
John.
-- Gossamer shavings just floating around the back yard….-Bandit
---