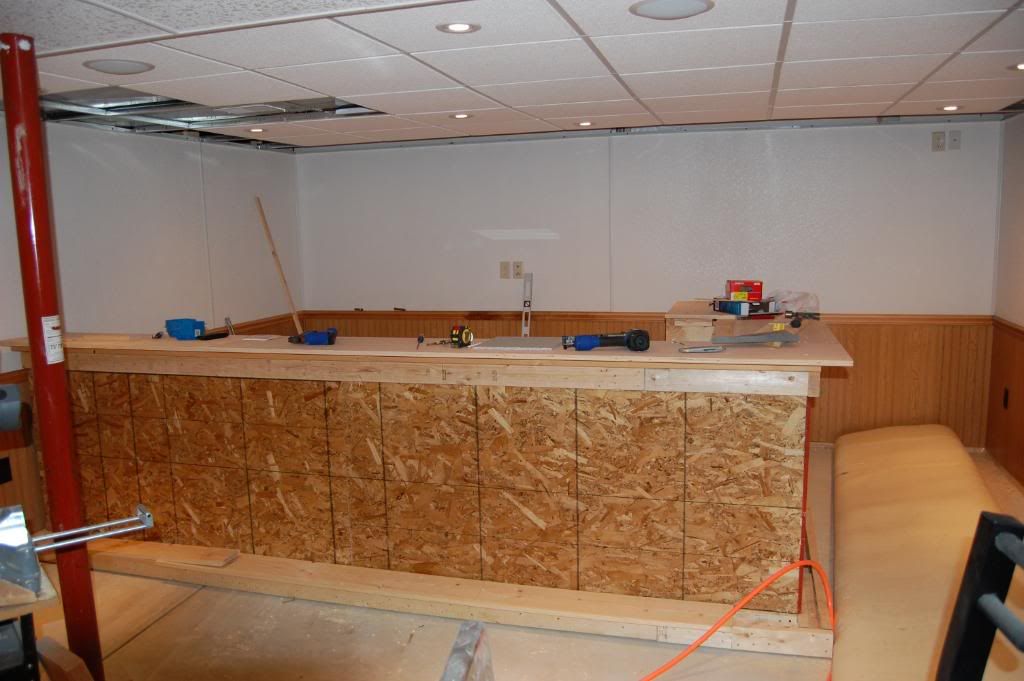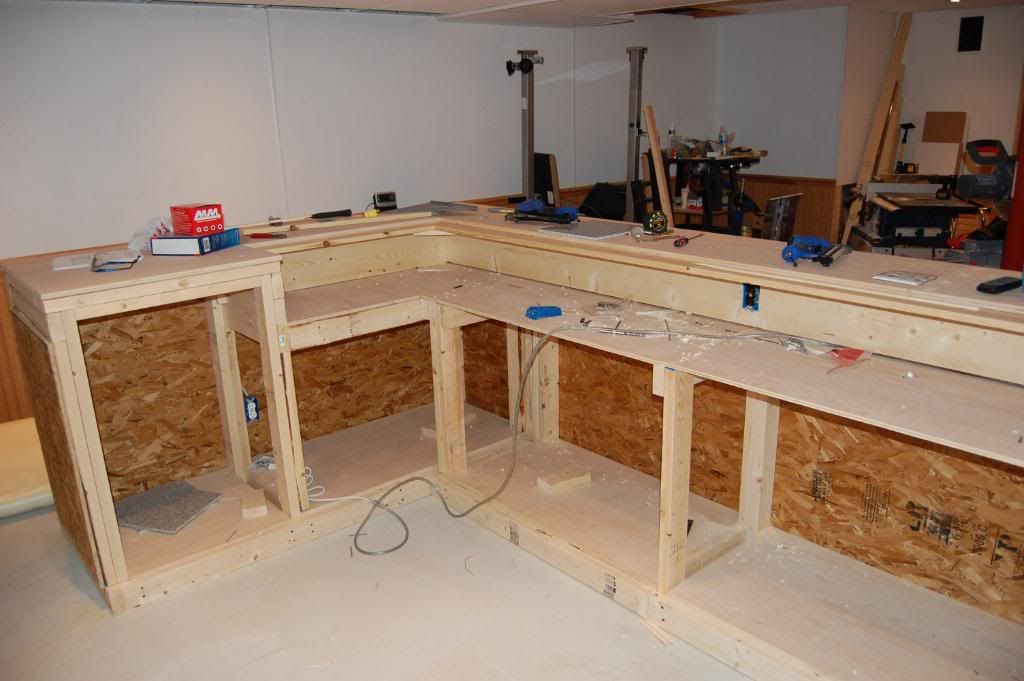 This is my ongoing project. Started this a couple of years ago. I guess I consider myself a pretty good do it yourselfer, but this job was a whole lot more than I expected. I pretty much went from an empty basement to what you see here. I put up all the walls, ran the electric with the help of an electrician friend of mine, hung the ceiling, and did the laminate floors myself.
The bar is a big 12 feet by 7 feet. I made it mostly out of 2×4's and plywood. I attached the rail to the bar with pocket screws and plugged the holes with maple plugs. When I stained the rail the maple plugs gave it a different look. The top is 12 by 12 inch granite. I put 2 gallons of Envirotex Lite on the top to give it an unbelievable shine and amazing durability. I didn't need to anchor this to the floor, no need to worry about this monster moving.
I built a back bar that had to be built on site due to its size, (8 feet long by 7 feet high.) I never would have gotten that down my stairs! I am making doors for the lower half and am going to enclose the back and have a mirror made for the larger opening on the upper portion. There is also going to be a small bar sink installed.
I hung 2 flat screen HD LCD's behind the bar and have an old 52" projection tv down there as well for Packers and Brewers games.
Now that it is winter again, time to get back to work in the "Man Cave." I will try to update this project as I go. Hopefully I can finish this project and move onto another. Thanks for looking!
-- Jimmer
---