So the fun continues. Now it was time for me to make the drawer. The table was assembled using packing tape so that I could get my dimmensions.
Dovetails are what I decided to go with. Besides I could finally use the dovetail jig I picked up off craigslist last year for. Problem was I could not find a bushing guide for the dovetail bit. I had a to wait a few days before I was able to make it Woodcraft and pick me up another one. After getting all the parts, I practiced by making a half dozen joints using some poplar. I ended up being able to create some tight joints and it was time to move on to the walnut for the real thing.
!
The poplar joints ended up much tighter than I got with the walnut but after gluing them up they tighten up nicely. After adding the bottom of birch plywood, the drawer was strong enough. At this point I had my first twinge of regret, wishing I had made the drawer side thinner than the 1/2" I went with. I planed the top and bottom flush.
Next it was time to add the dado to the drawer. At this stage I started getting a bit nervous, knowing that a screw up with a router can quickly make scrap wood out of my project. In fact the closer to the end I always get a bit nervous with every cut. Uusally instead of measuring twice, I will go over four times or so. This causes me to slow to a crawl whenever I get towards the end. Guess I might get a little quicker as my confidence grows.
I cut the runners and sanded them ultra smooth. After careful measurement of there placement I secured them using glue and a couple of brads. Tested the drawer and it ended a little tight. After a couple passes with my small block plane it ended up where I wanted it, especially with a touch of wax.
The rear piece to the table was cut and slid into the dado's I cut using my table saw. Really could use a dado blade by now, but made do with several passes.
For the drawer face I used a real nice board I had been saving with a great grain pattern. I cut it a bit proud, then planed it to exact fit.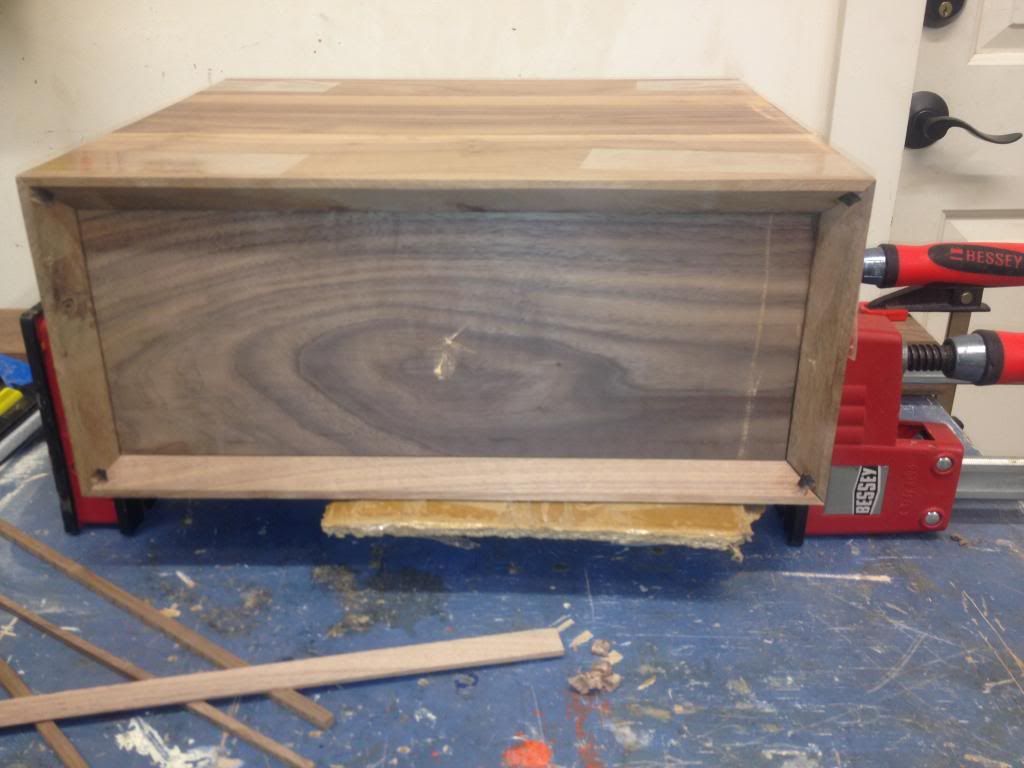 So now I am ready for the glue up, but before it I gave the insides of the table a a couple coats of BLO. Man does that stuff really bring out the character of the wood. There is a golden hue to it that I did not expect.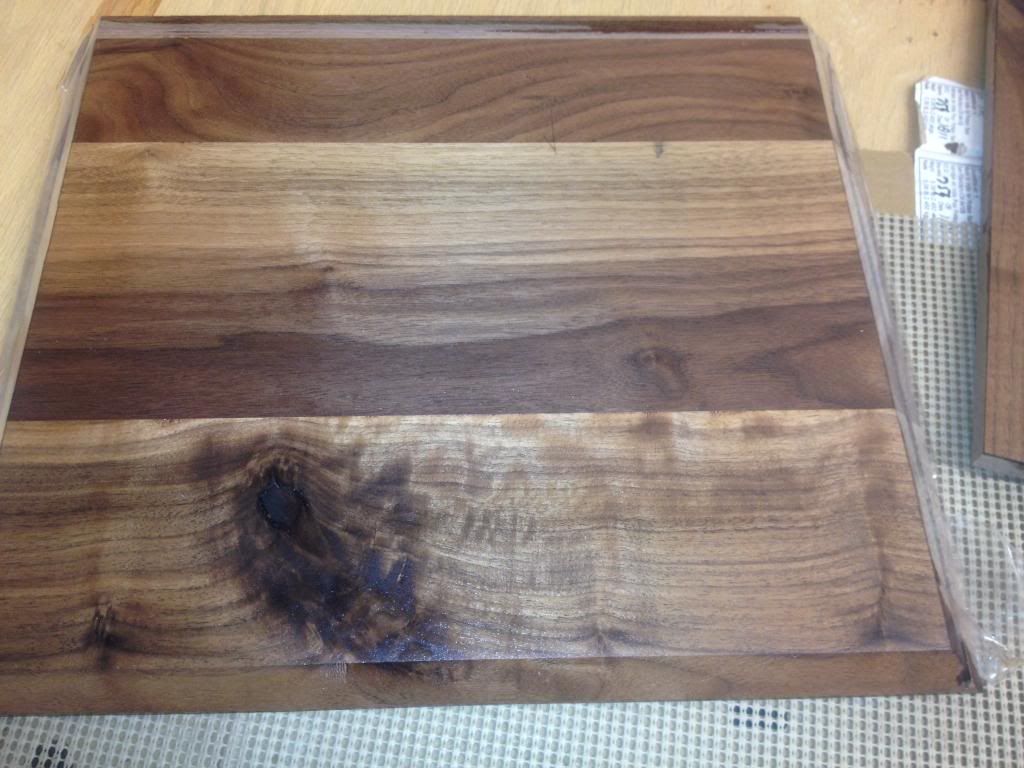 Next installment should have me gluing up the whole thing. I still need to wrap my mind around the proper way to clamp the whole thing but that is a problem for a different day.
Thanks for the look.
Jeremy
-- Joining two of my passions, beer and woodworking, https://www.halfyankeeworkshop.com
---