Now for the rest of the photos of the work performed so far on my introductory woodworking project.
After cutting all the pieces to size, the next step was to mortise the legs. We used a router table with a couple stop-blocks set to control the length of the mortises. (If you look closely, you can see that the stop-blocks use our instructor's patented Micro-Adjustable Depth Control System™ – he sells them for $30/set. What a deal!)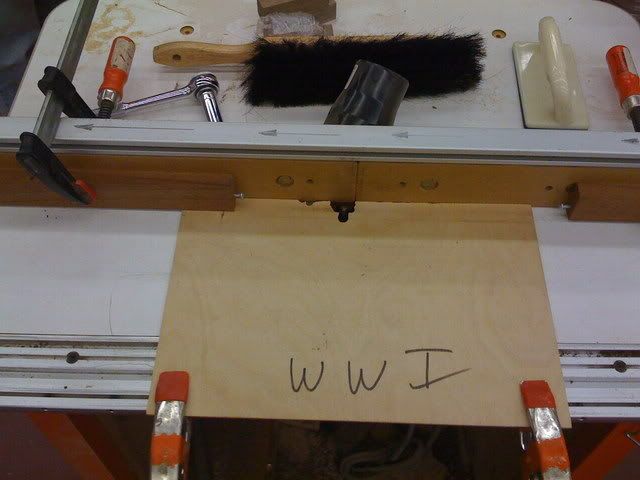 Here are the legs after mortising. In case you're wondering, each piece is 2 legs. They'll be cut down and the tops chamfered in the next class.

From there, it's on to cutting the tenons in the carcase sides. We used the table saw with a dado to trim down the ends of the boards, leaving a slight bump on the shoulder to trim down by hand.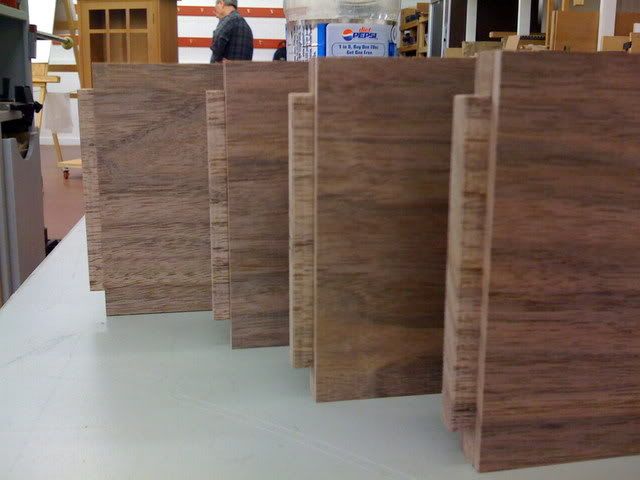 I have never had to do precise handwork with chisels, and I discovered just how much practice I'm going to need in order to get good at it. Still, for a first effort, it's passable enough.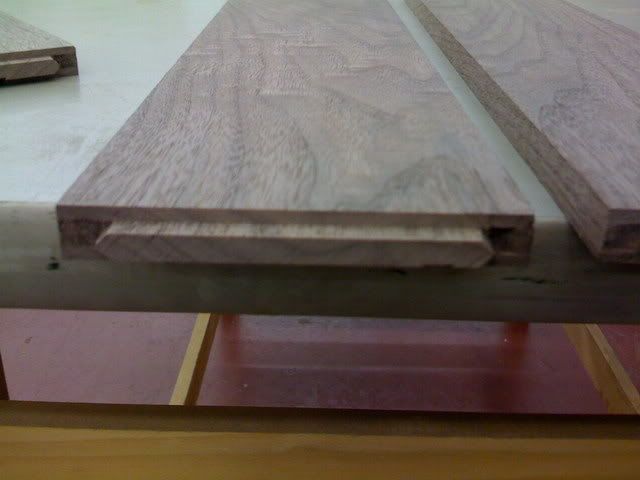 The last step that we've taken so far was to use the dado again to cut the grooves in the carcase sides to hold both the bottom of the box, and the ledges that the upper sliding tray will sit on.

So, that's where things stand at the moment. Still have to cut the legs to size, the bottom panel, and the lid. Then… somehow, it all has to be put together. Stay tuned…
-- Jeff Kochosky, Professional Novice Woodworker...
---