Week 2 of my "Fundamentals of Furniture-Making I" class has ended, and things are really coming together. Well, not literally… everything is still in pieces. But it's all making lots and lots of sense. However, before I get too far into this, I promised in my first post that I would include photos this time around. So, let's start at the beginning:
Here is the workshop at the Connecticut School of Woodworking: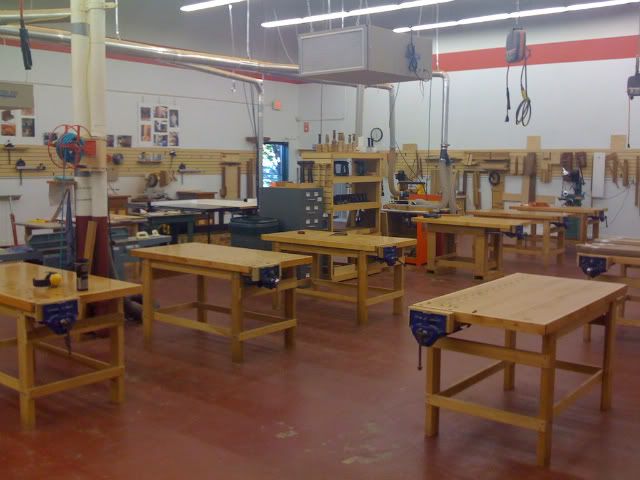 And this is what we started with for the carcase of the jewelry box (4/4 black walnut):

One of the best things about this workshop is that the table saws were recently upgraded to the new SawStop models. If you're not famiiliar with SawStop, the blade carriage has sensors that detect if the blade comes in contact with flesh. If it does, the blade instantly retracts below the surface of the table, and buries itself in an aluminum block to stop the blade instantly. If you haven't seen this in action, watch this video:
So, here are the carcase pieces after being jointed, planed, and cut to size: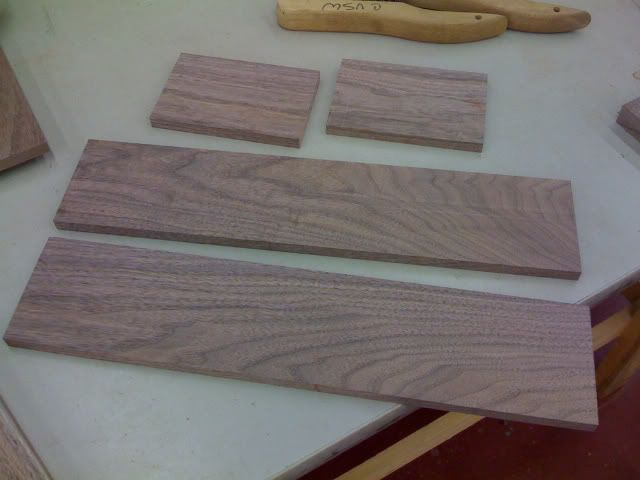 And here are the pieces for the legs of the jewelry box, cut from 6/4 black walnut: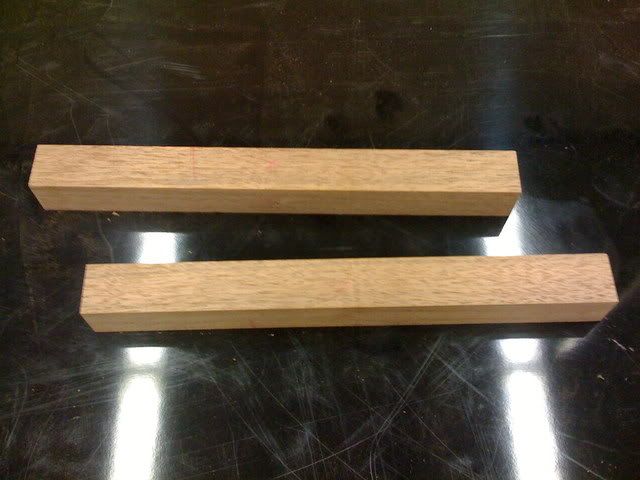 I'll follow up in my next post with pics of the joinery work on the carcase.
-- Jeff Kochosky, Professional Novice Woodworker...
---