Been wrestling with the problem of how to cut the miter angles on a curved top panel to a carcass with uneven side heights. The big problem are the curved nature of the panel and the fact that the angles are acute (past the 45 degree stop) and different on each side. Ended up building this adjustable jig.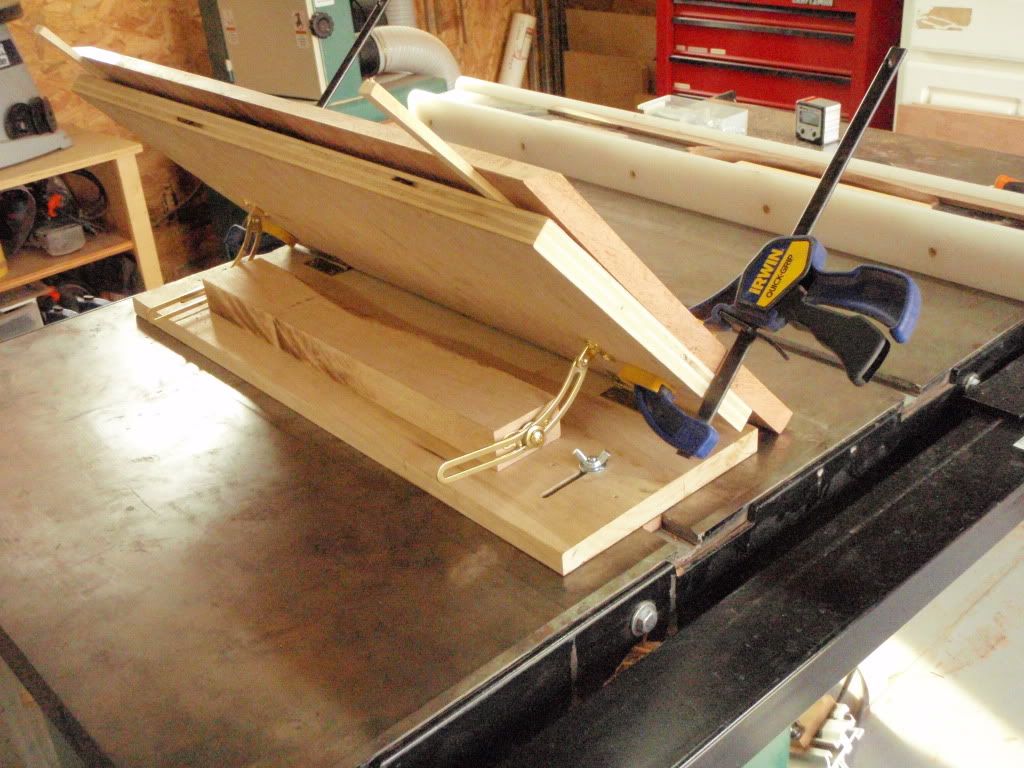 The slotted base lets me adjust distance from the blade, and the friction chest lid hardware the angle. I inked a line on the saw table with an ultra-fine Sharpie by registering a straightedge against the blade teeth (barely visible in this picture at the workpiece corner resting on the table).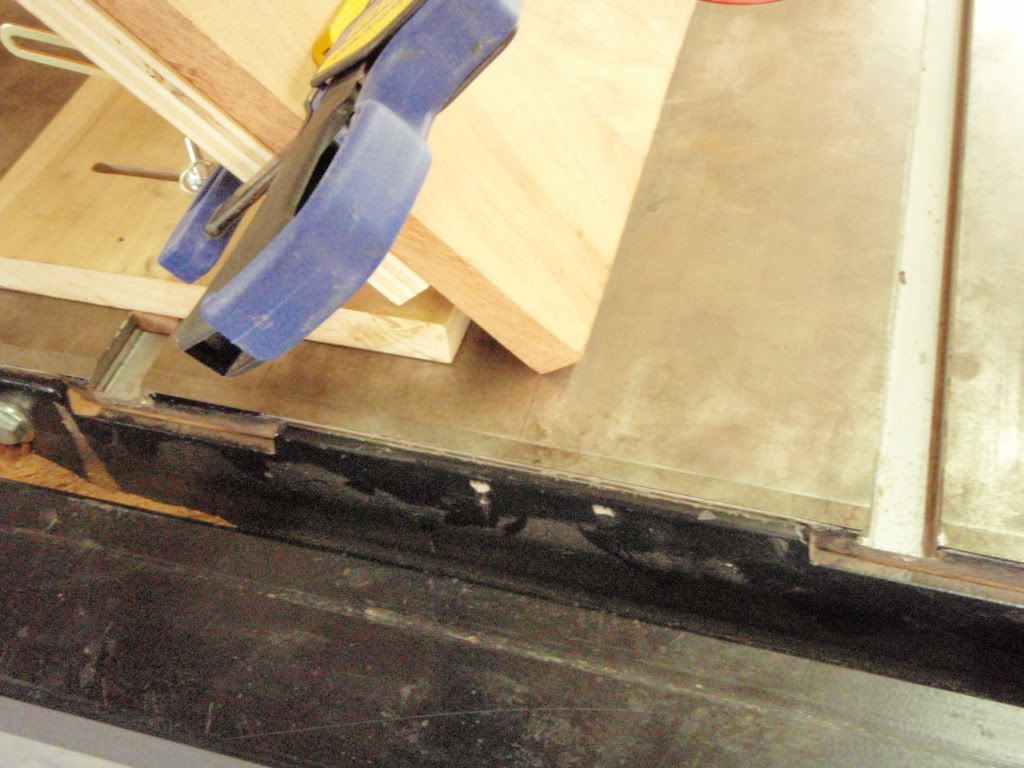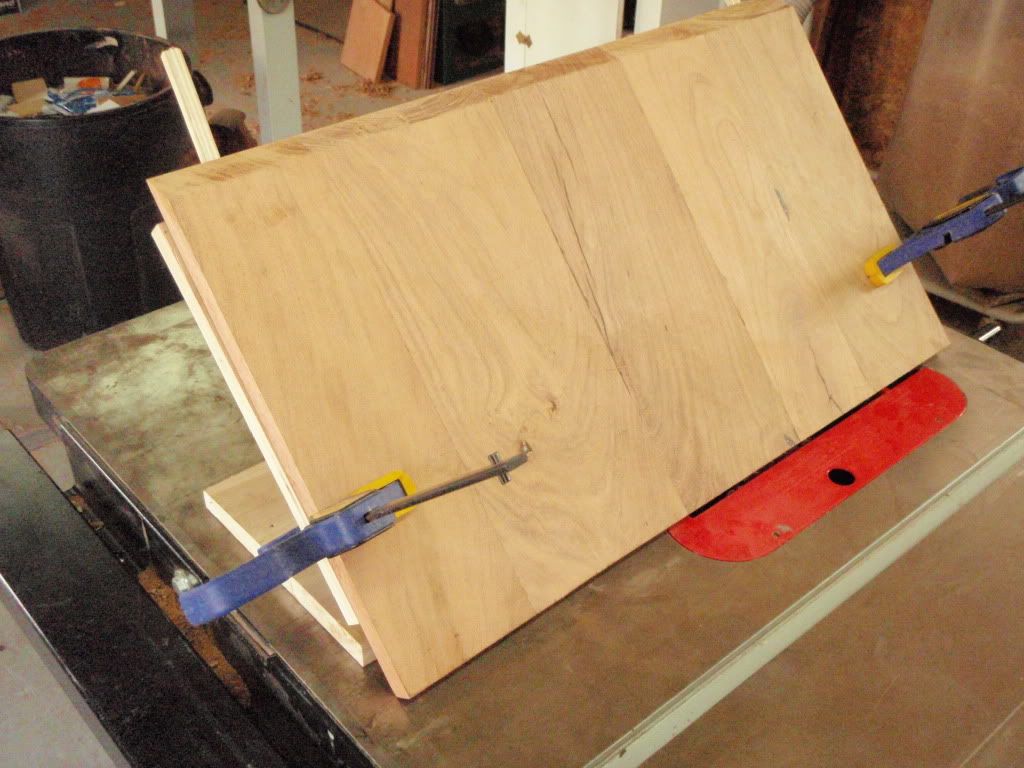 I marked the angle directly from the workpiece, then after mounting it in the jig I adjusted the angle of the jig using a small machinist square registered to the saw table to compare to the mark. This allows the acute angle to the 90 degree blade. Then I used a digital angle guide to make sure the angle of the jig was the same at both ends. The last check was to the inked blade alignment mark at both front and rear of the saw table. Note that with the curved panels I had to wedge the free side for stability. There's probably a better solution but it worked which made me very happy.
-- Jeff, Conroe, TX
---