Well guys, Once again, an update to the Router table. got quite a bit done today. overall I think it is going to take about 3 – 4 weeks given the time I have in the shop. Enjoy!!!
Rear Dust port installed (not permanently yet, still have to put some poly on the finish). The base plate allows me to attach a different port setup if needed like a 90 deg angle, etc.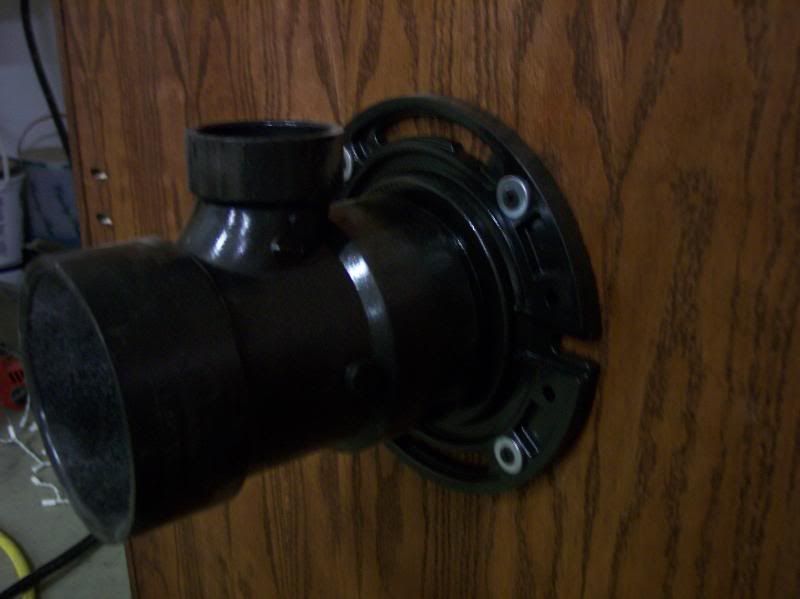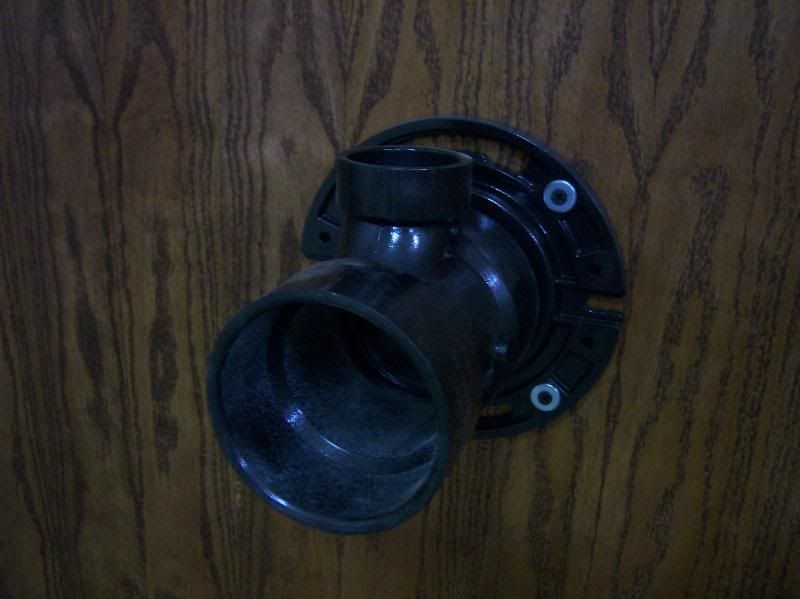 Fence is now partially finished. Installed the braces and dust port with a little glue and 1 1/4" recessed screws.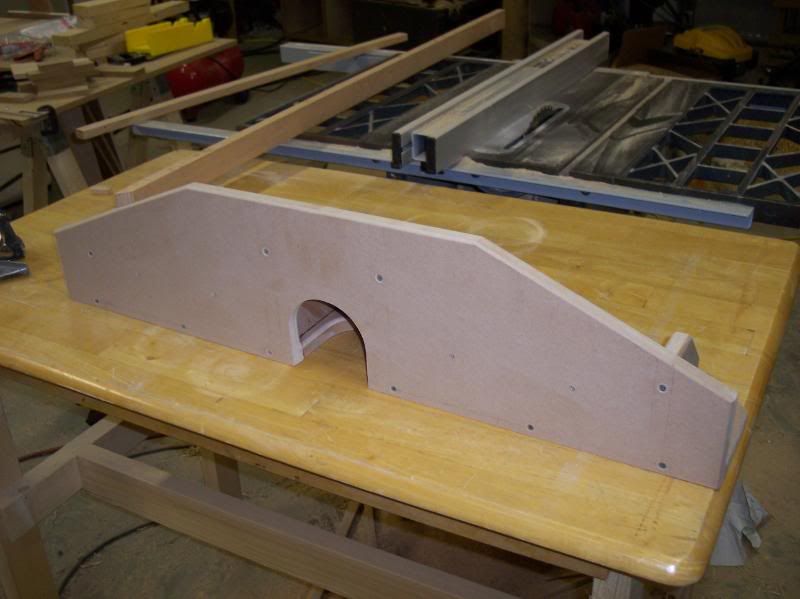 Here are some shots of the face frame. The cabinet is stained with Red Oak, and the face frame in Golden Oak. I wanted a bit of contrast. The drawers and door will be done in Red Oak also, and the table top frame in Golden Oak. The face frame is 3/4" wide by 1/2" deep. I used the cross cut side of the oak on the front so that the figuring would show. You can't really see it in the pictures, but it looks awesome.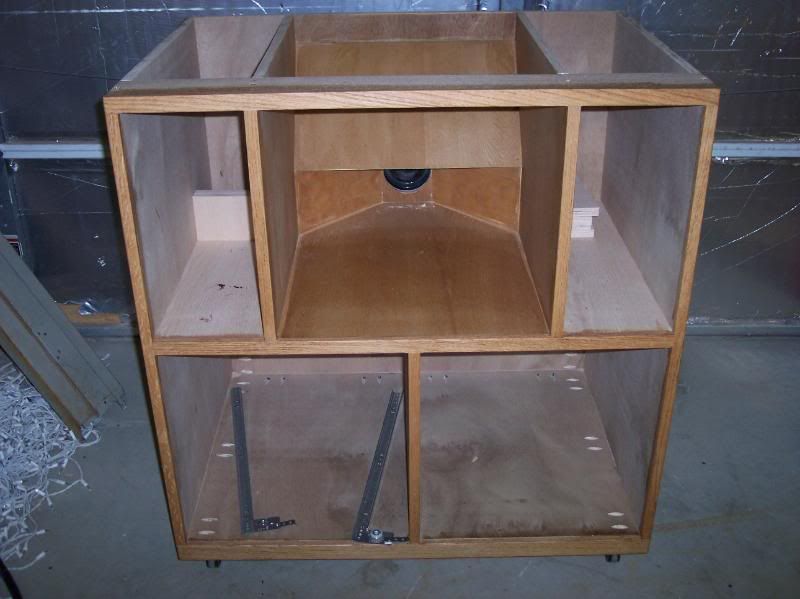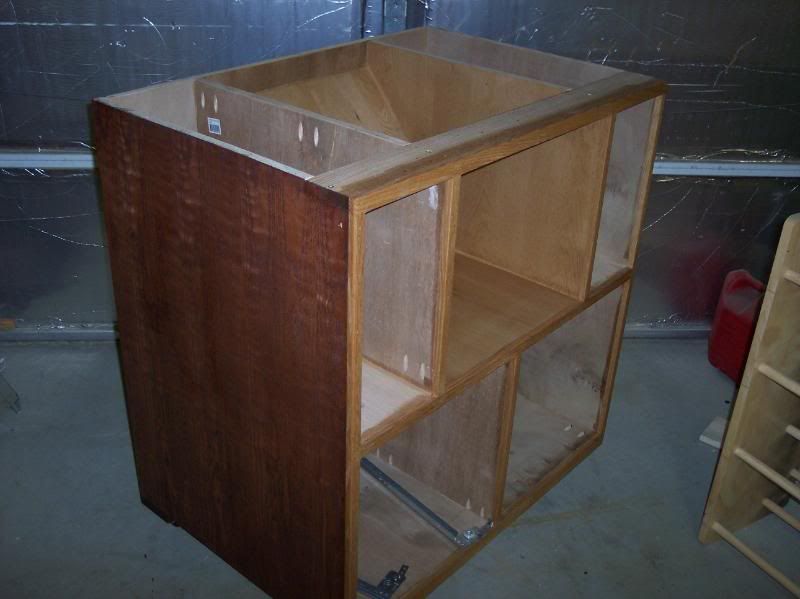 And some pictures of the router door. I used spline miters for the door, and Red Oak stain on it to contrast against the Golden Oak stain on the face frame.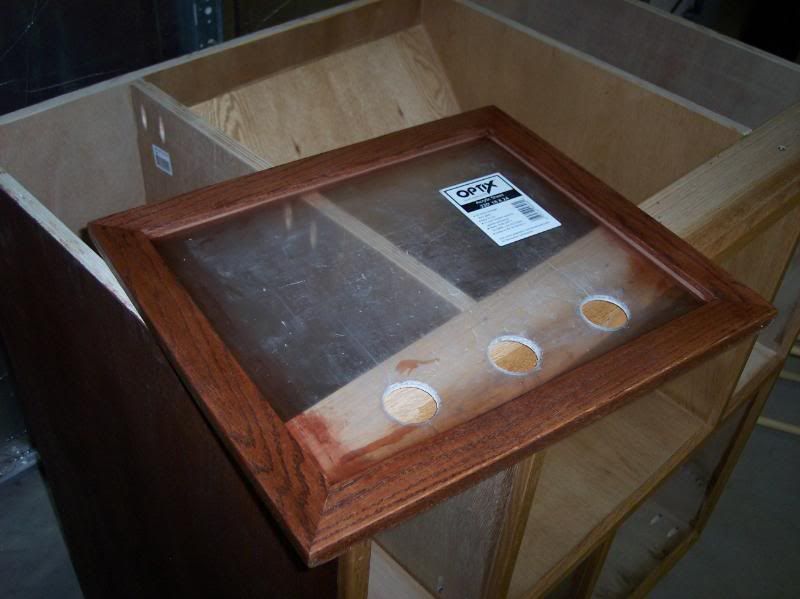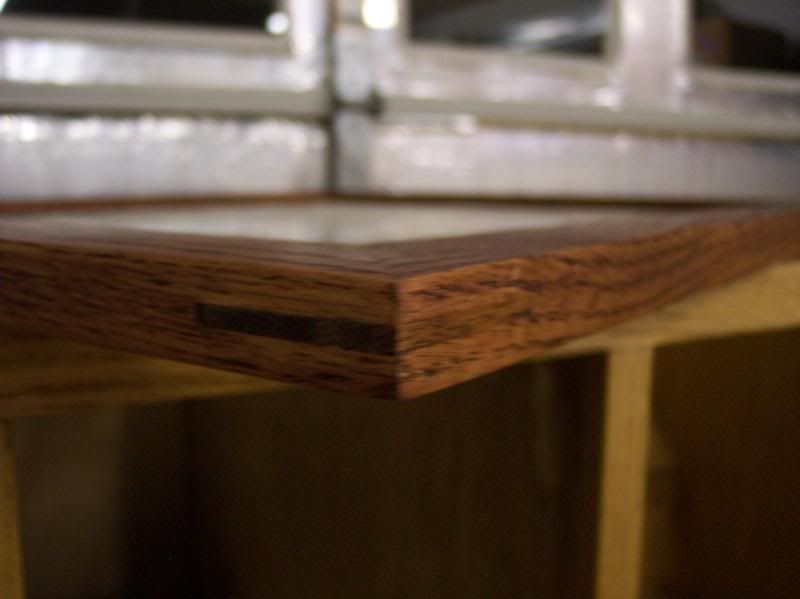 Here is the top where I am installing the 1" X 2" oak frame around it. I made sure that the cross cuts were shown on top for the figuring. I tried to get some good shots of the figuring in the oak, so hopefully you can see it. I should have wet it down a bit.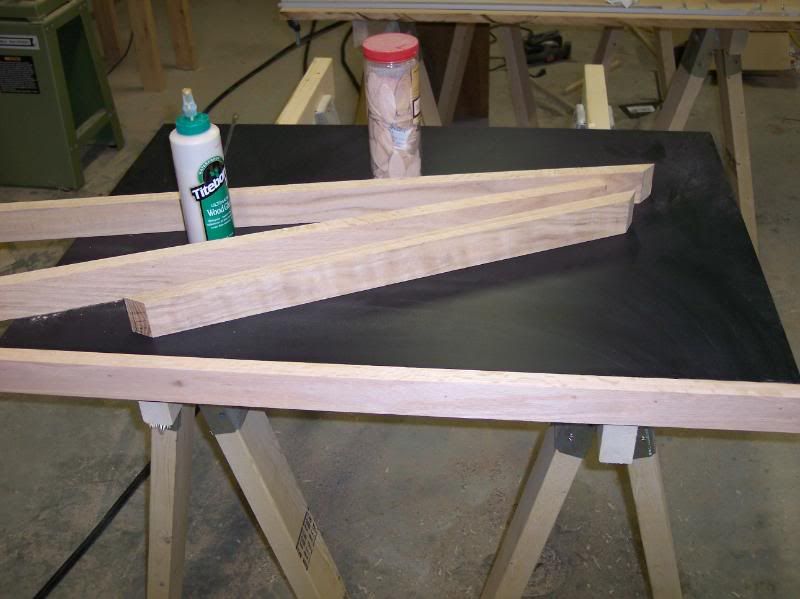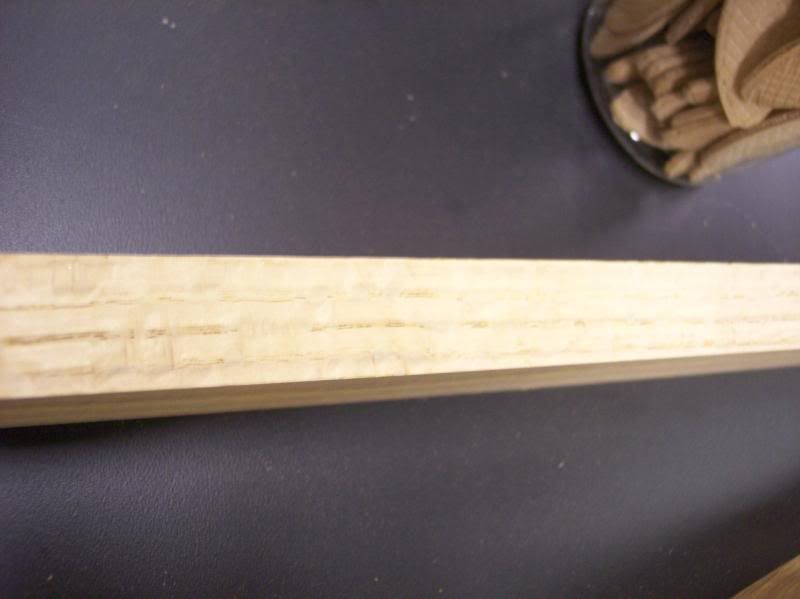 This final shot is just of the cabinet side to show the contrast between the two stains.


The next few pics show the current state of my shop. When you are caught in the moment and really want to get a project done, this is what happens. I really, really, really need to get her cleaned up.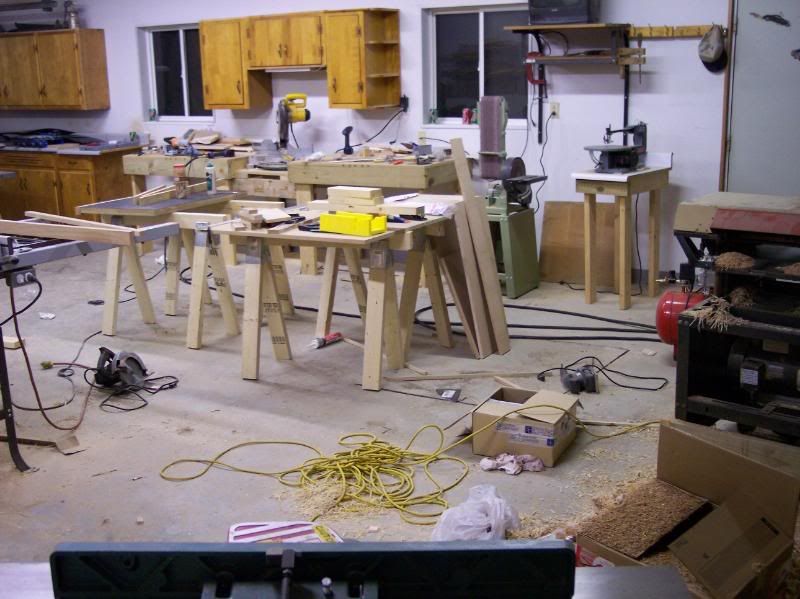 For those that remember, a year ago or so I ran into some 1" oak trim that was being thrown away from a resturant. All of the solid oak used in this project is from that.
Hopefully some more progress this week!!!
-- Jamie, Kentucky
---