Lately I've been working on a toolchest. So far, I've cut my first dovetails by hand, cut my first tongue and grooves, and assembled the case.
What looks like a gap in the back right corner is actually glue squeezout I haven't cleaned up yet.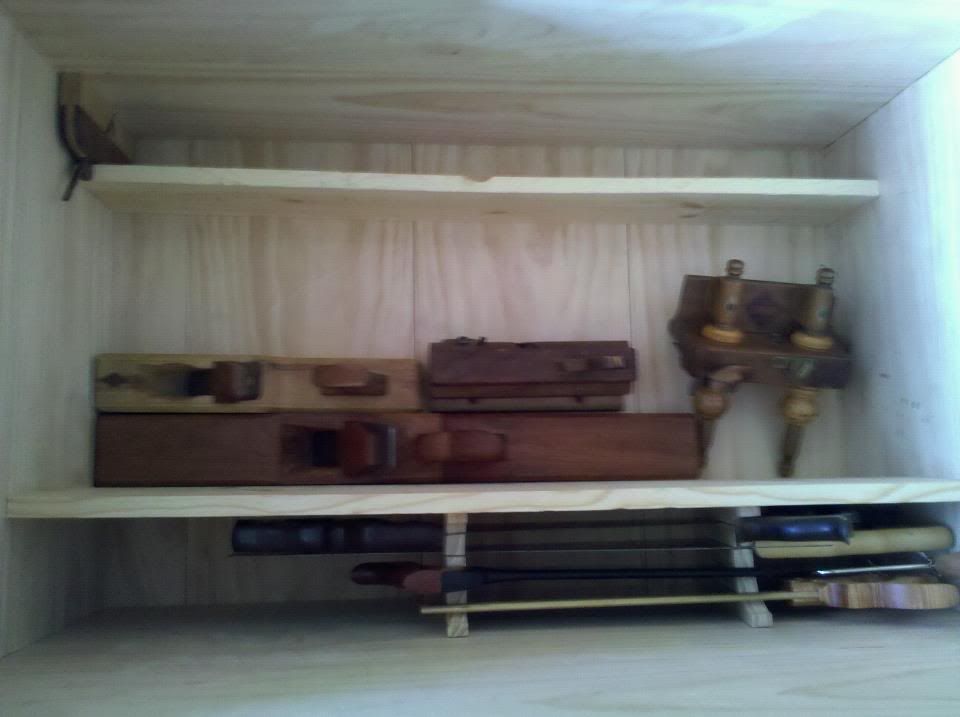 Next comes the lid, and my first raised panel with no power. Sweet.
---