I actually had a lot of actual work to do today(50 new display shelves needed by Monday) so I didn't get into making the tongues as I had wanted. But now I have a finished Soundbox! I sanded to 600, gave it a tripoli buff and finished with caranuba wax. I did all the buffing with a dremel so it was a pain in the butt. Gonna buy some 6" wheels and do it again tomorrow.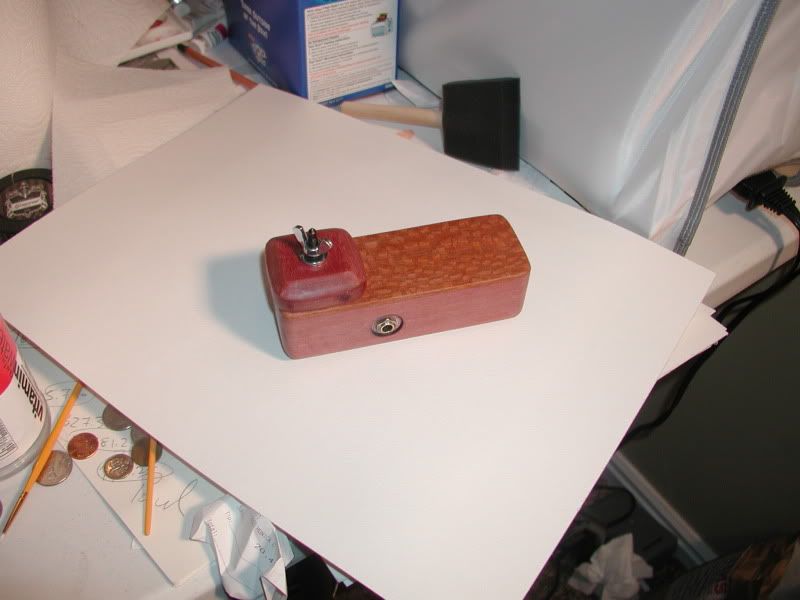 I'm really happy with the way the lacewood turned out.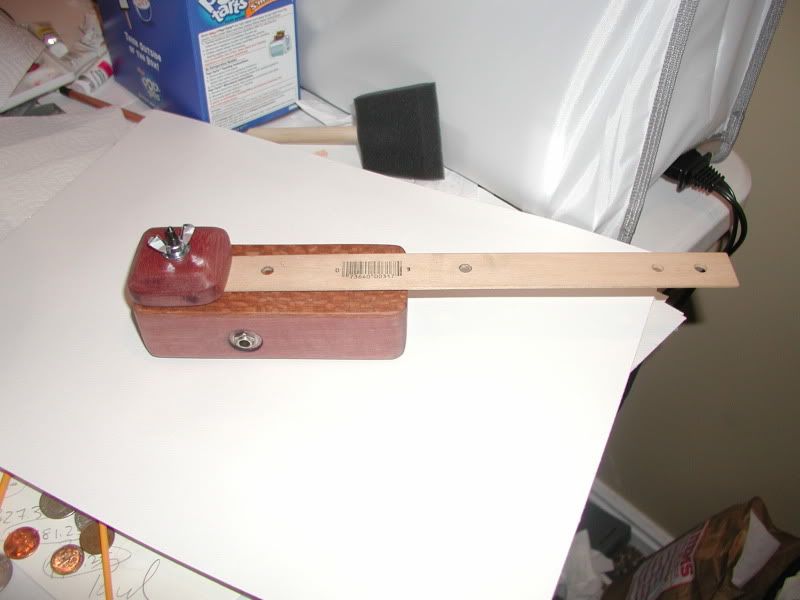 I decided to test the pickups with a ruler to see if they were working and they do!
-- I'm into rough carpentry, are you?
---