So today I began the construction of my daxophone. Just a little background first:
The daxophone is a relativly new, experimental instrument invented by Hans Reichel in the 1980's. It is composed of a soundbox, a dax, and a tongue. The tongue vibrates ontop of the soundbox which is connected to an amplifier. The dax is slid up and down the tongue to control pitch. I choose to make this instrument because it's all about wood, has endless possibilities, and I think it sounds awesome. Here is some further information if your interested:
http://oddstruments.com/what-instrument-would-dr-seuss-play-a-daxophone-perhaps/
Here are some pictures documenting the progress so far: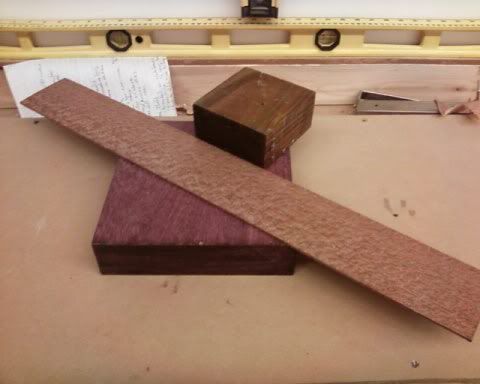 Purpleheart(soundbox), Lignum Vitae(the dax), and some Lacewood(soundboard and 1st tongue) are what I choose to make mine out of.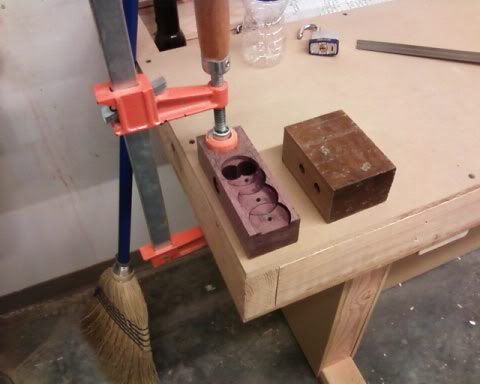 I cut the soundbox out with a forstner bit and then chiseled it clean so the electronics would fit.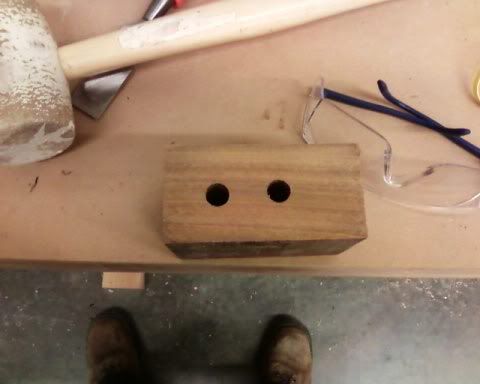 This is the block the dax will be made out of. It has two 1/2" holes to help promote the acoustics.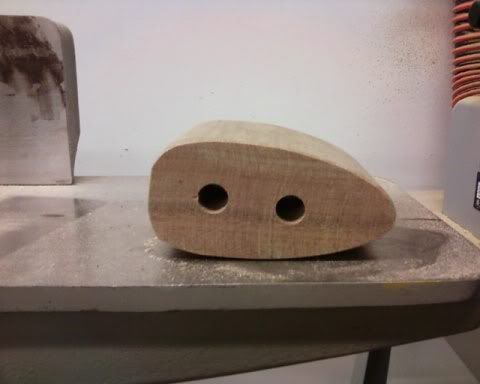 After rough shaping.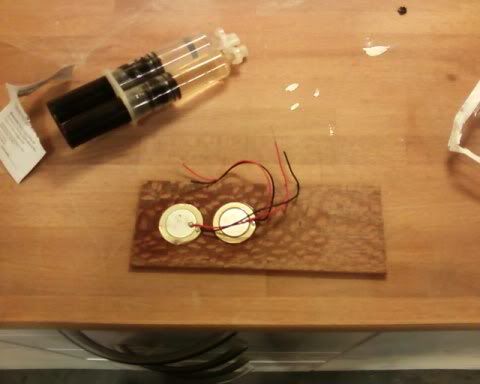 For the pickups I used two piezo transducers and glued them to the lacewood board.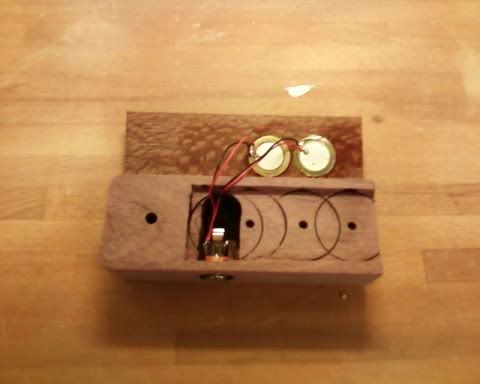 All the electronics are soldered and installed, the soundbox is ready for gluing.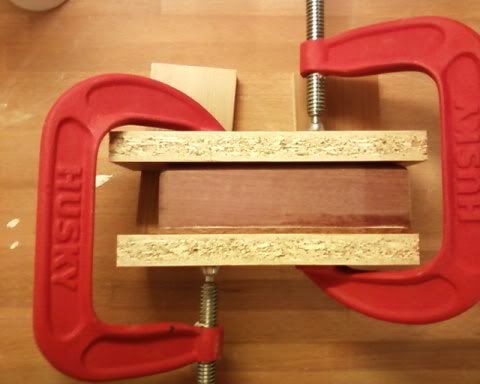 I think I'll give it the clamps!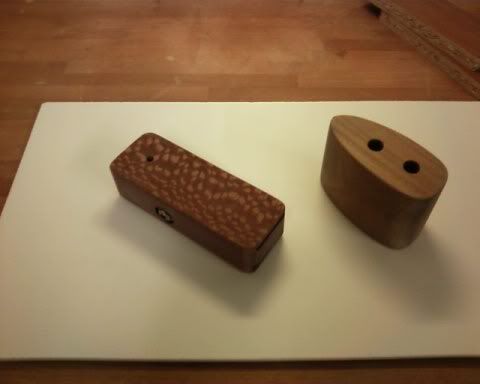 At the end of day one this is as far as I have gotten. The soundbox is assembled and the dax, shaped, and sanded to 220.
Thanks for looking! More to come!
-- I'm into rough carpentry, are you?
---